Das könnte dich auch interessieren:
Was ist RAPID?
Während das Unternehmen Know-how zu innovativen Software- und Abrechnungsdiensten speziell für Chiropraktiker vorweisen kann, kann es sich auf die Bedürfnisse der Kund*innen einstellen und starke Geschäftsbeziehungen aufbauen. Das Unternehmen bietet effektive, ergebnisorientierte und umfassende Lösungen für EHR-, Notes- und Practice-Management-Software sowie Versicherungsabrechnungen und Inkasso. Die Dienstleistungen für klinische Operationen reduzieren die Probleme, die häufig mit Verwaltungsfunktionen verbunden sind.
Wer verwendet RAPID?
Chiropraktik-Praxen
RAPID – Details
ACOM
1983 gegründet
RAPID – Videos und Bilder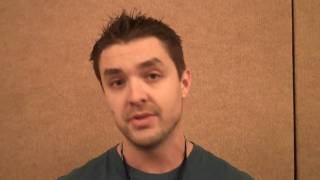 ▶︎
RAPID – Details
ACOM
1983 gegründet
Kosten ähnlicher Produkte wie RAPID vergleichen
Startpreis
199,00 $/Monat
259,00 $/Monat
99,00 $/Monat
29,95 $/Monat
RAPID – Bereitstellung und Support
Kundenbetreuung
E-Mail/Helpdesk
Telefon-Support
Chat
Einsatz
Cloud, SaaS, webbasiert
Mac (Desktop)
Windows (Desktop)
Windows (On-Premise)
Linux (On-Premise)
Training
Persönlich
Live Online
Webinare
Dokumentation
Funktionen von RAPID
API
Abrechnung & Rechnungsstellung
Aktivitäts-Dashboard
Alarmfunktion / Benachrichtigungen
Anpassbare Berichte
Anpassbare Formulare
Anpassbare Vorlagen
Aufgabenplanung
Automatisierte Terminplanung
Berichterstattung und Statistik
Bestätigung / Erinnerungen
Beurteilung-Management
Compliance Management
Compliance im Gesundheitswesen
Diagramm-Erstellung
Dokumentenmanagement
Dokumentenmanagement
Dokumentenspeicher
Dokumentvorlagen
E-Mail Marketing
E-Mail-Management
Elektronische Zahlungen
Ergebnisbewertungstools
Erinnerungen
Formularverwaltung
Für Chiropraktiker
HIPAA konform
Inventarverwaltung
Kalender-Synchronisierung
Kalenderverwaltung
Kreditkartenbearbeitung
Kundendatenbank
Kundenmanagement
Kundenportal
Mehrere Standorte
Mitarbeitermanagement
Patientenmanagement
Rechnungsmanagement
Reklamationsabwicklung
Reservierungs-Management
Rollen-basierte Genehmigung
SMS-Nachrichtenversand
SOAP-Notizen
Self-Service Portal
Terminplanung
Terminverwaltung
Verwaltung von Patientenakten
Wiederkehrende- / Abonnement-Abrechnung
Workflow-Management
Zugriffskontrollen / Berechtigungen
Gesundheit, Wellness & Fitness, 2-10 Mitarbeiter
Verwendete die Software für: Mehr als 2 Jahre
Quelle: SoftwareAdvice
In Betracht gezogene Alternativen:
Great Chiropractic Software
Kommentare: Acom has been great for our practice. We are going to start using the patient kiosks for our new and re-exam patients. I am excited to see how this will make the doc's notes less time consuming. [SENSITIVE CONTENT HIDDEN] has been great from the very beginning and [SENSITIVE CONTENT HIDDEN] has also been a fantastic addition to their team.
Vorteile:
The best feature about the software is the customer support when needed. [SENSITIVE CONTENT HIDDEN] has been AWESOME! We have had the software since 2007 but thought we should tryout Chirotouch to see if it will be better suited for documentation. We went through 2-4 weeks of training had everything set up and decided that really Acom was just as good if not better than Chirotouch. We had issues with Chirotouch doing what we felt like we were sold on. We then decided to stick with Acom. I'm so glad we did. They have been great trying to get us set up with the patient kiosks. I would recommend them to any Chiropractic office looking for user friendly software.
Nachteile:
I have not found any cons to the software
Norman A.
Clinic Director/Owner in USA
Gesundheit, Wellness & Fitness, 2-10 Mitarbeiter
Verwendete die Software für: Mehr als 2 Jahre
Quelle: SoftwareAdvice
Ease of Use for All Aspects of Practice
Kommentare: Fast and easy record keeping. Not in office all night long with notes. Lately marketing the patient base has become a priority. The lists that can be produced for this purpose makes it easy.
Vorteile:
Reports and daily notes are easy to create in very little time. Reports and daily notes are customizable by the user themselves. Not dependent on software company for most changes wanted. Billing is electronic or paper, fast and easy for both staff and doctor. Patient management is easy with the scheduler. Many options including text and e-mail reminders. Unlimited types of reports are available and can be custom tailored by the office staff (this is a little complicated but can be done with a little database experience).
Nachteile:
I honestly can not think of a negative comment about this software from the doctor or staff stand point. Occasionally we loose connectivity, but servers and hardware sometimes fail. There is no control over it. When it does happen it is fixed quickly then business as usual.
Tracy R.
owner/administrator in USA
Krankenhausversorgung & Gesundheitswesen, 11-50 Mitarbeiter
Verwendete die Software für: Mehr als 2 Jahre
Quelle: SoftwareAdvice
Venice Chiropractic Center and Integrated PT
Vorteile:
The product is relatively easy to use and user friendly for the staff in all of the Basic day to day functions. Probably the best asset to the software is the tech support department. With out them and especially [SENSITIVE CONTENT HIDDEN] we would be lost. We cannot state it strongly enough that she has been priceless. She has taught us so many valuable tools and has saved us so many times when we were frustrated and couldn't figure out a problem. She has a way of explaining things that make it easy to understand and she never acts bothered no matter what or how many things you throw at her. She is a great asset to your company! The rest of the support team has also been awesome whenever we get stuck with a tech problem and they have always resolved the issue.
Nachteile:
We wish the software was better at accommodating more than 1 doctor and more than one facility. It would be far better if the 2 facilities could be autonomous but it has not worked that way. It is also difficult that in the appointment dashboard not all of the charges show as that would be a great resource to be able to print it as a day sheet. Some of the inexplainable quirks in the software that have not been able to be resolved can be frustrating. It would be really beneficial if there was a better "help" guide in the training module where you could click on what you are having trouble with or search by key words instead of having to scroll thru all of the guide topics and categories to find what you need help with and hope it answers the question.
Medizinische Praxis, 2-10 Mitarbeiter
Verwendete die Software für: Mehr als 2 Jahre
Quelle: SoftwareAdvice
[SENSITIVE CONTENT] was very helpful and faster then most
Kommentare: positive
Vorteile:
program is very easy to learn and use for my staff
Nachteile:
custom letters are not intuitive and time consuming
Todd N.
Chiropractic Physician & Chiropractic Sports Medicine Specialist in USA
Gesundheit, Wellness & Fitness, 2-10 Mitarbeiter
Verwendete die Software für: Mehr als 2 Jahre
Quelle: SoftwareAdvice
In Betracht gezogene Alternativen:
Love the Rapid Doc & Rapid PM Programs
Kommentare: I'm a big fan of Acom's Rapid Doc and Rapid PM software. I do not use their billing services so I cannot speak to that.
Vorteile:
The SOAP notes and narrative report writing program is easy and intuitive to use. You can easily make customizations and changes to the program in real-time. It makes creating narrative reports and daily treatment (SOAP) notes fast and easy to do and it communicates with the practice management software and ties my treatment in with the medical billing codes. Using their cloud-based service enables me to finish work from home and to bring my laptop with me when doing house calls I do not use the ACOM medical billing services.
Nachteile:
There's no smartphone app for easy scheduling of patients outside of office hours or if I ever need to check my next day's schedule while out of the office.