Was ist Denali Fund?
Denali FUND wurde speziell für gemeinnützige Organisationen entwickelt, mit Funktionen, die dabei helfen, Betrug zu verhindern und gleichzeitig komplexe beschränkte und unbeschränkte Fondskonten zu verwalten. Denali verfügt über eine vollständige Suite von Buchhaltungsmodulen, die all deine Buchhaltungsanforderungen erfüllen.
Integriert mit NeonCRM, um dir die verbesserten Tools für Spender- und Fördermittelmanagement sowie Kampagnenmanagement zu bieten und deiner gemeinnützigen Organisation zum Wachstum zu verhelfen.
Wer verwendet Denali Fund?
Die Buchhaltungssoftware für Nonprofit-Organisationen von DENALI ist flexibel und leicht zugänglich, was sie zur perfekten Wahl für kleine und mittelgroße gemeinnützige Organisationen macht, die ein skalierbares und nutzerfreundliches Produkt wünschen.
Wo kann Denali Fund bereitgestellt werden?
Cloud, SaaS, webbasiert, Windows (Desktop), Windows (On-Premise), Linux (On-Premise)
Über den Anbieter
Cougar Mountain Software
Ansässig in Boise, USA
1982 gegründet
Telefon-Support
Chat
Erhältlich in diesen Ländern
Vereinigte Staaten
Über den Anbieter
Cougar Mountain Software
Ansässig in Boise, USA
1982 gegründet
Telefon-Support
Chat
Erhältlich in diesen Ländern
Vereinigte Staaten
Denali Fund – Videos und Bilder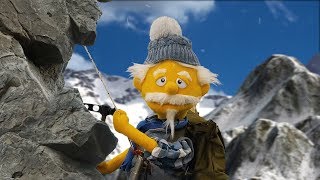 Kosten ähnlicher Produkte wie Denali Fund vergleichen
Denali Fund Funktionen
Abrechnung & Rechnungsstellung
Berichterstattung und Statistik
Budgetierung/Prognosen
Finanzberichterstattung
Fondsrechnung
Forderungen
Hauptbuch
Kontenabgleich
Kostenverfolgung
Lohn- und Gehaltslisten-Management
Spenden-Management
Spenden-Tracking
Subventions-Management
Verbindlichkeiten
für gemeinnützige Organisationen
Alternativen für Denali Fund
Bewertungen über Denali Fund
Verifizierter Rezensent
Finance Manager in USA
Verifizierter Nutzer auf LinkedIn
Professionelles Training & Coaching, 11-50 Mitarbeiter
Verwendete die Software für: 1-5 Monate
Very early in conversion process...
Kommentare: Once our actual conversion is complete, hopefully by the end of the calendar year, I believe our reporting to our funders will be much easier. We are hoping to do away with all or at least most of our supplemental Excel workbook processing and letting Denali Fund do its magic
Vorteile:
The ability to track grant funds - multiple levels in accounts, reporting etc - 30,000 foot view or in the weeds! Our organization has federal grants, private grants, corporate sponsorships, etc., all with different reporting requirements and budgets. We also have 7 locations and Denali Fund is able to track by the funding sources and locations. We are very early in our use of the software - still converting in the middle of our fiscal year. I'm sure we will only be using a small percentage of the software's capability in the beginning but as our organization grows, we will appreciate all of the funtionality.
Nachteile:
The conversion process is a bit tedious. We are going from Quickbooks Online to Denali fund and converting data is timely and a bit inefficient unless we could afford the additional support level that would be required for getting Quickbooks records into Denali.
Lezah S.
Business Manager in USA
Bildungsmanagement, 51-200 Mitarbeiter
Verwendete die Software für: Mehr als 2 Jahre
Denali Fund Accounting is accurate
Kommentare: Denali Fund Accounting is very accurate. I rarely have a software issue. I have been using this product over 20 years. I have used other Fund accounting programs and have come back to Denali. It is straight forward and easy to use. It does not have tons of bells and whistles, but it is reliable and accurate. The program works. I use GL, AP, BR and Payroll modules. They integrate well together. You can have custom reports built for your specific use. I like their CD service for upgrades.
Vorteile:
It is accurate. Easy to use. I trust the software . My reports are accurate.
Nachteile:
Sometimes you cannot print in a module by using "Ctrl P
David G.
Director of Finances in USA
Buchhaltung, 2-10 Mitarbeiter
Verwendete die Software für: Mehr als 1 Jahr
Fund accounting and Cougar Mtn. customer service
Kommentare: The thing that frustrates me the most about your program with the issues it does have is not the program. It is the customer service as it pertains to how you justify your billing me. Recently I had an issue with the payroll module and sent information in to be reviewed. This turned into a 2-hour phone call that cost me. The instructions in your help and field names is misleading. So misleading that the rep and I couldn't figure out what was going on during that 2-hour phone call. I finally figured it out and sent a follow-up email to you guys. What I got was a wasted two hours and a bill on my training hours. Not happy at all as well when it cost me to point out errors when your system has errors in it, like the new drill down report in the Audit Trail, and I get billed for it. Do not only do I get billed for something that wasn't even clear to Kevin. I get billed for pointing out calculation problems with your program. Why should I get billed for bringing things up that are incorrect in the way your program works or process errors that your staff can't point out? I am not happy with the end result of your customer service! Those who help me are great in the eagerness to help, but those who make the real customer service calls on the billing I am very disappointed in their decisions. So much so... I would warn any prospective client of yours to beware. You do not seem to be able to take ownership of your issues. You pass them on to your customers.
Vorteile:
I like how it allocates. But I hate it that once in the system, the system treats every transaction in the allocation as a separate transaction instead of an allocation.
Nachteile:
The accounting program has to be accurate and data usable. I have found problems in your program and was told it that it was not meant to be used as an auditing tool. My response is it should be accurate! It is an accounting program. On the data useful side, it is not as useful as your sales staff made it out to be for FUND accounting. To get our billing out last month I had to sort through 40 pages of transactions and do hand calculations to meet the requirements of our fund managers. I get to do that again this month. Makes me wonder how this is supposed to be a program that is for FUND accounting. Yes, your company is aware of my frustration here and the kind of reporting is needed.
Staatsverwaltung, 11-50 Mitarbeiter
Verwendete die Software für: Mehr als 2 Jahre
Support is Wonderful
Kommentare: Reporting is always a big problem. With Denali FUND we are able to export into files that import easily into Excel and then we can produce reports that make sense for our municipality.
Vorteile:
The support has been fantastic. From implementation to ongoing use, all we have to do is call for help. We almost always get an answer within an hour.
Nachteile:
Payroll setup felt cumbersome but in the long run, the setup was worth it. We now get reports with each payroll that split taxes between departments.
Wendy J.
business Manager in Kanada
Bildungsmanagement, 11-50 Mitarbeiter
Verwendete die Software für: Mehr als 2 Jahre
The staff are very helpful.
Vorteile:
I like that it intrgrates with the other modules or that you can use each module individually. I am interested in how the payment process will work with our desk top in the sales module.
Nachteile:
It is a bit more costly then our other software was I do not like that I cannot take a debit payment and have it integrate directly with Denali. We use Moneris and I do not know what we could use that would do that.