Was ist Membee?
Membee ist eine cloudbasierte Mitgliedschaftssoftware, die Angestellten, Freiwilligen sowie Mitgliedern von Verbänden und Handelskammern das Leben erleichtert. Du kannst deiner bestehenden Website leistungsstarke Funktionen hinzufügen oder eine neue All-in-one-Website mit Membee Complete erstellen. Integriere Mitgliederfunktionen wie Neuanmeldungen, automatische Verlängerungen, Verzeichnisse und Profile sowie Veranstaltungsregistrierung – alles mit Online-Zahlungsabwicklung direkt auf der Website.
Wer verwendet Membee?
Verbände und Handelskammern mit dem Wunsch, die Prozesse der Neuanmeldungen und Verlängerungen von Mitgliedschaften zu automatisieren. Organisationen, die Veranstaltungen auf der Grundlage von Mitglieds-, Nicht-Mitglieds- und Frühbucherpreisen anbieten.
Wo kann Membee bereitgestellt werden?
Cloud, SaaS, webbasiert
Über den Anbieter
Membee
1991 gegründet
Telefon-Support
Chat
Erhältlich in diesen Ländern
Kanada, Vereinigte Staaten
Über den Anbieter
Membee
1991 gegründet
Telefon-Support
Chat
Erhältlich in diesen Ländern
Kanada, Vereinigte Staaten
Membee – Videos und Bilder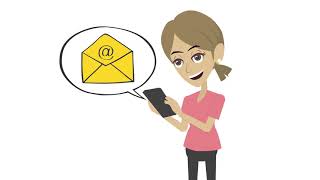 Kosten ähnlicher Produkte wie Membee vergleichen
Membee Funktionen
Anwendungsmanagement
E-Mail Marketing
Gebühren-Management
Mitglieder-Datenbank
Mitglieder-Portal
Mitgliederverzeichnis
Mitgliedschaft-Management
Mitgliedschaftsarten
Mitgliedschaftsverlängerung
Veranstaltungsmanagement
Janice B.
Office Manager in Kanada
Non-Profit-Organisation Management, 2-10 Mitarbeiter
Verwendete die Software für: Mehr als 2 Jahre
In Betracht gezogene Alternativen:
Excellent software - best ever customer service and tech support!
Kommentare: Annual invoicing, done automatically by Membee (via email or letter mail) has increased membership retention by over 50%, allowing our organization to double its membership in two years. Automation of previously manual processes (reporting, invoicing, etc.) has allowed our organization to grow substantially without needing additional staff.
Vorteile:
Membee allows us to manage our membership simply, from sign-up to annual invoicing, with a full range of member options and reporting. Our membership has doubled and we are managing the increase without additional staff - Membee saves us that much time! What really makes Membee work is the customer support! The software features options to fit the requirements of different types of organizations - rather than having the organization fit the software. Staff know the product well, are quick in understanding what customers need and answer questions daily in clear, easy to understand and follow language. A wide range of well-written tutorials are also available. As a provincial non-profit, Membee is affordable.
Nachteile:
Switching between keyboard and mouse slows down data entry - keyboard only options would be fantastic.
Antwort von Membee
vor 3 Jahren
Hi Janice! First of all, thank you for taking the time to write such a positive feedback about Membee, reviews like this make us love what we do even more. We love to help our users and we're always happy to go above and beyond. We're also ecstatic to hear that Membee has helped to grow your membership and increase your membership retention rate - by 50%, amazing! To thank you, we're providing a complimentary month to your subscription, we hope you enjoy Membee more and more, Janice!
Karen C.
Executive Director in Kanada
Bürgerliche & soziale Einrichtungen, Selbstständig
Verwendete die Software für: 1-5 Monate
In Betracht gezogene Alternativen:
Best Decision I Have Ever Made
Kommentare: From my initial contact, the demonstration, registration, activation, transitioning from our previous software and "Going Live" was a completely painless and amazing process. I have experienced more frustration with the use and installation of simple pieces of software for graphics or office programs than I have had with the implementation of the entire Membee software. The level of support I have received was above and beyond my expectations.
Vorteile:
Creating and editing profiles, reports are excellent, receiving notifications of updates, online registrations, renewals and payments etc., Member ability to access their personal profiles to make their own updates and number one thing on my list is pricing , value and service - simply put there is nothing I don't like about my Membee software.
Nachteile:
I have found absolutely NO Cons to this software
Heather L.
Executive Director in USA
Bürgerliche & soziale Einrichtungen, 2-10 Mitarbeiter
Verwendete die Software für: 1-5 Monate
Great Product For the Value
Vorteile:
I love the number of things that this program automates for me, which free up my time to do other things.
Nachteile:
The customer service leaves a lot to be desired in the way of availability. The chat hours are extremely limited. When I search for the thing I am trying to do when chat is not available, I am almost never able to find it. When I send a message it takes up to 24 hours to respond and often it is something that I need faster than that. When I get assistance, they are fantastic!!! I also recognize this could be due to a staff shortage as well. I would just like to have more availability for support.
Jason F.
Manager, Techology and Training in Kanada
Non-Profit-Organisation Management, 2-10 Mitarbeiter
Verwendete die Software für: Mehr als 1 Jahr
Prepare for lots of mouse clicks
Kommentare: Membee is not mobile-friendly, which is a real pain. Forgetting how nice it would be to have a mobile app, it's next to impossible to use on a mobile browser. Searching in convoluted. Setting up events takes too much time... there are just too many options to navigate - which should be a good thing - but the user-friendliness, or lack thereof, more than takes away from the experience. Customer support was... ok. IF your issues occur during Membee's office hours, you'll be able to reach them by live chat or phone. This was nice, but then you may need to take way more time than should be necessary to explain your issue, then re-explain it when they answer something you didn't ask. In the end, they do get things resolved. It's just a bit of a pain to get done. Sorry, but I can't recommend this software at this time.
Vorteile:
Hard to speak on what I really liked. When I started my position, this software was already in place, so I had no choice in using it. This would not be my recommendation for anyone. On the plus side, there are lots of features built in, and the reporting was especially detailed.
Nachteile:
While the search capabilities were somewhat powerful, the implementation was awful, in my opinion. You are forced to click and select so many options before actually getting any results. After you do it a few times, it doesn't get easier, it just makes you want to pull your hair out. Just trying to look-up all contacts in a particular organization can be harrowing experience.
Antwort von Membee
vor 2 Jahren
Thank you for taking the time to provide your experience of Membee, Jason. We highly appreciate your honest feedback!
Alana M.
Membership Services Manager in Kanada
Non-Profit-Organisation Management, 2-10 Mitarbeiter
Verwendete die Software für: 1-5 Monate
In Betracht gezogene Alternativen:
Member Management Software
Kommentare: We've been live with Membee for 5 months and have had a fairly seamless experience! The implementation process was great and everyone we've worked with has been very diligent and helpful.
Vorteile:
- New Member Sign Up & Renewal Process - extremely easy to configure and easy for companies to use - Payment processing - very easy to use, we have already seen a large increase in members paying online for things - Ability to customize things to how it works bets for us - The Live Chat feature is extremely helpful
Nachteile:
- More training on the website tools would have been helpful - There are so many different options and configurations available to every aspect of the platform that sometimes it can be a bit confusing to get the right set-up (really only half of a con!)