Was ist PDXpert PLM?
PDXpert ist eine einfache, flexible Product-Lifecycle-Management-Software für wachsende Unternehmen. Voll funktionsfähiges Teile- und Lieferantenmanagement; Stücklisten-(BOM)-Management; Dokument- und Datei-Revisionskontrolle; Engineering Change Management (ECN); Genehmigungs-Workflow; Freiform-Textsuche; Multi-User-Betrieb und Datenexport. Installation vor Ort oder gehostet in privater Cloud. Erschwingliche unbefristete und Abonnement-Lizenzierungspläne mit Mengenrabatten.
Wer verwendet PDXpert PLM?
PDXpert ist eine einfache, flexible Product-Lifecycle-Management-Software für wachsende Unternehmen. PDXpert bietet die nützlichsten Funktionen von High-End-PLM-Software-Lösungen, aber ohne deren Komplexität und Kosten.
PDXpert PLM – Details
Active Sensing
1993 gegründet
PDXpert PLM Kosten
Startpreis:
17,00 $/Monat
Ja, kostenloser Test verfügbar
Keine Gratisversion
PDXpert PLM bietet keine Gratisversion, aber eine kostenlose Testversion. Die kostenpflichtige Version von PDXpert PLM ist ab 17,00 $/Monat verfügbar.
Preismodelle
Kostenlose Testversion
PDXpert PLM – Details
Active Sensing
1993 gegründet
PDXpert PLM – Videos und Bilder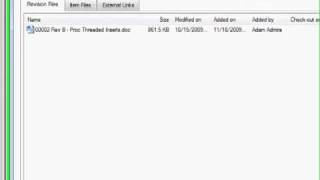 PDXpert PLM – Bereitstellung und Support
Kundenbetreuung
E-Mail/Helpdesk
FAQ/Forum
Wissensdatenbank
Telefon-Support
Chat
Einsatz
Cloud, SaaS, webbasiert
Windows (Desktop)
Training
Live Online
Webinare
Dokumentation
Videos
Funktionen von PDXpert PLM
API
Aktivitäts-Dashboard
Anforderungsmanagement
Anpassbare Vorlagen
Asset Lifecycle Management
Audit Trail
Berichterstattung und Statistik
Compliance Management
Content-Management
Datei-Verwaltung
Daten-Import / -Export
Datenspeicher-Management
Datensynchronisation
Design-Management
Dokumentenmanagement
Dokumentenspeicher
Drag-and-Drop
Drittanbieter-Integration
E-Commerce-Management
Formel-Management
Inhalt-Bibliothek
Kanalmanagement
Katalogisierung / Kategorisierung
Kategorisierung / Gruppierung
Konfigurationsmanagement
Kostennachverfolgung
Kundenspezifisches Branding
Leistungskennzahlen
Lieferanten-Management
Lifecycle-Management
Material-Rechnung
Mehrsprachig
Metadata-Management
Multichannel-Management
Multichannel-Marketing
Onlinekatalog
Produkt-Analytik
Produkt-Lebenszyklus-Management
Produktdatenmanagement
Sichere Datenspeicherung
Stücklistenanalyse
Stücklistenmanagement
Suchen / filtern
Test-Management
Versionskontrolle
Veränderungsmanagement
Vorlagen-Management
Werkzeuge zur Zusammenarbeit
Workflow-Management
Zugriffskontrollen / Berechtigungen
API
Aktivitäts-Dashboard
Alarmfunktion / Benachrichtigungen
Anforderungsmanagement
Anpassbare Felder
Audit Trail
Aufgaben-Fortschrittsverfolgung
Aufgabenmanagement
Aufgabenplanung
Aufgabenplanung
Berichterstattung und Statistik
Compliance Management
Datei-Verwaltung
Daten-Import / -Export
Datenvisualisierung
Design-Management
Dokumentenmanagement
Dokumentenspeicher
Drag-and-Drop
Drittanbieter-Integration
Fortschrittsverfolgung
Ideenfindung
Kalenderverwaltung
Kommentare / Notizen
Konfigurierbarer Workflow
Kontrolle des Genehmigungsprozesses
Kostennachverfolgung
Lieferanten-Management
Lifecycle-Management
Material-Rechnung
Meilensteinverfolgung
Planungs-Tools
Portfoliomanagement
Priorisierung
Produktdatenmanagement
Produktion-Nachverfolgung
Prognosen
Projekt-Workflow
Projektmanagement
Projektplanung
Rollen-basierte Genehmigung
Statusverfolgung
Stücklistenanalyse
Versionskontrolle
Veränderungsmanagement
Vorlagen-Management
Werkzeuge zur Zusammenarbeit
Wirtschaftsprüfung-Management
Workflow-Management
Überwachung
Jeffrey M.
Cad / Database Administrator in USA
Fluggesellschaften/Luftfahrt, 201-500 Mitarbeiter
Verwendete die Software für: Mehr als 2 Jahre
Best Bang for the Buck
Kommentare: Fantastic !! The most impressive thing was the lack of issues we experienced during our migration. The support and direction from the folks at PDXpert made an extremely daunting task seem simple. The entire process was complete in less then 3 months and we have never looked back. Life is good with PDXpert PLM.
Vorteile:
PDXpert delivers a fantastic product and is perfect alternative to other PLM products on the market today. The system is extremely intuitive with a well developed with a friendly user interface. Product support is fantastic and knowledgeable.
Nachteile:
It's difficult to find any faults with the system.
In Betracht gezogene Alternativen: Aras Innovator
Warum PDXpert PLM gewählt wurde: Cost and Support for the product was horrible. We are a small company and to get support was always difficult.
Gründe für den Wechsel zu PDXpert PLM: The two most important things that made our decision was the amazing support for the product in addition to a competitive pricing model made the decision to switch to PDXpert PLM a no brainer!!
Craig O.
Manager, Document Control and Engineering Services in USA
Telekommunikation, 51-200 Mitarbeiter
Verwendete die Software für: Mehr als 1 Jahr
PDXpert - Functionality We Needed with the Best Value Available
Kommentare: Our previous system was very outdated with a DOS-like interface and the need to manipulate data in multiple data modules. We also used paper for drawings, documents and change forms which were converted into PDFs and stored in folders on our network. Creating a new BOM with a dozen new numbers and 200 relationships takes a whopping 92% less time with PDXpert. PDXpert is easy to learn and use. I just wish we would have implemented it sooner.
Vorteile:
Coming from a paper-based system, PDXpert provides all of the functionality that we need without paying for features that we do not need. It easily handles our 125K part numbers and 270K parent/child relationships. We have approximately 50 Full User licenses and 50 Read Only. So, we didn't need all the bells and whistles of the biggest providers. PDXpert was easily configured to mimic our current workflows and creating custom collections allowed inclusion of company-specific data. The multiple built-in reports and their SQL Transformations made it easy for a new SQL user to create/edit reports to suit our purposes. Data migration was simple using the built-in data import tools. As such, there was no need to contract for installation services and it provided yet another cost savings. On the support side, their website includes a complete guide to nearly everything the user will want to know about configuring and using PDXpert. For those times that I could not find the answer, I worked with the Application Engineer and received excellent support and to all of my questions, from data migration to SQL programming. His knowledge and prompt response to support his customer was impressive. I have experience with a couple of the top tier PLM products in my career. While PDXpert may not do everything that they can do, I didn't find another PLM system that meets our needs and provides a better VALUE than PDXpert.
Nachteile:
About the only thing is that some of the built-in functionality such as most of the information on the Attributes tab is hard coded and cannot be hidden if it is not used. However, we have just instructed our users to disregard this information and it hasn't caused any confusion.
David N.
Specialist Product Invation Advisor in
Verwendete die Software für: Nicht angeboten
Initial assessment of software for clients new division
Kommentare: PLM software comes into its own when parts need to be controlled and or repeated and are part of series production. Given this the investment in time to enter the data will pay significant dividends as the number of product lines increase and I would certainly recommend PDXpert for anyone running just such a business. Its ability to be customised and its scalability allows it to grow with the business without the fear that at some point it will be necessary to move to another system.
Vorteile:
The system is very capable but at the same time does not try to incorporate functions outside of its primary remit which often causes complication with other vendor systems. The ability to hold information within one database and produce quick reports giving key financial and material data is something that is just not possible easily with spreadsheets often used by smaller enterprises. The ability to easily produce structured BOM's and keep track of where parts are used is something that should not be underestimated. Changes of parts are immediately reflected throughout without having to think about and potentially miss with manual systems. The technical support provided through your own dedicated application engineer is exemplary. For a UK based enterprise the initial concern is how do we cope when we need help. That has been completely dispelled by the swiftness that questions have been answered.
Nachteile:
We have not fully implemented the sytem so am unable to realistically comment on any day to day issues. We have experierienced some hanging of the sofware that has been resolved by reinstallation. This could pose a problem if it occurred when fully installed as it gave concern about the integrity of the data entered the first time it occurred. The online tutorials are very good and help to visually explain where to go within the database to achieve the initial creation of a product and assembly. It would be very helpful to expand these tutorials to cover all aspects of online help as hand / eye coordination embeds learning so much quicker than reading text. The only potential downside we see about using US based support is when fully implemented and issues occur outside of support hours given the different time zones.
Verwendete die Software für: Nicht angeboten
Engineering Data Organised - At Last!
Kommentare: Computer assisted design and drafting systems (CAD) are nice to have, but in my experience a good Product Lifecycle Management System (PLM) is essential. If absolutely necessary, we could live without CAD and use manual techniques, but there is no known way to handle the complex interrelationship between parts without access to a well designed Product Data Management system. A PLM system is even more useful! I am convinced that the return on investment from our PDXpert PLM system is far greater than the ROI from our CAD system. However, it is difficult to prove because we can only record time and money spent, there is no accurate way that we know of to estimate how much time and money we do not have to spend now that we have a better way to handle our increasing data management requirements.
Vorteile:
Existing part number / description database imported without any problems. Logical layout of windows makes finding and using data easy. Excellent search function. Comprehensive 'Help' system makes system easy to learn for new users. Extensive technical help files available from Technical Support for more advanced users, and for 'Best Practice' advice. Rapid and knowledgeable response from Application Engineer to all our questions. PDXpert makes finding the interrelationship between all of our parts effortless, including our Suppliers' part numbers. Clicking on file references within PDXpert immediately opens the corresponding drawing, specification, document or file, saving hours of time and greatly improving the use and reuse of parts in new and revised designs with substantial reduction in cost of inventory.
Nachteile:
No problems with PDXpert itself. However, we have not yet integrated the PDXpert database with our Business / Accounting system - which is due for replacement. Many of the Business / Accounting systems we have looked at so far attempt to perform some of the part interrelationship functions that are handled much better by PDXpert. Therefore we are looking for a replacement Business / Accounting system that can synchronize part data with PDXpert either using PDXpert's standardized database system (preferably) or via a custom data integration program.
Amy B.
QA Specialist in USA
Elektrische/elektronische Fertigung, 2-10 Mitarbeiter
Verwendete die Software für: Mehr als 2 Jahre
Excellent software for document and part revision control
Vorteile:
We use PDXpert only for part and document revision control, although it has some inventory/cost capabilities, we don't use them so I can't speak on that. PDXpert is extremely user friendly and trouble free . We have never had an issue with PDXpert malfunctioning or behaving in any way other than it should. Any tech support issues have always been quickly and completely resolved in a extremely professional manner (our tech support is always an IT issue on our side). Engineering changes are very easy to start, route and implement. Part version control, AVL info, document control, change control are all great. Easy search for parts, manufacturers, Engineering changes, past revision BOM and so on. Everything you need.
Nachteile:
Nothing, PDXpert is perfect for our needs