Was ist GraceSoft Easy InnKeeping?
Easy InnKeeping – die nutzerfreundliche Hotelverwaltungssoftware. Diese webbasierte Software eignet sich ideal für Hotels, Motels, Eigentumswohnungen sowie das Immobilienmanagement in Resort und Gasthäusern – maximal 100 Zimmer. Diese mit mobilen Geräten kompatible Software ist dank des integrierten Live-Supports und Schulungsangebots einfach einzurichten. Synchronisiere Verfügbarkeit und Reservierungen auf mehreren Plattformen, unter anderem Expedia. Integration mit Kreditkartenverarbeitung, Kartenlesegerät oder POS. Verwende nutzerdefinierte Berichterstattung und E-Mail-Marketing zur Umsatzmaximierung.
Wer verwendet GraceSoft Easy InnKeeping?
Historische und unabhängige Unterkünfte. Ideal für B&Bs, Gasthöfe, Hostels, Hütten, Ferienhäuser und -wohnungen sowie Campingplätze. Software mit vollem Funktionsumfang für das Management oder die Eigentumsverwaltung unabhängiger Betriebe.
Wo kann GraceSoft Easy InnKeeping bereitgestellt werden?
Cloud, SaaS, webbasiert
Über den Anbieter
GraceSoft
Ansässig in Stafford, USA
1999 gegründet
Telefon-Support
24/7 Live-Support
Chat
Erhältlich in diesen Ländern
Kanada, Mexiko, Vereinigte Staaten
Über den Anbieter
GraceSoft
Ansässig in Stafford, USA
1999 gegründet
Telefon-Support
24/7 Live-Support
Chat
Erhältlich in diesen Ländern
Kanada, Mexiko, Vereinigte Staaten
GraceSoft Easy InnKeeping – Videos und Bilder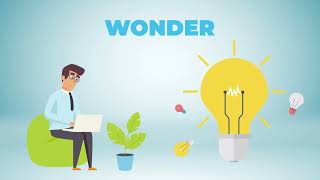 Kosten ähnlicher Produkte wie GraceSoft Easy InnKeeping vergleichen
GraceSoft Easy InnKeeping Funktionen
Abrechnung & Rechnungsstellung
Anmerkungen zur Reservierung
Berichterstattung / Analyse
Berichterstattung und Statistik
CRM
Drittanbieter-Integration
Front Desk Management
GDS-/OTA-Integration
Gasterlebnis-Management
Gruppenreservierungen
Haushaltungsmanagement
Kalender-/Erinnerungssystem
Kanalmanagement
Kommunikationsmanagement
Kundenbetreuung
Mitarbeitermanagement
Online-Buchung
Raten-Management
Reservierung-Management
Verkaufspunkt POS
Alternativen für GraceSoft Easy InnKeeping
Bewertungen über GraceSoft Easy InnKeeping
Verwendete die Software für: Mehr als 2 Jahre
An exceptional business tool for the small innkeeper or B&B owner
Vorteile:
The software is easily customizable to suit your own hospitality business needs. It helps me keep track of my bookings, invoices, income, form letters, customer lists, etc. I t will even compute the applicable hotel taxes for me. When I have an issue, a quick call to their support team gets it straightened out asap. The first year I was in business, I kept track of all my bookings, billing, payments, reservations, cancellations, et cetera, on an Excel spreadsheet. That proved to be too cumbersome and labor intensive. Regular hotel/motel software was too "big" for my small retreat business, and it was some time before I came across Easy InnKeeping. This software has saved me many hours of "reinventing the wheel" and for that, it's very reasonable price is well worth it!
Nachteile:
Sometimes it can be sluggish, but it might be my connection speed which can fluctuate (or maybe I'm just impatient). Customizing the html in the various form letters can be tricky, but the support team has been very helpful in figuring it out for me. Sometimes I have trouble assigning "codes" to new items I offer. I try to re-assign codes I don't use, for new things, and it won't let me just overwrite the original assignation. The only other thing I've had an issue with is sometimes it randomly 'denies access' to certain elements on the Billing page, even though I'm the only one that uses the program. However in that instance, I've found workarounds that avoid it.
Barry
Broker/Owner property mngt company in USA
Immobilien, 2-10 Mitarbeiter
Verwendete die Software für: Mehr als 2 Jahre
it makes managing a number of condos much easier
Kommentare: it makes keeping reservations alot easier to keep track of.
Vorteile:
colorful graph=like reservation calendar with multiple options for each reservation so easier to tract what the status is with a renter
Nachteile:
it does not sync with VRBO or the other rental; website I use for listings makes it non friendly for my budget or my time to pay someone to fill in multiple calendars on multiple sights. Is does not print a color copy of the calendars for my staff and cleaning company making it harder for everyone in my employ to follow. Is a bit pricey for what I use it for considering that pricing is coming down on alot of software. I basically use the calendar system, would see alot more value if I used all the functions so my bad to a point.
Antwort von GraceSoft
vor 5 Jahren
Dear Barry, Thank you for your feedback! We understand your needs, and have interest from other clients as well in VRBO integration. Our team is working on an interface with VRBO, and we will let you know when that is available! Thank you for choosing Easy InnKeeping
Verwendete die Software für: Nicht angeboten
As a standalone it's pretty good BUT if you connect to Expedia, beware!
Kommentare: I've been on this for about 5 months now and it was a toss up between WebRezPro, and I'm wondering if I should have gone with the latter. Neither company could convert my data from Rezovation besides the customer table, so I lost a decade of history. I went with Easy Innkeeping because they had the ability to set up a different child/adult extra person rate. It's amazing how many software packages don't. The Easy Innkeeping refresh rate is annoyingly slow, I just expect it to be less than a second. I also don't like that they maintain their own hardware, I would rather they put it on Amazon or Google's server farm, like Clock PMS. They don't charge for bookings over their own system, but $3 for reservations which come through Expedia. The main problem is that data doesn't come over right. The entire amount shows up in the daily rate, no tax or other items, so I have to re-enter it. And I've asked numerous times. And, get this, if you want to set up a minimum stay on weekends, you have to create a separate seasonal rate for every weekend! if you have a Bnb like me, this is not the software you want. They were able to update it via a script on the back end, but it's such an easy thing to code for since they already have a way to apply a rate to the days of the week, it should be just a matter of checking off a box where you want to apply the minimum nights. Tech support is mostly by chat, their little window will pop up saying 'approximate wait time is one minute'....I've gotten that message and waited 20 minutes without result.
They are constantly improving the software, and uptime has been very good. They run on top of some other software so that when an employee logs in, their password displays in the open in the URL for a second or two. WTF, you may ask? Well, yes, so if you're worried about your employees hacking into another person's account, this software isn't for you either.
Oh, I paid a year in advance, and for 2 months haven't had time to verify the expedia bookings were correct, so they cut off my access to the software even though I paid for a year, over a $30 past due bill. And they cut it off at night, when they don't have anyone available to take a payment. So yeah, I'm going to start looking around.
Antwort von GraceSoft
vor 6 Jahren
Hello Matt, It is unfortunate that your experience with Easy InnKeeping was not upto your expectations. It is our continuous endeavor to enhance client satisfaction. We value your feedback as it has helped us to greatly improve Direct Connect functionality through our channel manager and have made some remarkable progress along the way. We look forward to the opportunity to service your property again in the future. Team EIK
Alix
Guest Relations Manager in USA
Gastgewerbe, 2-10 Mitarbeiter
Verwendete die Software für: 6-12 Monate
Very happy with this product
Vorteile:
Easy InnKeeping has made a huge improvement to our processes for scheduling and managing reservations. It is fairly intuitive to use, good functionality for creating and changing reservations, emailing guests, etc. I appreciate that the support staff is available, listens to suggestions and generally responds quickly.
Nachteile:
The setup process was challenging and I could have used more and better training and follow up from the sales team during that process. Once we were up and running, it has been pretty smooth sailing but getting to that point was frustrating. Worth it in the end I would say as I have been overall very happy with the product.
Antwort von GraceSoft
vor 5 Monaten
Thank you Alix for your review. We hope to keep the upgrades coming.
Millian
Reservationist Technician in Puerto Rico
Informationsdienst, 11-50 Mitarbeiter
Verwendete die Software für: Mehr als 2 Jahre
EZI is very good for the use that I have for it, a whole different category than just a hotel.
Kommentare: That I am able to make reservations and send from any of my devices and adapt the software to what I actually need.
Vorteile:
The software is very good for the use that I have for it. I used it in a different category than what it is actually set up for and so far up to now I have been able to adapt it for my needs.
Nachteile:
Hi the new templates are a little bit confusing to someone that does not have all the technology and up to date features that has been recently installed.