Was ist Administrator Plus?
Complete end to end Hospital Management Software includes OPD ,IPD , EMR , Appointments , HR , Inventory , Pharmacy , SMS , Smart Card, Barcode Integration , LIS , Machine Integration , Kiosk , Finance , Purchase. Free trial option available. Running over 90 big hospitals across world.Best suited for 50 bedded or above.
Wer verwendet Administrator Plus?
Hospitals with 100+ beds
Administrator Plus – Details
Accurate Info Soft
Administrator Plus – Details
Accurate Info Soft
Administrator Plus – Videos und Bilder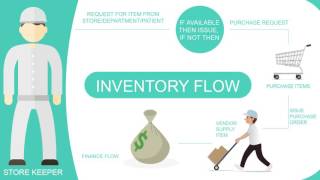 Kosten ähnlicher Produkte wie Administrator Plus vergleichen
Startpreis
10.000,00 $/einmalig
Nicht verfügbar
100,00 $/Monat
Nicht verfügbar
Administrator Plus – Bereitstellung und Support
Funktionen von Administrator Plus
API
Aktivitäts-Dashboard
Aktivitäts-Verfolgung
Alarmfunktion / Benachrichtigungen
Ambulanz-Management
Anpassbare Berichte
Anpassbare Vorlagen
Apotheken
Arzt-Management
Aufgabenmanagement
Auftragserfassung
Automatisierte Terminplanung
Berichterstattung und Statistik
Betten-Management
Compliance Management
Compliance-Verfolgung
Daten-Import / -Export
Diagramm-Erstellung
Dokumentenmanagement
Dokumentenmanagement
Dokumentenspeicher
Drittanbieter-Integration
Echtzeit-Aktualisierungen
Echtzeit-Berichterstattung
Echtzeit-Daten
Elektronische Rezepte
Erinnerungen
Ertragsmanagement
HIPAA konform
Integration in die Buchhaltung
Inventarverwaltung
Kalenderverwaltung
Kommunikationsmanagement
Kundenportal
Laborinformationsmanagement
Lohn- und Gehaltslisten-Management
Medizinische Abrechnung
Mehrere Standorte
Registrierungs-Management
Reklamationsabwicklung
Richtlinien Managemen-
Self-Service Portal
Stationäres Patientenmanagement
Terminplanung
Terminplanung
Terminverwaltung
Verwaltung von Patientenakten
Vorlagen-Management
Workflow-Management
Zugriffskontrollen / Berechtigungen
Tarun K.
Manager-IT in Indien
Krankenhausversorgung & Gesundheitswesen, 1.001-5.000 Mitarbeiter
Verwendete die Software für: Mehr als 2 Jahre
Best one for Hospital solution
Vorteile:
top one on support to fill requirement and kill the task, best to use , robust, clear fundamentals regarding healthcare solution
Vishnu dutt S.
IT Manager in Indien
Informationstechnologie & -dienste, 51-200 Mitarbeiter
Verwendete die Software für: Mehr als 2 Jahre
This is a very good software
Kommentare: I am using this software last eight year this is best software and easily use of this software and support is excellent.
Vorteile:
Support is excellent
Niraj S.
Sr. Manager - IT in Nepal
Krankenhausversorgung & Gesundheitswesen, 501-1.000 Mitarbeiter
Verwendete die Software für: Mehr als 2 Jahre
Administrator Plus ERP is the wonderful software to manage hospital electronically.
Kommentare: I have been using Administrator Plus ERP software since last 11 years in different hospital in Gurgaon and currently using at Norvic, Nepal. I always recommend to have this software comparatively . Because, I am very impressed with the features & functionality of this s/w. And those which is not existing, they are adding on. I always recommend to convert whole ERP to Web based with HL-7.
One more thing, Accurate always welcome the new ideas, suggestions and views of client and incorporate in this ERP. And I think that this is the reason to qualify this s/w.
And support is 24 x 7. Even Quality HMS Software becomes fail without full support. And this is running since more than 20 years on the basis of prompt support, features and functionality and quality.
I would like to say regarding value for money that in my knowledge, no any other HMS ERP is available with all the features it is having at economical rate as compare to Administrator Plus ERP.
Suggestion: Think how this ERP to make more easy to end user. And before releasing new version of any module, check once minutely. Thanks!
Vorteile:
Consultant sharing or cut.
Nachteile:
Nothing
Verwendete die Software für: Nicht angeboten
Best All in One software
Kommentare: i was used many hospital management software but after using this one is too good, also customer support best in this segment