Was ist Total Party Planner?
Catering-Software, die aus der Perspektive eines Caterers entwickelt wurde. Total Party Planner hat das Catering im Blut. Was als Zeitersparnis für das Familien-Catering-Unternehmen begann, hat sich zu einem robusten Catering- und Bankettmanagementprogramm entwickelt, das von Tausenden von Branchenfachleuten auf der ganzen Welt geschätzt wird. Da er aus der Perspektive eines Caterers entwickelt wurde, denkt und agiert Total Party Planner genau wie du.
Wer verwendet Total Party Planner?
In den letzten 18 Jahren hat Total Party Planner Tausenden von Caterern auf der ganzen Welt dabei geholfen, erfolgreiche Unternehmen zu verwalten, die Gewinne zu steigern und weniger Zeit für redundante Aufgaben aufzuwenden.
Wo kann Total Party Planner bereitgestellt werden?
Cloud, SaaS, webbasiert, Android (mobil), iPhone (mobil), iPad (mobil)
Über den Anbieter
Computica
1997 gegründet
Telefon-Support
Chat
Erhältlich in diesen Ländern
Kanada, Vereinigte Staaten
Über den Anbieter
Computica
1997 gegründet
Telefon-Support
Chat
Erhältlich in diesen Ländern
Kanada, Vereinigte Staaten
Total Party Planner – Videos und Bilder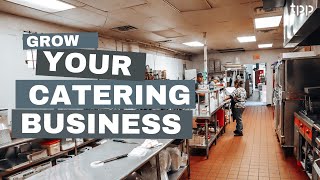 Kosten ähnlicher Produkte wie Total Party Planner vergleichen
Total Party Planner Funktionen
Abrechnung & Rechnungsstellung
Angebote / Schätzungen
Angebotserstellung
Auftragsmanagement
Eventplanung
Inventarverwaltung
Kundendatenbank
Küchen- / Menü-Management
Reservierung-Management
Reservierungs-Management
Alternativen für Total Party Planner
Bewertungen über Total Party Planner
Alex
Managing Partner in USA
Verifizierter Nutzer auf LinkedIn
Eventservice, 11-50 Mitarbeiter
Verwendete die Software für: Mehr als 1 Jahr
One of the few things that actually gets you more time to run your business!
Kommentare: It has allowed us to move into the cloud and keep all of our information in a reliable and easily interfaced system.
Vorteile:
This allows any hospitality professional or small business to present itself professionally and efficiently! It brings together all the different parts of our business under one software platform so we can easily communicate and excel. It is a lifesaver for our hectic industry and we cannot recommend it enough! On top of everything else, the customer service from TPP is rapid and helpful.
Nachteile:
The UI and UX could be a little bit improved. We are used to seeing all the web software interfaces being very streamlined and modern nowadays. As amazing as TPP is, the interface feels a bit clunky and outdated.
Essen & Trinken, 11-50 Mitarbeiter
Verwendete die Software für: Mehr als 2 Jahre
In Betracht gezogene Alternativen:
Best Software for Catering & Event Planning around
Kommentare: Phenomenal. It completely changed and streamlined our process.
Vorteile:
I love how completely customizable the software is, that it's internet based and it's just very easy and intuitive to use. We do typically just over a million in sales each year and I have no idea how my small company functioned so well prior to running TPP! Our proposals, invoices and reports look so professional and of all my vendors- both business and personal, their customer service is the best customer service I've ever come across. In over 5 years of using the software, I've never had an issue that was not resolved within an hour. Most have been solved in less than 15 mins
Nachteile:
I honestly cannot think of any. The TPP team is constantly updating and optimizing the software. I've never once wished I would have used another software company.
Karen
working owner in USA
, 11-50 Mitarbeiter
Verwendete die Software für: Mehr als 2 Jahre
Used for three years and it was great but the new view they have rolled out is full of flaws!!!
Kommentare: It was a great product that served our company for several years. It allowed our business to grow and service a retail store front, a catering and bakery business in a new expanded facility. Currently we are spending more time trying to fix problems with the software than we are spending with clients. It is costing us money in labor, time off task, plus the added expense of redoing the event over and over to get it correct.
Vorteile:
It was easy to use, make changes on and produce a quality product. We were not having any issues so why they made big, big changes I do not understand. For a while we could continue to use the original system but then over night the old system would not work to process payments, create menus, etc. No new manual was created and you must tech support every time you create something new. For the money we pay we should have a quality product again.
Nachteile:
Changes were made without preparation to train the users on the new product and the product was not field tested and fixed before the release.
Gastgewerbe, 11-50 Mitarbeiter
Verwendete die Software für: Mehr als 2 Jahre
In Betracht gezogene Alternativen:
The best customer service EVER
Kommentare: We have been able to integrate all of our invoicing, client contacts, client contracts, itineraries , calendars, menu building, cost analysis and inventory into ONE software package. TPP truly offers the ability to easily integrate all of your functionalities into one silo.
Vorteile:
Total Party Planner (TPP) was super easy to integrate. We were up and running within 20 minutes of installing. I had previously tried to integrate Caterease twice over the past 5 years. Caterease should be called CaterNOTease, because it is has a very complicated and obtuse interface. As easy as TPP's integration was, what really blew my team away was TPP's customer service and help desk. TPP is feature risk for every basic hospitality function imaginable; but every Catering business is "unique" and if we ever need to tweak how TPP presents our data or solves an issue, we simply send an email and voila, our answer appears in our in box with nary any wait. I honestly feel sorry for all the folks that go with Caterease, out of ignorance as to the availability of TPP and all that it offers...I literally stumbled upon it after two fruitless ( and expensive! ) adventures with Caterease. If anyone would like to contact me directly, I would happily share more details on how delighted we are with the TPP software.
Nachteile:
TPP has a mobile phone app, that is adequate, but could be better.
Harley
Event Coordinator in USA
Eventservice, 11-50 Mitarbeiter
Verwendete die Software für: Mehr als 2 Jahre
Making My Life Easier!
Kommentare: Super amazing - our productivity is positively benefited!! Thank you TPP team!!
Vorteile:
I love the customization of the system- we have been using this software for abut 4 years now and I know we still don't use all of the capabilities! It is super user friendly which is great when it comes to training staff members, and the cross-company ability with being able to use throughout our sales/front-of-house team as well as the kitchen/chef squad!
Nachteile:
We always find there are small tips and tricks that we would appreciate, but the TPP team is always receptive to suggestions and are constantly changing and adjusting things to make our lives so much easier on the daily!
Antwort von Computica
vor 2 Jahren
Harley - Thank you for your incredibly kind words! It's great to hear we are making your life easier. That really is our main objective. Please keep reaching out to the TPP Team as you continue to explore and use more and more functionality. -- TPP Team