Was ist Magaya Supply Chain?
Das Magaya Cargo System wurde für Spediteure, NVOCC, Kuriere und Lagerbetreiber entwickelt, die ein vollständiges und genaues Lagerverwaltungssystem brauchen, kombiniert mit einem voll integrierten Abrechnungssystem. Die benutzerfreundliche Oberfläche reduziert die Menge an Arbeit für den Benutzer, weil doppelte Dateneingabe entfällt. Sendungs-Details werden mit einfachen Workflows verwaltet. Sende wichtige Informationen zu den Zollbehörden und erstelle erforderliche Dokumente wie Frachtbriefe.
Wer verwendet Magaya Supply Chain?
Internationale Spediteure, NVOCC, Konsolidierer, Kuriere, Lageranbieter und Frachtfluggesellschaften
Wo kann Magaya Supply Chain bereitgestellt werden?
Cloud, SaaS, webbasiert, Windows (Desktop), Windows (On-Premise), Linux (On-Premise), Android (mobil), iPhone (mobil), iPad (mobil)
Über den Anbieter
Magaya
Ansässig in Miami, USA
2000 gegründet
Telefon-Support
Chat
Sprachen
Englisch, Portugiesisch, Spanisch
Über den Anbieter
Magaya
Ansässig in Miami, USA
2000 gegründet
Telefon-Support
Chat
Sprachen
Englisch, Portugiesisch, Spanisch
Magaya Supply Chain – Videos und Bilder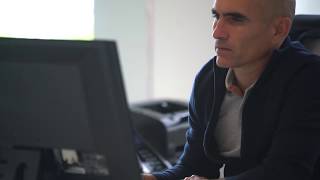 Kosten ähnlicher Produkte wie Magaya Supply Chain vergleichen
Magaya Supply Chain Funktionen
3PL-Management
Aktivitäts-Dashboard
Angebote / Schätzungen
Auftragsabwicklung
Auftragsmanagement
Auftragsverfolgung
Barcode / RFID
Berichterstattung / Analyse
Buchhaltung
Dokumentenmanagement
Drittanbieter-Integration
Einkauf & Empfang
Etikettendruck
Import- / Export-Management
Inventarverwaltung
Kundendatenbank
Kundenmanagement
Kundenportal
Lagerhaus-Management
Lieferanten-Management
Lieferpreisberechnung
Luftfracht
Raten-Management
Rechnungsmanagement
Routing
Sendungsverfolgung
Transportmanagement
Versand auf dem Landweg
Versand-Management
Versandetiketten
Wareneingangs- / Einlagerungsverwaltung
Alternativen für Magaya Supply Chain
Bewertungen über Magaya Supply Chain
Camilo
Coordinador de logística in Kolumbien
Verifizierter Nutzer auf LinkedIn
Logistik & Lieferkette, 201-500 Mitarbeiter
Verwendete die Software für: 6-12 Monate
Everything in one place !
Kommentare: I love how easy you can find things and how fast you can filter data. The interface is very visually friendly so your mind reminds what each icon does.
Vorteile:
It's so easy to use that you can see icons and you know what they do. System gives you the option to export data in excel and even in pdf! It's really helpful when you need something fast and you don't have too much time. Also, you can set how much access you want someone to have to the info you are saving on the system. You can have multiple magayas open at the same time :)
Nachteile:
Some fields has a limit on the number of characters you can put on it and sometimes everything it's really important to be on it. The integration with the CBP website to declare goods is not that good, it's not really easy to get into it and to download the data from magaya into the ace portal.
Antwort von Magaya
vor 3 Jahren
Camilo - thank you for the amazing review. We hope you continue to enjoy our software and all it has to offer! You can also submit feature suggestions to your sales advisor or support representative so that we can continue to work on improving your experience. - The Magaya Team.
Obada
Site Civil Engineer in Jordanien
Bau, 51-200 Mitarbeiter
Verwendete die Software für: Mehr als 2 Jahre
Manage all processes in the supply chain with high accuracy
Kommentare: Magaya has contributed to simplifying our work, as it has worked to integrate many of the software that we used previously, which helped us to achieve integration between all the operations carried out by the team members, where we can now track the required materials from the preparation of the quotation until the completion of shipping procedures and preparation Invoicing quickly and easily.
Vorteile:
To manage all supply chain operations, Magaya is a unique and easy-to-use application that provides many specialized services, so you can keep track of all shipments from the time they leave the source to the time they arrive, and you can store all that information in an organized manner, which helps with financial reporting. All of the information regarding a cargo may be quickly and efficiently accessed and used by Magaya in order to swiftly and efficiently prepare documentation connected to a shipment. There is no need to carry around a lot of paperwork or look through multiple tables in order to get information on your shipment, because everything about it will be available straight from the start of the process. With Magaya, creating files, uploading documents and modifying information is a simple process.
Nachteile:
Nothing worth mentioning, but mastering the work on Magaya requires training, as after the team members complete the required training, the process of supply chain management becomes very easy and fully documented.
Verifizierter Rezensent
Senior Systems Business Analyst in USA
Verifizierter Nutzer auf LinkedIn
Essen & Trinken, 201-500 Mitarbeiter
Verwendete die Software für: Kostenlose Testversion
Quelle: GetApp
Stay Away - Not Customer focused
Kommentare: worst experience I've had with a potential supplier in my career. Very unprofessional.
Vorteile:
Lack professionalism - I wouldn't recommend this software solution just based on how they treat and value potential customers.
Nachteile:
If their representatives and sales personnel is anything like how they conduct their business - stay away. There's plenty of other software solutions available that will value their future and existing customers.
Leizl
Quantity Surveyor in Jordanien
Bau, 10.000+ Mitarbeiter
Verwendete die Software für: Mehr als 2 Jahre
Enables organizations to achieve accurate tracking of all stages of supply chains
Kommentare: Magaya has enabled us to achieve comprehensive management along the supply chain, we have been able to build confidence in the dates that materials are expected to be delivered to site, so updates made to all of our software and work reports are more realistic.
Vorteile:
Magaya is very important for companies who want to make all their supply baskets, including bills of quantities, quotations and orders, clear to all members of the work team. Magaya enables you to prepare everything related to customs documents, especially the master bill of lading and all other necessary documents. With Magaya, updates and alerts will reach all members of the staff in a timely manner, so all requests will be up-to-date and under follow-up by everyone. Magaya will also contribute to enhancing communication between suppliers and the work team, which reduces the possibility of any sudden interruption in supply chains. I like the way the information is organized on our part. I like that orders and schedules are clearly communicated to suppliers. I love the way we can keep each other up today with notes and alerts, and the reports are comprehensive and express all the details we need.
Nachteile:
Everything is good, Magaya is easy to use, you need some simple exercises, team members cooperate by entering information in a timely manner.
Hedaia
Planning Manager in Jordanien
Bau, 10.000+ Mitarbeiter
Verwendete die Software für: Mehr als 2 Jahre
An innovative planning and management tool for all aspects of supply chains, suitable for all needs
Kommentare: To manage our supply chain, Magaya provides us with an all-in-one solution that eliminates the need for several applications. We were able to save time by automating the billing process and preparing and tracking shipments. I recommend using it to streamline and automate all supply chain processes and documents.
Vorteile:
Magaya allows you to keep track of shipments from the point of origin all the way to the point of arrival and the completion of customs procedures, and to store this data in an easily searchable format. Magaya makes it possible to write documentation regarding a shipment fast, efficiently, and without repeating information. You won't have to lug around files and papers or comb tables for information since you'll be able to handle every step of the process right away, from acquiring bids to negotiating with suppliers to receiving the cargo. Businesses are reshaped as a result of Magaya's easy-to-use file management system. We'll save a lot of time on the logistics side of things because of this. Magaya helps businesses become more digital. In addition, all of our bills and invoices are kept in one place. Whenever we needed assistance, Magaya was fast to reply.
Nachteile:
Once you've gone through the tutorials and learned how to use all of the tools and features, Magaya is a breeze to operate.