Was ist Amazon EC2?
Sichere und skalierbare Rechenkapazität in der Cloud. Starte Anwendungen bei Bedarf ohne Verpflichtungen.
Wer verwendet Amazon EC2?
Nicht vom Anbieter bereitgestellt
Wo kann Amazon EC2 bereitgestellt werden?
Cloud, SaaS, webbasiert
Über den Anbieter
Amazon Web Services
Ansässig in Seattle, USA
2006 gegründet
Erhältlich in diesen Ländern
Vereinigte Staaten
Über den Anbieter
Amazon Web Services
Ansässig in Seattle, USA
2006 gegründet
Erhältlich in diesen Ländern
Vereinigte Staaten
Amazon EC2 – Videos und Bilder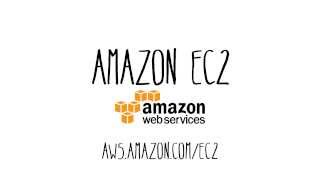 Kosten ähnlicher Produkte wie Amazon EC2 vergleichen
Amazon EC2 Funktionen
Backup und Recovery
Berichterstattung / Analyse
Cloud Computing
Compliance Management
Datenkatalogmanagement
Datenmigration
Datensicherheit
Datenspeicher-Management
Echtzeitüberwachung
Konfigurationsmanagement
Lastverteilung
Leistungsüberwachung
Netzwerküberwachung
Protokollzugriff
Service Level Agreement (SLA) Management
Sichere Datenspeicherung
Zugriffskontrollen / Berechtigungen
Alternativen für Amazon EC2
Bewertungen über Amazon EC2
Darian P.
Senior Developer in USA
Verifizierter Nutzer auf LinkedIn
Versicherung, 201-500 Mitarbeiter
Verwendete die Software für: Mehr als 2 Jahre
Review of Amazon EC2
Kommentare: Overall I think EC2 is a good product especially if cost is not as important. The ability to configure everything through the cloud plus the reliability of AWS is very hard to beat.
Vorteile:
We like how quick it is to setup and clone instances with EC2. When doing development it is fairly easy to spin up test instances for little cost. Speaking of cost, since EC2 has so many options/tiers it is quite simple to choose a plan/tier that minimizes our costs but maximizes our output. The security aspect of EC2 is also very intuitive requiring that we have keys to access any particular server. This is an upgrade compared to when we had everything locally.
Nachteile:
This is not built out of the box but we have had the situation come up where we wanted to start and stop an instance on a schedule. EC2 does not have a built in solution to handle both of these steps. Although I mentioned the flexibility of the configurations, the cost still is quite high especially coming from a local solution. However from our perspective it was worth it for the other features it provides.
Verifizierter Rezensent
Director, Internet Strategy in USA
Verifizierter Nutzer auf LinkedIn
Verlagswesen, 51-200 Mitarbeiter
Verwendete die Software für: Mehr als 2 Jahre
In Betracht gezogene Alternativen:
EC2 - the computing in cloud computing
Kommentare: I think EC2 was the first service we signed up for when we moved to AWS years ago. It was an eye-opening experience: we used to own hardware, and now we can just click buttons and make hardware appear? Insane. And yet, it worked. And still does. We have around 100 instances of varying sorts running at all times, most of them running either individual applications or (more recently) hosting a whole bunch of Docker containers via ECS. (This is the more powerful and better way to do things these days.) The other huge boon for us was when AWS announced their Application Load Balancer. What this allows you to do is inspect every request and route it to specific targets if the request meets certain criteria. Got a staging server at staging.example.com? Just add that route to your ALB, and send it to your staging machine. Done. It's so simple, but so powerful. Like much of AWS, the UI on EC2 has not quite kept up with the times. The almighty ALB, for instance, is hidden under a single small item in the left-nav, called "Load Balancers." Which is accurate, but doesn't exactly give them their due. Lots of other issues like that -- not always easy to find what you want to find, especially if you don't know exactly what you are looking for. But overall it's better than many other parts of AWS, so not complaining too much. If you're on AWS at all, you're likely using EC2 already. Definitely don't forget to integrate CloudWatch so you can easily get logging!
Vorteile:
* ALB is a game-changer for managing multiple websites * Instant scaling up if needed * Spawn as many servers or instances as you like, in whatever categories you like * Tag your instances to keep track of them
Nachteile:
* Spawning instances is so much fun -- but it gets expensive * The UI on huge services (like the ALB) is kind of crazy. Why is it hidden in the small left nav? * Navigating to the right instance is not always easy
Greg B.
Software engineer in UK
Computer- & Netzwerksicherheit, 2-10 Mitarbeiter
Verwendete die Software für: Mehr als 2 Jahre
I was forced to leave after 6 years of happy use
Kommentare: What AWS don't tell you is that on top of your EC2 cost comes a whole range of other hidden costs. Costs that only creep up after you've been using the product for a long time. Almost as if it has been designed this way. Specifically, I ran into trouble with CPU and Disk IO credits. This is not a thing on any other platform. EC2 allows you to "burst" your processing power or disk read/write speed. This is done automatically with no control from the administrator. Once the tokens run out, which is seemingly incalculable, the servers crash. The only way to keep the servers up is to keep spending more money by increasing the tokens (by raising the capacity), even though I didn't need the extra capacity. My servers are running perfectly on another provider now, on the lowest capacity instances, with no concept of "tokens" to worry about.
Vorteile:
EC2 is so easy to set up. It doesn't require any thought to what is happening "behind the scenes".
Nachteile:
It doesn't require any thought to what is happening "behind the scenes". When something breaks, you're on your own (without a minimum $2,000/mo support contract). AWS slowly increase the cost of associated tech with no way to understand why.
Raamnaaraayan R.
Developer in Indien
Verifizierter Nutzer auf LinkedIn
Informationstechnologie & -dienste, 10.000+ Mitarbeiter
Verwendete die Software für: Mehr als 2 Jahre
Deploying our containers is efficient for business application as EC2 provides effective isolation
Kommentare: 1. We utilize EC2 services offered by Amazon for our container deployments through Docker in Testing & Production environments. 2. Since the infrastructure is provided by AWS, we needn't worry about regional downtime or security updates as they are fully managed by Amazon. 3. We define our docker containers within EC2 instance and we can trust in the isolation between the containers are properly maintained. 4. We can leverage to stop the EC2 instances in case we need to retain the application configurations for a later point in time and start it again for future use. 5. Hosting multiple backend cloud-based applications is feasible with EC2 and all configurational changes can be viewed completely in its CLI.
Vorteile:
1. Amazon EC2 offers exceptional capabilities to deploy our customer-centric application in cloud platform at ease. 2. We can effectively utilize its AMI to spin up any type of EC2 instances with any OS based on our business requirements within minutes. 3. Its auto-load balancing feature is helpful when we carry out web hosting with diversified incoming requests from the user. 4. We can also retain snapshots of our EC2 instances which can be used anytime to replicate our application configurations & deployments. 5. As it offers licensing within the charges of its EC2 instances, we are able to utilize various vendor applications and not worry about license renewal or request.
Nachteile:
1. If you wish to perform custom updates, it needs updating a lot of security patches along with its Amazon Machine Image which is quite complex. 2, Network configurations & ACL should be maintained properly so that there isn't any connectivity issues with our EC2-hosted applications. 3. We need to ensure to terminate the EC2 instances if we no longer require the service of it. Charges may incur if its left unchecked.
Saulo A.
CTO in Brasilien
Verifizierter Nutzer auf LinkedIn
Einzelhandel, 2-10 Mitarbeiter
Verwendete die Software für: Mehr als 2 Jahre
In Betracht gezogene Alternativen:
The best PaaS
Kommentare: I've been using AWS for over 10 years and I don't remember having any problems, except for the ones I caused myself. It's extremely reliable, safe and affordable.
Vorteile:
Elastic Bean Stalk is a very simple and reliable platform as a service. You can configure various aspects of your application like deploy, autoscaling and database. Lambda is also an extremely useful resource for small service development without having to set up a complete framework for it.
Nachteile:
Some functions are hard to learn like IAM for example. Also, managing costs well can be a challenge as there are many options to choose from.