Was ist AgileEMR?
AgileEMR ist eine bewährte, umfassende Lösung für elektronische Gesundheitsakten, die von Physiotherapeuten für Physiotherapeuten entwickelt wurde. Das System wurde entwickelt, um eine konforme, genaue Dokumentation und Abrechnung, Ertragszyklusverwaltung, Patienteneinbindung, Pflegekoordination und Bevölkerungsgesundheitsverwaltung bereitzustellen. Genieße ein Abonnement auf Monatsbasis, transparente Preise und eine kostenlose 30-tägige Testversion.
Wer verwendet AgileEMR?
AgileEMR ist eine perfekte Lösung für Einzelpraxen, Praxen mit mehreren Standorten und kleine CAHs (Clinics and Hospitals), die alle Bedürfnisse von Physiotherapeuten erfüllt.
Wo kann AgileEMR bereitgestellt werden?
Cloud, SaaS, webbasiert, Mac (Desktop), Windows (Desktop), Chromebook (Desktop)
Über den Anbieter
AgileEMR
Telefon-Support
Chat
Erhältlich in diesen Ländern
Vereinigte Staaten
Über den Anbieter
AgileEMR
Telefon-Support
Chat
Erhältlich in diesen Ländern
Vereinigte Staaten
AgileEMR – Videos und Bilder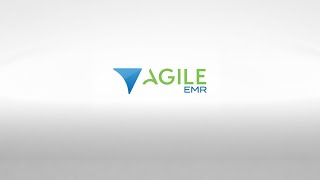 Kosten ähnlicher Produkte wie AgileEMR vergleichen
AgileEMR Funktionen
Aktivitäts-Dashboard
Alarmfunktion / Benachrichtigungen
Arzt-Management
Aufgabenmanagement
Behandlungsplanung
Berichterstattung / Analyse
Berichterstattung und Statistik
Code- & Gebühreneintrag
Compliance-Verfolgung
Dokumentenmanagement
Drittanbieter-Integration
EMR / EHR
Fall-Management
Fortschritt-Notizen
Für Physiotherapie
HIPAA konform
Medizinische Terminplanung
Mehrere Ärzte
Patienten-Terminplanung
Patientenakten-Aufzeichnungen
Patientenmanagement
Rechnungshistorie
Terminplanung
Terminverwaltung
Verwaltung von Patientenakten
Alternativen für AgileEMR
Bewertungen über AgileEMR
Leo
Director of Rehabilitation Services in USA
Krankenhausversorgung & Gesundheitswesen, 11-50 Mitarbeiter
Verwendete die Software für: Mehr als 2 Jahre
In Betracht gezogene Alternativen:
Love using AGILE RPM in our Outpatient Office
Kommentare: AGILEEMR has been a great EMR for our outpatient Rehabilitation department.
Vorteile:
Templates are Good use of time for Evaluation process and easy to add/remove things as you feel your evaluation goes. I've loved that it prompts us for progress notes, Plan of Cares and the reports help me to stay on top of productivity. When I have had issues, IT support has been a phone call away and quick to resolve any issues we are having.
Nachteile:
My speech language pathologists wished that they could have a little better input on their templates (feel that it is built more for PT than SLP)
Scott
Group Director in USA
Medizinische Praxis, 1.001-5.000 Mitarbeiter
Verwendete die Software für: Mehr als 2 Jahre
AgileEMR Review
Kommentare: Having been part of AgileEMR since it's inception, I have seen this product improve to what I think is one of the best products for clinicians, front office staff and managers/directors trying to run a successful practice. I have had several students over the years that have used AgileEMR and compared to some of the other "popular" EMR systems in the physical therapy, their feedback has been consistently positive and unanimously give AgileEMR a "five star" rating.
Vorteile:
As a group director, AgileEMR is great in that it allows me the ability to not only perform my daily tasks of electronic patient documentation, but it also gives me easy access to management reports (including facility stats, physician referral trends, therapist metrics and cancellation reports). The initial plan of care, progress notes and discharge summaries are all linked and pull data through to improve therapist efficiency. Really like the ability of EMR to calculate billled units based on commercial/federal payors which allows the therapist to just bill appropriately according to time. AgileEMR incorporates schedule management, integrated fax/scanning and financial options to allow a clinic or company the ability to successfully manage their practice with a single system. Finally, the customer support from the AgileEMR development team is exceptional. Their communication is great when new changes/enhancements are going to be rolled out. As a user on a daily basis, there have essentially been no periods of time when the system went down. Whenever we have had a problem, it has been related to the internet provider service interruption vs. AgileEMR.
Nachteile:
The only aspect of AgileEMR that is still a little "clunky" is the treatment log, however this is currently being re-developed by the AgileEMR development team and look forward to having this new enhancement as part of the SOAP note.
Verifizierter Rezensent
Quality Manager in USA
Verifizierter Nutzer auf LinkedIn
Krankenhausversorgung & Gesundheitswesen, 11-50 Mitarbeiter
Verwendete die Software für: Mehr als 2 Jahre
Not my first choice when it comes to EMR for solo practitioners!
Kommentare: Overall, the software is okay but there is a lot of improvements that can be made. It is definitely not as great as EPIC!
Vorteile:
Although this isn't my first choice, I feel like this program is very easy to get around on the program. I never had to constantly find backways into parts of the program when I had correct errors that clinicians would make. Also, it was nice to have the ability for clinicians to flag things that billing and quality could review.
Nachteile:
The biggest problem I had with this software is how slow the program runs. I feel like I was constantly waiting for the next page to load. I can't imagine what the clinicians that work with me thought of this program before we got rid of it. I feel like I was always having to re-type everything into the software because when I would try to auto-populate information, everything I did before the previous item gets erased.
Carlos
PTA-Clinic Manager in USA
Medizinische Praxis, 51-200 Mitarbeiter
Verwendete die Software für: Mehr als 2 Jahre
EFFICIENT AND USER FRIENDLY
Kommentare: You will not find a better a better software or customer support system for your clinic. Features are added periodically only adding to the effectiveness of this software.
Vorteile:
Having worked with multiple EMR platforms, Agile EMR is top notch and the total package. Other systems lack certain features/items that allow for an running an effective and productive clinic. Navigating Agile is such an ease, reducing the amount spent documenting. System allows for detailed information to be inputted in a organized fashion which makes it quick and easy to find. I really like how it has been integrated with Medbridge making it very easy to provide HEP's as well provide virtual therapy sessions. As a clinic manager its admin and reports features help me identify pertinent patient, therapist, and referral information/stats which help run a productive clinic. Response time from support team is quick and concise.
Nachteile:
I don't have any negative comments regarding this great program.
Jill
Physical therapist in USA
Gesundheit, Wellness & Fitness, 51-200 Mitarbeiter
Verwendete die Software für: Mehr als 2 Jahre
Agile EMR
Kommentare: Overall, my experience has been great with Agile EMR. I have been using the product for years and I have been impressed with how frequently it is updated, making it easier to use and a more efficient product.
Vorteile:
What I like most about the Agile EMR is how easy it was to learn to use the software and that the software prompts me if I need to write a progress note or if I need to add a modifier to my billing in order to be compliant with payer guidelines. It also allows me to choose between using a set template with preset drop down choices or there are options for being able to use a more lengthy narrative if I feel it necessary. The Agile EMR helps me be able to complete my medical records in a timely and comprehensive manner. It also helps me maintain good compliance with my records.
Nachteile:
I would like to see filled in information (such as billing units) be carried over/auto filled when I give this info in one area of medical record or to only be required to put information in one spot. It would also be nice if all information for one daily record could be seen at one time instead of clicking through multiple pages. For example, the daily note, treatment log, and billing sheet can be seen just be scrolling up and down, not on seperate tabs.