Was ist ClaimMaster?
ClaimMaster is a Microsoft Word tool for automated patent proofreading and analysis. Our software automates error-checking of patent documents, helping you to improve the quality of patent applications and USPTO correspondence, reduce legal risk, and avoid overhead needed for correcting mistakes. In addition, ClaimMaster includes powerful automation tools that streamline common patent drafting, form generation, and patent document downloading operations to save you time and improve bottom line.
Wer verwendet ClaimMaster?
Patent attorneys, agents, and support staff in law firms and corporations.
Wo kann ClaimMaster bereitgestellt werden?
Windows (Desktop), Windows (On-Premise)
Über den Anbieter
ClaimMaster Software
Telefon-Support
Chat
Erhältlich in diesen Ländern
Vereinigte Staaten
Über den Anbieter
ClaimMaster Software
Telefon-Support
Chat
Erhältlich in diesen Ländern
Vereinigte Staaten
ClaimMaster – Videos und Bilder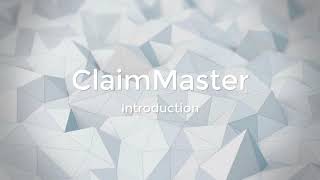 Kosten ähnlicher Produkte wie ClaimMaster vergleichen
Alternativen für ClaimMaster
Bewertungen über ClaimMaster
Sam
Managing Partner in USA
Anwaltskanzlei, 2-10 Mitarbeiter
Verwendete die Software für: Mehr als 2 Jahre
An indispensable tool
Kommentare: As noted, this is an indispensable tool in preparing applications and responses for us. There is little more I can add to that (or need to, honestly).
Vorteile:
Installation of this product is effortless. The product works quite well and is easy to use. Constantly being improved. Customer service is second-to-none - I wish all our IT projects were as well-supported and effective. I use this product constantly, and find that I can prepare applications and claims in a MUCH more efficient and affective manner when my process includes ClaimMaster. Further, not having to allow remote access to any of our documents is an absolute necessity. Its standalone nature is critical, as we have clients that forbid the use of any software that employs remote access and/or sending files over the Internet.
Nachteile:
The only complaint I can think of is that certain phrasings confuse the software. It may be possible to use natural language processing/machine learning to address this shortcoming, but again, it would need to be implemented as a standalone system, for our purposes.
Theodore
Patent Attorney in USA
Anwaltskanzlei, 11-50 Mitarbeiter
Verwendete die Software für: Mehr als 2 Jahre
ClaimMaster Review
Kommentare: Overall, my experience is positive. Claim Master is an important part of my quality assurance process. I will continue to use Claim Master.
Vorteile:
ClaimMaster does a good job at finding antecedent basis issues in the claims and the specification. I rely on ClaimMaster almost every day to make sure that my claims do not have 112(b) problems that can arise from missing antecedent basis issues. ClaimMaster is an important part of my patent preparation and prosecution practice. I do not believe a work product is complete unless I've checked it with ClaimMaster.
Nachteile:
ClaimMaster is sometimes wrong. Fortunately, it tends to have a lot more false positives than false negatives. (False positive = flags an antecedent basis issue, but it's not; false negative = fails to flag an antecedent basis issue that does exist.) False negatives are quite rare, but they can pop up when the claim terms get complex. False negatives often happen when an adjective is used in front of a claim term (particularly in the specification), or when the claim term gets particularly complex (e.g., more than 2-3 words long). However, I would rather that Claim Master overflag possible issues and let me double check and resolve them. If I had to choose, I would much rather deal with false positives than false negatives. It can sometimes take a while to work, particularly if I have a long application and I ask it to do a full check of the specification and figures. During this time I can't switch windows within Word to work on something else, and that is a bit frustrating.
Younghoon
Attorney in USA
Anwaltskanzlei, 11-50 Mitarbeiter
Verwendete die Software für: Mehr als 1 Jahr
good antecedent basis checker
Vorteile:
I like the good antecedent basis checker
Nachteile:
I don't like this program slowing down and crashing MS word
Anwaltskanzlei, 2-10 Mitarbeiter
Verwendete die Software für: Mehr als 2 Jahre
Essential Tool for Patent Prosecutor
Kommentare: Overall Claimmaster has provided itself to be an important tool for patent prosecution, especially claim review and IDS prepartion. There are many other helpful features.
Vorteile:
The product makes claim review and updating in amendments and the original application a much easier task. The product does a great job of catching antecedent basis and claim numbering type of mistakes to supplement the practitioner review. The IDS tool to fill out IDSs with the patent publications has been a big time saver for staff. There are numerous other helpful features, such as checking the specification for reference number consistency.
Nachteile:
Would be helpful to be able to add non-patent literatore to the IDS as part of the auto-fill feature. Would be great if there would be a way to manage cross referencing references in IDSs between related cases and autofill IDSs when references are added to one case.
Rechtsberatung, 51-200 Mitarbeiter
Verwendete die Software für: Mehr als 1 Jahr
It's now a necessary part of my process flow
Kommentare: Very positive. I've also used Patent Optimizer. It's hard to know which is better, but ClaimMaster was easier to just buy and use.
Vorteile:
This software saves me time. A lot of time. Claim drafting goes quicker because the software catches the dumb stuff that used to slip by. I catch the bigger stuff because my mind isn't fuzzed from constantly proofing for the dumb stuff. I Also use it during to review drafts and for finalizing to make sure element numbers are consistent etc.
Nachteile:
I use different computers in the home office and the regular office. The software is limited to one machine. Yuck. There may well be ways to handle these other annoyances - I haven't dug into the software configurations... I use the undocked review windows because the docked panes suck for work environment. I wish those undocked windows were resizable because there is some text that's impossible to read otherwise. I also wish I could inform the software regarding which phrases in a particular claim set should be treated as nouns.
Antwort von ClaimMaster Software
letztes Jahr
Richard, thank you for your review. We actually accommodate requests for installations on multiple machines for each licensed user (e.g., work + home), especially in the current situation where many people are still working from home: https://www.patentclaimmaster.com/blog/complimentary-claimmaster-installations-for-working-from-home/