Was ist Mesh Payments?
Meet Mesh, the all-in-one spend management platform that gives you total control and visibility into every transaction.
It automates time-consuming manual tasks, while streamlining your entire payments workflow, helping you better manage and optimize company payments - and saving you hours closing your books every month.
From travel to office supplies, vendor payments, and miscellaneous expenses, Mesh has you covered with easy spend solutions for your whole team.
Wer verwendet Mesh Payments?
Mesh empowers finance managers - from CFOs and heads of finance to controllers, accountants, and bookkeepers - with total insight and control over your corporate payments.
Wo kann Mesh Payments bereitgestellt werden?
Cloud, SaaS, webbasiert, Android (mobil), iPhone (mobil), iPad (mobil)
Über den Anbieter
Mesh Payments
Telefon-Support
24/7 Live-Support
Chat
Erhältlich in diesen Ländern
Vereinigte Staaten
Über den Anbieter
Mesh Payments
Telefon-Support
24/7 Live-Support
Chat
Erhältlich in diesen Ländern
Vereinigte Staaten
Mesh Payments – Videos und Bilder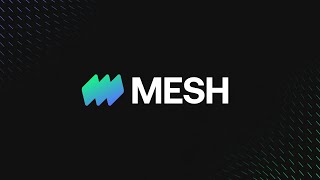 Kosten ähnlicher Produkte wie Mesh Payments vergleichen
Mesh Payments Funktionen
Abrechnung & Rechnungsstellung
Ausgabenanalyse
Belegmanagement
Beschaffungsmanagement
Erstattungs-Management
Firmenkarte
Genehmigungs-Workflow
Kontrolle des Genehmigungsprozesses
Kosten-Kontrolle
Kostenverfolgung
Lieferanten-Management
Upload mobiler Kaufbelege
Zeit & Kosten Verfolgung
Alternativen für Mesh Payments
Bewertungen über Mesh Payments
Maayan
Global Learning & Development Lead in Israel
Verifizierter Nutzer auf LinkedIn
Sicherheit & Untersuchungen, 201-500 Mitarbeiter
Verwendete die Software für: 1-5 Monate
Mesh is great :)
Kommentare: As a very fast growing company, it helps to have a solution that fits different people in different locations, that allows for maximum autonomy for the end user
Vorteile:
As a user, I liked that it was very intuitive and required minimal guidance from the finance team; it allowed me to make the purchase whenever I was ready to do it so all I needed was just to have the credit card details available; and, it saved us time internally as I didn't really need to wait for someone in the finance team to do this "for me"
Nachteile:
One thing to consider improvement - it could be nice, after registering, to already receive an email with a link to where I would later upload the receipt
Indira
Business Relationships Manager in USA
Non-Profit-Organisation Management, 11-50 Mitarbeiter
Verwendete die Software für: Mehr als 1 Jahr
Excellent
Kommentare: All my expectations were exceeded. We had to scramble to set up a high volume of transactions in a flash, with clear audit trails. Mesh stepped up and made it all possible, with a very high level of security.
Fantastic customer support.
All feedback is heard and considered, every time we voiced a need, Mesh responded and adapted quickly.
Vorteile:
Easy to implement . Super-fast to deploy. Secure transactions. User friendly. Level of customization.
Nachteile:
I would prefer Dashboard notifications instead of email notifications of attempted transactions made on expired/deactivated cards.
Nitzan
Director of Finance in Israel
Musik, 201-500 Mitarbeiter
Verwendete die Software für: 1-5 Monate
In Betracht gezogene Alternativen:
MESH payments - great infrastructures, a lot of place to grow
Vorteile:
- Price - User Experience - Ease of use
Nachteile:
- Priority integration - IT and Security - you can solve the entire subscription management challenges in growth companies - Sales process was deceiving, a few promises were not kept
Antwort von Mesh Payments
vor 9 Monaten
Thanks, Nitzan, we take all feedback very seriously. As a rapidly growing company, we're continuously making changes to improve and expand the capabilities of our platform. As you probably know, we just launched our new SaaS Insights and there are more exciting updates to come. Your dedicated CSM will contact you shortly and we will make sure to do our best to give you the best experience and level of service.
Netanel
Group Controller in Israel
Computer-Software, 51-200 Mitarbeiter
Verwendete die Software für: 6-12 Monate
Product at the highest levels- a game changer !!
Kommentare: Our c levels ask lots of questions regarding our credit card expenses. since we have Mesh, we can give accurate answers in a few minutes, in addition- our employees love the idea of ownership of a subscription and a credit card with a specific budget, make things more simple even to them. Since we use Mesh, we are no longer "blind" with regards to our credit card expenses!
Vorteile:
Mesh Helps us to organize our subscriptions in the most friendly way can be. Mesh is a very simple and useful software, that together with top class service and amazing people, we couldn't ask for more!
Nachteile:
Couldn't find one. amazing software with amazing service.
Nuphar
assistant controller in Israel
Computer-Software, 201-500 Mitarbeiter
Verwendete die Software für: 1-5 Monate
In Betracht gezogene Alternativen:
so glad we met :)
Vorteile:
Simplicity of the system and how it interfaces with the ERP system (NS)
Nachteile:
The fact that user info (login info) needs to be rewritten every time you log in