Was ist Teamcenter?
Produkt-Lebenszyklus-Management-Software, die Produktkenntnisse mit Prozessinnovation vereint.
Wer verwendet Teamcenter?
Nicht vom Anbieter bereitgestellt
Wo kann Teamcenter bereitgestellt werden?
Cloud, SaaS, webbasiert
Über den Anbieter
Siemens
1847 gegründet
Chat
Erhältlich in diesen Ländern
Vereinigte Staaten
Über den Anbieter
Siemens
1847 gegründet
Chat
Erhältlich in diesen Ländern
Vereinigte Staaten
Teamcenter – Videos und Bilder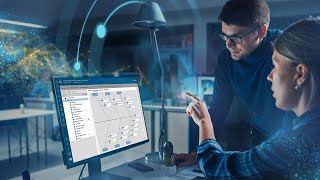 Kosten ähnlicher Produkte wie Teamcenter vergleichen
Teamcenter Funktionen
Auftragsmanagement
Inventarverwaltung
Material-Rechnung
Produktionsplanung
Projektmanagement
Alternativen für Teamcenter
Bewertungen über Teamcenter
Alexander H.
Engineering Software Developer in Deutschland
Luft- & Raumfahrt, 1.001-5.000 Mitarbeiter
Verwendete die Software für: Mehr als 1 Jahr
Worte können nicht beschreiben, wie viel Frust das Produkt bereitet
Kommentare: Siemens hat über Jahre Software dazugekauft, aber sie nie richtig integriert. "Teamcenter" ist aktuell eine Kollektion hunderter einzelner Tools. Es wird dem Kunden überlassen die einzelnen Tools richtig zu konfigurieren und zu verbinden.
P.S.: Laut Siemens geht das auch nicht besser - es sei schließlich "ein komplexes System".
Vorteile:
Rich Client + Web Client verfügbar Clients für Enduser sind hübsch
Nachteile:
Extrem unflexibel. Anpassungen benötigen ein "Model Deployment", was locker eine Stunde Downtime bedeutet. Sehr instabil, da das Fundament, auf dem die Software aufbaut, sehr marode ist. Es ist ein bunter Mix von Java Anwendungen, C++ DLLs und Perl Scripten. Zusammengenähnt durch .bat Files. Einer MENGE .bat files.
Özgür E.
Product Development Supervisor in Deutschland
Verifizierter Nutzer auf LinkedIn
Automotive, 10.000+ Mitarbeiter
Verwendete die Software für: Mehr als 2 Jahre
The best and wide software for 3D CAD model management; but not perfect
Kommentare: Teamcenter is a very good software with several capabilities lots of tools and being used most of the global companies e.g. Bosch, Ford, Siemens to manage the 3D data or simulation. It connects all the global footprints even from different continents. It is widely used by engineers and designers to keep, analyze and categorize the CAD in 3D. VisMockup is the most often used desktop tool to visualize the 3D models or data. There are some up and downs sure; but in overall I think it increases the efficiency at work. It is very easy to use even for beginner users. Some tools are hard to use or not accurate (e.g. measurement tool) but it's acceptable when you consider so many tools to work with...It is the best so far I've used in automotive industry for 12 years...However developers really need to work more on import/export features.
Vorteile:
I really like to use VisMockup for reviewing 3D CAD. It is very easy to use and has variety of tools for a viewer. Most of the tools such as sectioning, transformation, positioning or rotate/pan/movement works very well. So the navigation is very easy. Interface is easy and can be customized (however it may be hard sometimes to find the tool bars after you close them). Teamcenter client (web/browser based) also good to use. It allows a custom folder management for each user. BOM management is in a product tree logic, so you can easily access the data you're looking for, as it is well categorized. Revision control capability is very good.
Nachteile:
Including myself, generally users struggle with some tools, such as measurement. There are variety of measurement tools such as point, line or surface measurement. You need to pick carefully otherwise the result is not accurate. If you want to import .step files (or something different than .jt format) it can be really painful as it can take several minutes - or even it freezes. Exporting files with .step format can create some corrupted data. Another issue VisMockup can be really frustrating as it does not respond if you try to open big files.
Emel K.
PD Chassis Supervisor in Türkei
Verifizierter Nutzer auf LinkedIn
Automotive, 10.000+ Mitarbeiter
Verwendete die Software für: Mehr als 2 Jahre
A reliable tool for 3D model visualization
Kommentare: The biggest advantage of Teamcenter is that the tool is being used for most of the big global companies and their suppliers as well. This makes it priority choice. It is easy to use and helps engineers to do most of the job without interfering with complex tools such as Catia or Solidworks. There are some drawbacks for sure; but it gives advantage for CAD management work and helps companies create their complex CAD models and assemblies such as a vehicle model with all parts included. It is widely used can work with different CAD formats.
Vorteile:
Siemens Teamcenter or VisMockup is a great tool for reviewing 3D CAD models. I can say it is a user friendly software; so you can easily become en average level user even after no/limited training. There are several tools to manage the data: such as you can rotate, transform, get section cut, make measurement etc. Models can be exported as a single or assembly data and saved as a different 3D format as well. Navigating in the workspace is quite easy. You can use web based Teamcenter client through your browser and then visualize the downloaded data.
Nachteile:
Probably biggest issue is that web client performance while trying to download or similarly opening big files with VisMockup. Issue is that program may not respond for a while - at this point you should avoid any integration; and just need to wait. Otherwise it will stop working. There are lots of tools as mentioned; but some of them are difficult to find from the menu; so you need experience here. Another issue is having visualization issues when opening different formats than .jt. You may probably view the model with some surface problems in this case.
Serkan Y.
Product Development Engineer in Türkei
Verifizierter Nutzer auf LinkedIn
Automotive, 10.000+ Mitarbeiter
Verwendete die Software für: Mehr als 2 Jahre
Lightweight PLM and 3D Viewer
Kommentare: Teamcenter PLM is of the best software for wide range companies distributed all over the world and connects everybody on a platform. Visualization is a lightweight and simplest 3D viewer software which offers all essential tools for reviewers.
Vorteile:
I've been using Teamcenter PLM and Visualization softwares on automotive industry for many years. You can access to PLM over web-client or desktop application. It's quite easy to find any kind of data even from another server and review on Visualization tool which offers various features essential such as measuring, sectioning, comparison, transformation, adding motion data for dynamic envelope, etc. All these features can be learned by a short training. It also works in accordance with your needs of BOM (bill of material).
Nachteile:
Integration with Catia may not work properly. When you click to see a big data on Visualization software, there is no way to stop process which gets software stucks. You need to start from scretch for your session. There is not any section in option to switch your display mode from simple to ribbon design. You need to change it on Environmen Variables on Windows operating system.
Luiz henrique P.
Tools specialist in Brasilien
Verifizierter Nutzer auf LinkedIn
Automotive, 201-500 Mitarbeiter
Verwendete die Software für: Mehr als 2 Jahre
Safe and simple
Kommentare: Teamcenter made my life so easier, because before it was very common to lose a file, or its location. With Teamcenter everything is easy to find, to edit, and to find out the changes (reviews, log, who made the last modification, etc.).
Vorteile:
Teamcenter is so easy to work with. It has many useful tools for managing drawings, 3D models, NC-programs, used in engineering projects. The files are stored very securely. Everything is well integrated.
Nachteile:
When working as a DBA, sometimes it's difficult to delete some 3D models or drawings (I need to close the app and open again to solve the problem).