Was ist MasterControl Manufacturing Excellence?
Die Manufacturing-Excellence-Lösung von MasterControl bietet laut Hersteller die nächste Stufe der Fertigungseffizienz, indem sie die Lücke zwischen Leistung und Qualität mit digitalen Produktionsaufzeichnungen überbrückt, mit denen du vollständig papierlos arbeiten kannst. Fertigungshallen können sich keine Produktionsverzögerungen, Dokumentationsfehler und Doppelarbeit leisten, die bei papierbasierten oder hybriden Produktionsaufzeichnungen auftreten. Erfahre mehr darüber, wie MasterControl dir helfen kann, diese Lücke zu schließen und vollständig papierlos zu arbeiten.
Wer verwendet MasterControl Manufacturing Excellence?
Das Unternehmen bedient hauptsächlich Herstellungsunternehmen in der Biowissenschaftsbranche, die ihre Produktionsaufzeichnungen digitalisieren möchten, um Produktionsverzögerungen zu reduzieren und die Barriere mit Qualität auf effiziente Weise zu überwinden.
Wo kann MasterControl Manufacturing Excellence bereitgestellt werden?
Cloud, SaaS, webbasiert
Über den Anbieter
MasterControl
Ansässig in Salt Lake City, USA
1994 gegründet
Telefon-Support
24/7 Live-Support
Chat
Erhältlich in diesen Ländern
Vereinigte Staaten
MasterControl Manufacturing Excellence Kosten
Startpreis:
Nicht vom Anbieter bereitgestellt
MasterControl Manufacturing Excellence bietet keine Gratisversion.
Preismodelle
Über den Anbieter
MasterControl
Ansässig in Salt Lake City, USA
1994 gegründet
Telefon-Support
24/7 Live-Support
Chat
Erhältlich in diesen Ländern
Vereinigte Staaten
MasterControl Manufacturing Excellence – Videos und Bilder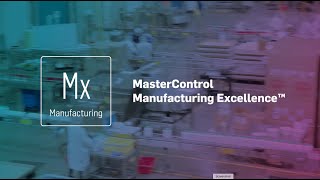 MasterControl Manufacturing Excellence Funktionen
Auftragsmanagement
Berichterstattung / Analyse
Dokumentenmanagement
Material-Rechnung
Planung von Materialanforderungen
Produktionsplanung
Qualitätsmanagement
Rückverfolgbarkeit
Supply-Chain-Management
Terminplanung
Veränderungsmanagement
Werkzeuge zur Zusammenarbeit
Alternativen für MasterControl Manufacturing Excellence
Bewertungen über MasterControl Manufacturing Excellence
Lillian
QA/RA Director in USA
Medizinische Geräte, 51-200 Mitarbeiter
Verwendete die Software für: Mehr als 2 Jahre
The 'Adobe' of eQMS: Extremely powerful functionality with a learning curve well worth the effort.
Kommentare: Increased productivity, compliance, visibility, and capability.
Vorteile:
1) One-stop shopping for Document Control, Training, CAPA, Complaints, Change Control, Supplier Management, Bill of Materials, etc. All processes are electronically linked, adding both ease and traceability to my interrelated QMS processes (I can launch a CAPA from my Complaint form!) (I can launch an Engineering Change Order from my CAPA form!) 2) Configuration can be as simple or as complex as you make it. The more complex configurations are more work up front, but bullet-proof the processes for the end-user so the processes pretty much drive themselves. 3) Makes audits so much easier to facilitate and eliminates the low-hanging fruit that is so easy for auditors to find; no missed signatures, no GDP issues, no data integrity concerns, etc. 4) Technical Support has my questions answered almost immediately whether I call directly or issue a web-ticket. More complex questions are escalated directly to the engineers who are also incredibly responsive. 5) My product feedback is solicited and responded to. MasterControl isn't an unreachable entity; they care what the end user has to say and are constantly soliciting feedback. 6) Form Builder! The eForm Builder and Process module are addictive. I can build an HTML for for any time-wasting paper-based process that I have. They go through the electronic workflow and can link to any other MasterControl module, form, etc.
Nachteile:
1) The cost is understandably high (it does the work of 2-3 people in my 80 person company) but it can be difficult to get management past the sticker shock when they're thinking of traditional plug-and-play software (and asking management to spend money on Quality is already tough). 2) As mentioned in the opening line, the learning curve is a bit steep. This is not a drag-and-drop, push-to-install software. You need a trained System Administrator to navigate not just how to do the basics, but how to really harness the full, powerful potential of the software. Buying the software, attending one intro courses and then calling it good is like buying an espresso machine only for the hot water. You need to learn what all the buttons do to make it a real, worth-while investment. Luckily MasterControl has an Online University with really helpful tutorials, plus a great online help menu. And Tech Support for everything else.
Thomas
Sr. Manager, DCHR in USA
Verwendete die Software für: Mehr als 2 Jahre
Amazingly Robust, Compliant and Easy to Use
Vorteile:
I've been the Administrator of this software at our company for over 10 years. We currently utilize the Documents, Process and Training modules along with a few HTML based eForms such as Change Control, Manufacturing logs, etc. The collaborative tool for reviewing and redlining documents has provided the necessary exposure and transparency to our organization on document reviews. In addition, we've kick it up in our training module by purchasing and utilizing UL Eduneerings Compliance modules which is SCORM compliant. Works great and eliminates the use of going outside of MasterControl to complete compliance training. Over the years, MasterControl has made significant improvements to provide more automated functions that reduce human error. We've taken advantage of those tools. The proof really is in front of regulatory agencies such as FDA, Notified Body, TGA, etc where every time I was audited for he functions I managed (Document Control, Training, Change Management, Records Control and HR), I was able to demonstrate controls and compliance over the entire Document, Training and Change Management systems. We've received high remarks from these agencies on system.
Nachteile:
Like any software, there are various issues, albeit out of the control of MasterControl at times. For instance, MasterControl may not behave the same in various versions of Internet Explorer. MasterControl is good to call out in their Hardware/Software Recommendations document what systems and software plays naughty and nice with their system (e.g. I.E, Java, Google Chrome, Adobe, Servers, etc). What's in their control that is not so great is the reporting tool. However, that should be addressed later this year.
Gen
Training Specialist in USA
Pharmazeutika, 201-500 Mitarbeiter
Verwendete die Software für: Mehr als 2 Jahre
Support services are excellent, but I feel I need to use them FAR too much
Vorteile:
Clean look, excellent customer service from the tech services groups, but their hands are tied far too much.
Nachteile:
SO MANY BUGS. And several times I have been told that the bugs will not be resolved because they are not high enough priority. Sales groups (who I was told to contact to push the issue) do not respond. I do not feel comfortable executing a new module when the training module essentially cannot be trusted to work with the document module
Antwort von MasterControl
vor 5 Jahren
Thank you for your feedback. We are always looking for ways to improve our product and processes and have been actively making improvements to our product development and quality assurance processes. We are confident that you will see a reduced number of defects in our latest and upcoming releases as well a reduction in time to resolution of the defects you do encounter. Your continued feedback is greatly appreciated and we look forward to your continued engagement with our Support and Services teams.
Joanne
Informatics Analyst in USA
Krankenhausversorgung & Gesundheitswesen, 5.001-10.000 Mitarbeiter
Verwendete die Software für: Mehr als 2 Jahre
Flexibility for all specialties with great modules for your regulatory needs.
Kommentare: Removed all SOP binders in our department. Staff training records also eliminated and are all in soft copy and easy to find. MasterControl makes documentation management easy. Regulatory agencies that review our sites are impressed with the system and ease in finding what they have requested.
Department supervisors were able to eliminate many lists reminding staff of document review dates, required reading and new information. Staff meeting minutes no longer left in a break room for staff to read and initial. MasterControl sends it out to appropriate staff and requests an electronic signature.
The internal report writer is easy to use and presents real time data in seconds.
Vorteile:
This application is installed at a university hospital with many diverse regulatory needs. From CLIA and CAP in Pathology and Clinical Laboratories to AABB and FACT in Bone Marrow Transplant programs. Documents, Training and Process modules are flexible enough to meet the diverse needs of each specialized department while allowing the departments to tailor the system to meet their workflow needs. All documents are available to the staff that need them in the most recent version wherever they need them. We utilized PC's, laptops, iPads and hyperlinks within departments Intranet sites. Completing all template fields allows for great automation and the elimination of lists of due dates, signature lists and manual training tracking.
Nachteile:
For staff that do not author/edit documents routinely it can be hard to know where to begin in the application. We upgrade every 2 years and the design can significantly change enough to confuse people.
Crystal
Quality Analyst in USA
Telekommunikation, 1.001-5.000 Mitarbeiter
Verwendete die Software für: Mehr als 2 Jahre
Possibilities are Endless!
Vorteile:
There are so many opportunities to use this software to help manage aspects of your business or quality system that would be impossible in a paper based or manual process. While the modules are defined and designed around a specific function, you have the flexibility to create custom configurations and shape the product to fit your needs. The customer support from the entire MasterControl group is amazing!The level of service is very high from everyone you interface with, the sales team, the install team, the front-line support team, etc. We also use the TAM support service in addition to front-line support and we have greatly benefited from building a relationship with our TAM and troubleshooting system issues. Overall, this investment will help support rapid growth in your business and help facilitate the creation and management of a truly robust quality organization.
Nachteile:
There is definitely a learning curve with this software for users, and with the size of our organization and the constant influx of new personnel the establishment of an ongoing support team is key to the success of the product. Some of the components are not the best out of the options available on the market, but bringing them all together in one package is what makes this product sustainable.