Was ist eftsure?
Eftsure is the new security standard for business payments. We help organisations securely pay their vendors by providing automated continuous control of outgoing payments. We provide them with the tools to prevent payment fraud, onboard new vendors and manage the accuracy of existing vendors' banking and compliance data.
Wer verwendet eftsure?
Eftsure helps finance and accounts payable teams with their internal controls to prevent fraud and loss due to cybercrime.
Wo kann eftsure bereitgestellt werden?
Cloud, SaaS, webbasiert
Erhältlich in diesen Ländern
Australien
eftsure Kosten
Startpreis:
Nicht vom Anbieter bereitgestellt
Ja, kostenloser Test verfügbar
eftsure bietet eine kostenlose Testversion.
Erhältlich in diesen Ländern
Australien
eftsure – Videos und Bilder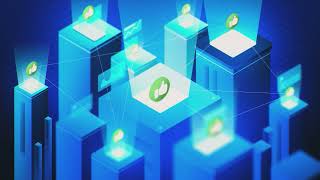 Kosten ähnlicher Produkte wie eftsure vergleichen
eftsure Funktionen
Aktivitätsüberwachung
Anomalieerkennung
Anpassbare Betrugsregeln
Compliance Management
Echtzeit-Warnungen
Einstellungen (Personalbeschaffung)
Genehmigung finanzieller Transaktionen
Kontrolle des Genehmigungsprozesses
Kundenkonten
Lieferanten-Management
Lieferantenstammdaten-Verwaltung
Lieferantenzahlung
Prävention von Zahlungsbetrug
Risikoanalyse
Self-Service Portal
Zugangsmanagement
Pauline J.
Group Operating Systems Administrator in Australien
Versicherung, 1.001-5.000 Mitarbeiter
Verwendete die Software für: 6-12 Monate
Great Product once customized for our specific use and implemented
Kommentare: Experience was a positive one - the EFTsure staff were helpful and readily available when needed. We did struggle in understand the process EFTsure uses with their offshore staff as the EFTsure model did not ideally suit the suppliers we deal with. We are mainly paying trust money on behalf of clients and there are timing obligations on us to make sure payments are made - this affects our relationship with these suppliers. These suppliers are often large companies where staff within them with the authority to validate a bank account are not the people we deal with on a day to day basis. We had to make a few adjustments to the communication method and contacts but once this was worked through the whole validation process works well. We are happy that the large amounts of money being transferred are not landing in only verified bank accounts.
Vorteile:
Everyone seems to be able to use this product with little to no problems
Nachteile:
The manner in which the accounts are verified i this day and age of a lot of scammers - emails with links to verify the account details within the EFTsure data base made many suppliers jumpy. We had to redesign the introductory email and tightly control the communication with our suppliers.
Samantha G.
Office Coordinator in Australien
Bau, 51-200 Mitarbeiter
Verwendete die Software für: 6-12 Monate
Client experience
Kommentare: Support are extremely helpful and prompt. This has streamlined our process dramatically plus having up to date info on a vendor's status is brilliant. Very positive experience
Vorteile:
We have grown a lot as a company and being able to delegate the phone call verification and onboarding form completion process has been a massive time saver.
Nachteile:
I wish it required bank accounts to be linked to ABN/ACN. Whether that be bank account name or proving some sort of link between accounts. I also wish it could confirm that the bank account provided is open and correctly linked, as at the moment it is confirming that the details provided in the onboarding match the details confirmed over the phone. We are very strict with what we will accept from an onboarding.
Cherrin C.
Accountant in Australien
Non-Profit-Organisation Management, 201-500 Mitarbeiter
Verwendete die Software für: 1-5 Monate
One month review
Kommentare: Our consultant [SENSITIVE CONTENT] was very patient and guided us through the set up process
Vorteile:
Provides extra layers of security in terms of suppliers on-boarding and payment process
Nachteile:
As we used this product for just over a month. We will be be able to give me feedback in the future
Christina C.
Procurement Officer in Australien
Fundraising, 1.001-5.000 Mitarbeiter
Verwendete die Software für: Mehr als 2 Jahre
Pros & Cons of EFTSure
Kommentare: The Support & Verifications Teams are very friendly and work very closely together. I always get very quick and helpful responses from both teams whenever I need help or when I put in a request/query. Really love interacting with both the Teams. Very efficient and friendly services rendered and I'm very pleased with it.
Vorteile:
The product is easy to use from my perspective - and the verification process is trustworthy and meets our organisation compliances. I like the recent added feature: the Status for pending 'Change Request' onboardings showing as 'Change Request Pending' as opposed to 'Onboarding Pending'. This actually helps me to identify quickly which ones are the new supplier onboardings as opposed to those that are just change request.
Nachteile:
This is a feedback from our suppliers as I don't have access to the backend of the portal. They find that the portal is not too user-friendly and at times, they are not sure on how to navigate through the whole process of filling in the various sections of the onboarding form. May I suggest providing more "Help" tips in each section to assist those who are not so computer-savvy.
Michael T.
COO in Australien
Buchhaltung, 51-200 Mitarbeiter
Verwendete die Software für: Mehr als 2 Jahre
Easy to use protection when making payments
Kommentare: Has been an excellent and vital addition to our protection when making supplier payments.
Vorteile:
Ease with which the EFTSure extension appears in the NAB banking platform when approving payments, indicating any that have not previously been verified in the EFTSure database
Nachteile:
Errors such as 'Inactive payee' have been difficult to understand