Was ist Freight Club?
Freight Club lets you quote, book, ship & manage on one easy-to-use platform - enabling shipment tracking, automatic BoL (bill of lading) generation, real-time shopping cart quotes & more. We help you match every product to optimal carriers to prevent damages and overage fees. You'll also gain access to enterprise rates with no minimum volume requirement - and Freight Club is offsetting 100% of CO2 emissions at no extra cost to you.
Wer verwendet Freight Club?
eCommerce retailers, furniture retailers, manufacturers, 3PLs, dropshipping companies, retail stores, supply chain & logistics businesses, and others looking to manage end-to-end shipping processes.
Wo kann Freight Club bereitgestellt werden?
Cloud, SaaS, webbasiert
Über den Anbieter
Freight Club
Telefon-Support
Erhältlich in diesen Ländern
Kanada, Vereinigte Staaten
Über den Anbieter
Freight Club
Telefon-Support
Erhältlich in diesen Ländern
Kanada, Vereinigte Staaten
Freight Club – Videos und Bilder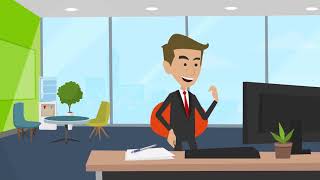 Kosten ähnlicher Produkte wie Freight Club vergleichen
Freight Club Funktionen
3PL-Management
Abrechnung & Rechnungsstellung
Aktivitäts-Dashboard
Angebote / Schätzungen
Auftragserfassung
Auftragsmanagement
Auftragsverfolgung
Berichterstattung / Analyse
Dokumentenmanagement
E-Commerce-Management
Import- / Export-Management
Lieferanten-Management
Lieferpreisberechnung
Raten-Management
Sendungsverfolgung
Transportmanagement
Versand auf dem Landweg
Versand-Management
Versandetiketten
Versandmanagement
Alternativen für Freight Club
Bewertungen über Freight Club
Kyle
Logistics Supervisor in USA
Möbel, 11-50 Mitarbeiter
Verwendete die Software für: Mehr als 2 Jahre
In Betracht gezogene Alternativen:
Excellent Shipping Tool
Kommentare: Freight Club has an excellent team of people that are constantly trying to help us with escalated issues and improve their own platform. Very easy to work with and we enjoy our business relationship with them.
Vorteile:
API integration to our own internal system is invaluable to our team. The ability to generate BOL's and shipping labels so smoothy is incredibly helpful.
Nachteile:
Lack of ability to supply a ground shipping label. Claims can sometimes be denied for carrier liability that we disagree with, however this is the nature of freight shipments.
Einzelhandel, Selbstständig
Verwendete die Software für: Mehr als 2 Jahre
A Must Have for Shopify Stores
Kommentare: This makes it so easy to get a freight quote without needing to cal a shipping broker. Although I have not used it lately, I will check it more often.
Vorteile:
The software integrates easily with your orders on Shopify. The dashboard is easy to navigate with managing orders, creating bills of lading, tracking and claims. Creating a Quick freight quote is easy to understand and create your shipment for LTL heavy shipments.
Nachteile:
Sometimes prices were higher than other shipping broker
Groߟhandel, 2-10 Mitarbeiter
Verwendete die Software für: Kostenlose Testversion
Don't trust their information !
Kommentare: Terrible experience!
Vorteile:
Terrible follow up, not trustworthy, do not use them if you can help it. Terrible customer service and execution
Nachteile:
Not reliable at all, will never use them again.
Möbel, Selbstständig
Verwendete die Software für: 1-5 Monate
Goods and bads
Vorteile:
Integration with Shopify saves me a lot of time entering addresses. Quotes are easy to review. Responsive customer service and account rep.
Nachteile:
The ability to change, or at least request a change to, a shipping date. Better palletized shipping rates
Reuben
Marketing Director in Kanada
Baumaterial, 2-10 Mitarbeiter
Verwendete die Software für: 6-12 Monate
Fantastic app for heavy-weight shipping business
Kommentare: Our manager, [SENSITIVE CONTENT HIDDEN], has been absolutely great to deal with. He is available on the phone and also very helpful when we have issues or need support. We're very used to large freight companies being very impersonal and hard to reach. Not to mention having to wait through lengthy call cues only to be connect with someone who doesn't know how to help you and then accidentally disconnects you after being on hold for 45 minutes. FreightClub has been a refreshing replacement for this kind of headache. As mentioned above, the app setup is a bit complicated, but once things are up and running, it's generally quite smooth. Unfortunately, there seems to have been a large rate jump with our particular shipment types lately which unfortunately has made booking shipments through freightclub impossible for us. We are hoping this is just a bug and can be resolved soon so we can bring our shipping business back to freightclub.
Vorteile:
We ship solid hardwood flooring using freight club and sell through our e-commerce store. There were no other apps that we configurable to provide live shipping rates at checkout for our palletized products. With a little tweaking, we've managed to get accurate rates into our checkout process so customers no longer have to request a quote first. We are also able to book shipments with ease through the app portal. In 5 years of working in heavy-weight logistics, this is by far the easiest shipment booking system I have seen. It's fast and straightforward - just like it should be in 2021!
Nachteile:
Shopify integration seems very buggy inside the app. There is a section where I can "import shopify orders", but it never seems to be able to import any orders at all. Furthermore, adding products to the system is quite cumbersome. A bulk editor feature for products would make the process much easier as exporting and importing excel spreadsheets is clunky. Integrating with shopify is also not very intuitive. My FC manager, [SENSITIVE CONTENT HIDDEN], was very helpful which made this process manageable, but without him, I think there would have been many more hours wasted. Having to setup shipping zones and manually add products to them inside shopify, only have to go add all the products inside Freight Club too makes for a complex workflow that is hard to get other staff up to speed on when adding new product lines to our store.