Was ist Run The World?
Run The World is a virtual events platform for interactive online experiences that build social relationships and communities. The company helps organizers create engaging and enjoyable conferences, networking events, and social gatherings utilizing innovative ways to engage event attendees. Backed by Andreessen Horowitz, Founders Fund, Will Smith, and Kevin Hart, attendees worldwide have participated in over 15,000 events on Run The World.
Wer verwendet Run The World?
Conferences, social events, interactive webinars
Wo kann Run The World bereitgestellt werden?
Cloud, SaaS, webbasiert, Mac (Desktop), Windows (Desktop), Linux (Desktop), Chromebook (Desktop), iPhone (mobil), iPad (mobil)
Erhältlich in diesen Ländern
Vereinigte Staaten
Erhältlich in diesen Ländern
Vereinigte Staaten
Run The World – Videos und Bilder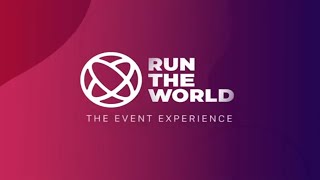 Kosten ähnlicher Produkte wie Run The World vergleichen
Run The World Funktionen
Befragungs-/Umfragemanagement
Berichterstattung / Analyse
Echtzeit-Chat
Kundenspezifisches Branding
Lead-Generierung
Live-Streaming
Online-Anmeldung
Teilnehmer-Management
Alternativen für Run The World
Bewertungen über Run The World
Jordan
Co-Founder in USA
Verifizierter Nutzer auf LinkedIn
Computer-Software, 11-50 Mitarbeiter
Verwendete die Software für: 1-5 Monate
Awesome for group meetings
Kommentare: Overall, I'm extremely impressed with RTW, and plan to use it for years to come.
Vorteile:
Very impressed with this software. I was using Airmeet, which is great as well, but wasn't perfect. I needed to find something that was flawless for my atendees, and I felt Run the World met those expectations slightly better than Airmeet.
Nachteile:
I've heard they blast my attendees with marketing emails. I'd love to be able to at least throttle that down a bit. But overall, very impressed with the user experience.
Judie
VP Marketing in USA
Non-Profit-Organisation Management, 2-10 Mitarbeiter
Verwendete die Software für: 1-5 Monate
In Betracht gezogene Alternativen:
Solid Virtual Event Platform with Room to Grow
Kommentare: Generally a good experience with RTW in spite of the various issues. I'm pretty sure they have solved some of these problems. The customer support was helpful, however there were certain product limitations that could not be overcome.
Vorteile:
RTW was an affordable virtual event platform that allowed for added fun features. The learning curve was low, and customer service was responsive and somewhat helpful. One of the best features is the Groupfie.
Nachteile:
RTW could make it easier to add video content to an event especially short (1-3mins). The only option we had was to upload videos to YouTube and screen share from a link. This was cumbersome, even with a dedicated tech producer. It's much more streamlined to upload the videos to RTW and simply click to play. Another feature we used was the 1:1 networking. This was fun, but ideally the match ups would be between our team members and our guests. There was no way to filter who met who, consequently I was matched with other members of my team, vs. potential customers. We also had multiple hosts, and switching between various combinations of hosts and guests could be more streamlined. I would say StreamYard had this down (as well as the video sharing). Grab the mic feature did not always work, and this was likely due to user browser choice and/or internet issues.
Roxana
Head of Marketing in Rumänien
Marketing & Werbung, 11-50 Mitarbeiter
Verwendete die Software für: 6-12 Monate
Love the tool for our events!
Kommentare: Very positive experience, the support team is great too.
Vorteile:
I love how beautiful the event landing pages are.
Nachteile:
Maybe have more flexibility with emailing participants.
Diana
Education Policy Director in USA
Non-Profit-Organisation Management, 51-200 Mitarbeiter
Verwendete die Software für: 6-12 Monate
In Betracht gezogene Alternativen:
Feedback for Run the World
Kommentare: As mentioned, our organizations was using the platform for specific events. I would have liked to use it more often, but the formatting just did not fit our needs. I appreciated the support team very much, they have always been there to help with any questions and were very patience with needs.
Vorteile:
I loved the different social interactions available. I liked the event page that gets created once you complete your event. I liked that recordings are available for the team after the event. The app connections you can have as people sign up for the platform. It is visually pleasing and highlights the speakers effectively.
Nachteile:
The sign up process for attendees is not intuitive and it is confusing once people "RSVP'ed" for the event. The constant emails send reminders but it is not clear for attendees that they have to complete an account. As for speakers, the process to get them on the platform is also very confusing, we had to walk each speaker step by step to ensure that they knew how to sign up and enter the event. I also wish there was opportunities for subtitles to be added as speakers are presenting for accessibility purposes. The "booth" format is also difficult to implement because you need to attach a "sponsor" but you can't just make a speaker lead that room. Overall, the platform is great, but more details and support that walks people step by step will be helpful. I also wish the materials were available in other languages. We did not use the platform every month, instead we used it for bigger events, so I do think the more people use it the more intuitive it will become.
Verifizierter Rezensent
Director in Malaysia
Verifizierter Nutzer auf LinkedIn
Computer- & Netzwerksicherheit, 2-10 Mitarbeiter
Verwendete die Software für: Mehr als 1 Jahr
In Betracht gezogene Alternativen:
RTW is great for virtual event platform
Vorteile:
Run The World allows us to run monthly virtual event with small team only.
Nachteile:
I wish Run The World has better support for mobile access.