Was ist eWebinar?
eWebinar ist eine automatisierte Webinar-Lösung, die vorab aufgezeichnete Videos mit Live-Chat und Echtzeitinteraktionen kombiniert, um den Teilnehmenden ein ansprechendes Erlebnis zu bieten. Die Lösung bewahren Menschen davor, die gleiche Präsentation immer und immer wieder zu machen. eWebinar verwandelt jedes Video in ein interaktives, automatisiertes Webinar.
Wer verwendet eWebinar?
Kundenerfolgs-, Vertriebs- und Marketingteams von SaaS-Unternehmen. Online-Pädagogen, Kurserstellende. 1–200 Mitarbeiter. KMU (kleine und mittlere Unternehmen).
eWebinar – Details
eWebinar Labs
eWebinar – Details
eWebinar Labs
eWebinar – Videos und Bilder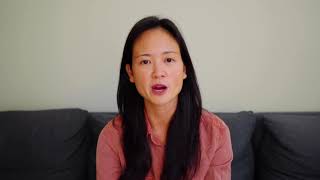 Kosten ähnlicher Produkte wie eWebinar vergleichen
Startpreis
49,00 $/Monat
78,00 $/Monat
499,00 $/Jahr
24,00 $/Monat
eWebinar – Bereitstellung und Support
Funktionen von eWebinar
API
Aktivitäts-Dashboard
Alarmfunktion / Benachrichtigungen
Angebot in sozialen Medien
Anpassbare Vorlagen
Anrufaufzeichnung
Aufzeichnung bei Bedarf
Befragungs-/Umfragemanagement
Benutzer-Management
Berichterstattung / Analyse
Berichterstattung und Statistik
Bildschirm teilen
CRM
Chat / Messaging
Content-Management
Dateitransfer
Dokumentenspeicher
Drittanbieter-Integration
E-Mail Erinnerungen
Echtzeit-Daten
Elektronische Abstimmung
Engagement-Tracking
Erinnerungen
Eventplanung
Filesharing
Kalenderverwaltung
Konferenzschaltungen
Kontaktmanagement
Kundenspezifisches Branding
Live-Chat
Meeting-Management
Mobiler Zugriff
Multi-Hosts
Präsentations-Streaming
Q&A Management
Registrierungs-Management
Social-Media-Integration
Terminplanung
Umfragen & Feedback
Umfragen/Abstimmungen
Veranstaltungsmanagement
Video-Management
Video-Streaming
Video-Unterstützung
Videoanruf-Aufzeichnung
Videokonferenzen
Vorlagen-Management
Webinars bei Bedarf
Wechselseitige Audio & Video
Whiteboard
Durchschnittliche Bewertung
Preis-Leistungs-Verhältnis
---
Nutzerbewertungen nach Bewertung
---
Nutzerbewertungen nach Unternehmensgröße (Angestellte)
<50
51-200
201-1.000
>1.001
Aaron K.
SaaS Onboarding Specialist in USA
Verifizierter Nutzer auf LinkedIn
Marketing & Werbung, 2-10 Mitarbeiter
Verwendete die Software für: 1-5 Monate
In Betracht gezogene Alternativen:
A must have for anyone who wants to automate customer success, sales, onboarding
Kommentare: I give a lot of workshops for my business and haven't been happy with the other "automated webinar" solutions out there because they are all hard to setup, clunky and don't look very professional. So I end up doing live ones OR sending a recording which isn't nearly as good as a live workshop. eWebinar lets me create workshops that engage viewers, lets me interact with them live (I can interact with dozens of viewers at the same time through chat) and let's me scale my sales process infinitely. There are so many users beyond just automating workshops, like onboarding calls, trainings, demos, interviews with experts, customer success. I honestly think this is going to be the next big change that will disrupt the sales and customer success industry.
Vorteile:
SO easy to setup. I had my first on-demand workshop set up in 10 minutes. The engagement features are awesome. I can chat live with people on the workshop and engage them with popups, cards, polls, etc. The product is rock solid too. Worked flawlessly out of the box. The customer-facing interface is polished, professional and something I'm proud to send to users and customers.
Nachteile:
- Would love to have a mobile app to be able to interact live with viewers, but I think that's something they're working on. Other than that I can't find anything now that I don't like about the tool.
Antwort von eWebinar Labs
vor 9 Monaten
Thank you, Aaron! Never gets old to hear from a happy customer. Looking forward to growing your business with you!
Emily M.
Product Trainer in USA
Immobilien, 11-50 Mitarbeiter
Verwendete die Software für: 1-5 Monate
Easy to Use, and a HUGE Time Saver!
Kommentare: Overall my experience has been great! eWebinar is so easy to use, and it has been an enormous time saver. Implementation was also incredibly easy, and it really only took one short training session to get the hang of it. Within my office I have then taught several other people how to use, and create webinars through the platform. As a national company, this has also been extremely helpful in increasing the attendance numbers for all of our webinars as these are now offered via the replay option, as well as in each member's time zone.
Vorteile:
I'm a big fan of this program! This really allows me to save time by automating webinars, while also increasing availability. We are a national company, and previously we were running webinars once a day at a set time. This allows us to increase our reach by providing webinars at a variety of times including our members own time zone. I love the fact that even though these are automated webinars, you can still interact with those who are attending via the chat, and the use of interactions has been extremely beneficial. These help to highlight important things within the webinar, and also keeps our members engaged throughout the webinar.
Nachteile:
I have found that any time a feature is missing or I've thought of something that might be beneficial the eWebinar team has been really great about looking into the requested improvements. One thing that I would love to have added in is an engagement tracker. On other platforms that I've used in the past it actually tracks whether or not the user is paying attention to the screen the webinar is running on. For example if they are on a second screen doing other work, the webinar would note that. Having something like that would be really useful to add in so that it's easier for us to go back to the member who may not have been paying attention and request that they re-take any required webinars.
Antwort von eWebinar Labs
vor 9 Monaten
Thank you, Emily! Love hearing from happy customers like you and looking forward to growing alongside you guys :)
Joe R.
Chief Creative Officer in USA
Immobilien, 51-200 Mitarbeiter
Verwendete die Software für: 6-12 Monate
Great tool for real estate agents onboarding and training
Kommentare: Great. Love this software and would recommend it to my peers. It's really easy to use, and if you put the time into it you can really drive engagement with your people.
Vorteile:
My favorite tool is the ability to create what they call "interactions" — a set of prompts that come through the chat section of the webinar that make it feel live and interactive. The interactions keep the audience engaged throughout the webinar, so they're not just watching a static video. I put in polls, questions, tips, and downloads, all of which give my agents something to do while they're watching. The chat system allows viewers to submit questions and I can respond at my own time, within a reasonable timeframe and that makes my team feel heard, which is important. I also love that I can make one great presentation that is "perfect" and make it an evergreen webinar that agents can join basically on demand, including nights and weekends when they're away from distractions. This is really important in our industry, when "compliance" training is always a lower priority than active clients or sales training. And having a recurring training schedule means every agent can get the information they want at their time.
Nachteile:
I wish I had more time to create more videos for this! Creating the interactions is easy, but getting a perfect video presentation is hard.
Val Q.
Support Manager in USA
Computer-Software, 51-200 Mitarbeiter
Verwendete die Software für: 6-12 Monate
Awesome time saving automated webinar tool!
Kommentare: Overall, this has saved my team SO much time! Everything is automated, it's been so easy to set up and the support team has been super helpful. I'm excited to see what's to come for eWebinar and we'll always be your biggest fan!
Vorteile:
eWebinar has been an awesome tool in our tech stack. I love how much time it saves the team. Everything is so easy to set up, the instructions are super clear and it's all laid out really well. We've gotten so many compliments on our webinars and customers are loving the custom options you can add into the webinar, such as a poll! The webinar sign up page also looks fantastic and super professional. Loving this tool so far and can't wait to further explore!
Nachteile:
I can't think of anything that's really a con.. they've really covered almost everything I wish I had in other tools!
Thomas p. F.
Director of Sales in USA
Verifizierter Nutzer auf LinkedIn
Computer-Software, 11-50 Mitarbeiter
Verwendete die Software für: 6-12 Monate
eWebinar to the rescue
Vorteile:
With traditional webinars, we were averaging 40-50% attendance. Since we have implemented eWebinar our average attendance rates hover between 80-90%, we have even seen weeks of 100%. This tool gives potential customers the ability to pick when THEY want to watch or attend an on-demand showing instead of fitting into our set schedule that may or may not work for them. We are able to reach more prospects with better information and interactivity than in the past. The sales team very quickly adopted eWebinar and changed their outreach to invite leads to eWebinars reaching a broader audience and giving them time to focus on high-interest prospects first.
Nachteile:
We are currently using the Slack integration and it is working very well, our first choice would have been Intercom but if it was not a deal-breaker by any means.