Was ist Facebook for Business?
Social-Media-Marketing-Lösung, mit der Unternehmen personalisierte Marketingpläne basierend auf der Zielgruppe und dem Budget erstellen können.
Facebook for Business – Details
Facebook
2004 gegründet
Facebook for Business – Details
Facebook
2004 gegründet
Facebook for Business – Videos und Bilder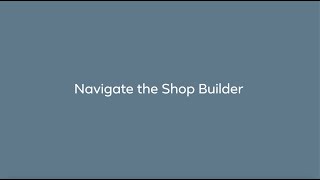 Kosten ähnlicher Produkte wie Facebook for Business vergleichen
Startpreis
N/A
N/A
N/A
N/A
Facebook for Business – Bereitstellung und Support
Kundenbetreuung
FAQ/Forum
Wissensdatenbank
Einsatz
Cloud, SaaS, webbasiert
Mac (Desktop)
Android (mobil)
Funktionen von Facebook for Business
AB-Tests
API
Aktivitäts-Dashboard
Aktivitäts-Verfolgung
Angebot in sozialen Medien
Anpassbare Berichte
Anpassbare Vorlagen
Automatisierte Terminplanung
Automatisiertes Veröffentlichen
Berichterstattung / Analyse
Berichterstattung und Statistik
Bildbibliothek
Content-Management
Daten-Import / -Export
Datenvisualisierung
Drag-and-Drop
Drittanbieter-Integration
E-Mail Marketing
Echtzeit-Analytik
Echtzeit-Daten
Engagement-Tracking
Etikettierung
Filtern nach Keyword
Inhalt-Bibliothek
Kalenderverwaltung
Kampagnen-Segmentation
Kampagnenanalysen
Kampagnenmanagement
Kampagnenplanung
Kampagnenplanung
Klick-Tracking
Kommentare / Notizen
Kontaktmanagement
Konversion-Tracking
Kundensegmentierung
Kundenspezifisches Branding
Leistungskennzahlen
Mehrere Kampagnen
Multichannel-Management
Multichannel-Marketing
Nachterminierung
Social Media-Überwachung
Social Performance Management
Social-Media-Integration
Soziale Werbung
Trend-Analysen
Verwaltung mehrerer Konten
Visuelle Analytik
Workflow-Management
Überwachung
@mentions
API
Aktivitäts-/Newsfeeds
Aktivitäts-Dashboard
Aktivitäts-Verfolgung
Alarmfunktion / Benachrichtigungen
Angebot in sozialen Medien
Anpassbare Felder
Anpassbare Vorlagen
Aufgabenmanagement
Benutzer-Management
Berichterstattung und Statistik
Blogs
Chat / Messaging
Content-Management
Datei-Verwaltung
Daten-Import / -Export
Datensicherheit
Dokumentenmanagement
Dokumentenspeicher
Drag-and-Drop
Drittanbieter-Integration
E-Mail-Management
Echtzeit-Aktualisierungen
Echtzeit-Benachrichtigungen
Echtzeit-Chat
Einmalige Anmeldung
Engagement-Tracking
Etikettierung
Filtern
Forum / Diskussionsforum
Gruppenmanagement
Kalenderverwaltung
Kommentare / Notizen
Kontakt-Datenbank
Kundenspezifisches Branding
Live-Chat
Medienbibliothek
Mobiler Zugriff
Nutzerprofile
Online-Foren
Personalisierung
Rollen-basierte Genehmigung
Social-Media-Integration
Veranstaltungskalender
Veranstaltungsmanagement
Werbemanagement
Wissensbasis-Management
Zugriffskontrollen / Berechtigungen
Überwachung
Shahriyar K.
Student in Pakistan
Verifizierter Nutzer auf LinkedIn
Bildungsmanagement, 501-1.000 Mitarbeiter
Verwendete die Software für: Mehr als 2 Jahre
Facebook..
Kommentare: I love Facebook for the fact that it enabled me to get back in touch with a lot of friends about whom I had not contact information. It also enables me to get to get updates about my friends and family.
Vorteile:
Facebook is one of the top in social networking apps, infact it shaped the current social media world. With it you can share text, pictures and videos in your posts. Along with posts users can also share temporary stories that delets after a day by itself. It has a very smart search and scanning algorithm due to which it gives you very precise suggestions about people you may know. It can also identify people (most of the times) in a photo that are not already tagged in it. Apart from social communications it is also widely used for marketing by businesses. It has a dedicated messenger app through which you can not only send texts and make audio/video calls but also send files to other contacts.
Nachteile:
As facebook is the biggest social networking software, it is flooded with a lot of irrelevant posts including political propagandas, religious and ethnic hate and false news and information, which is something that Facebook administration needs to step up its efforts to mitigate by apply filters and effectively banning involved users.
Calvin Y.
Project Manager in Ghana
Tiefbau, 51-200 Mitarbeiter
Verwendete die Software für: Mehr als 2 Jahre
In Betracht gezogene Alternativen:
Easy to build or join business communities
Kommentare: Facebook helped us achieve significant visibility for our business. It was so so easy to get personal friends and associates help in promoting the business pages and campaigns. The groups are also very useful for growing community and feeling a sense of belonging.
Vorteile:
Facebook was very good at helping me find communities and resources that were useful for growing my business. The campaign insights were also very helpful in understanding my target demographics much more.
Nachteile:
The results from my ad campaigns were quite inconsistent. On one ocassion, it would result in great reach and leads, and the next time half as much.
Siyabonga S.
self employed in Südafrika
Computer-Software, Selbstständig
Verwendete die Software für: Mehr als 2 Jahre
In Betracht gezogene Alternativen:
A popular social media
Kommentare: I used it since 2011 and I experienced very well on Facebook in terms of it's chnges on the app when it comes to communication and more on marketing and it's very good overall for myself
Vorteile:
What is like about it is the way in which you use it to multi tasks on marketing by promoting products and many more most users who are using it are the celebrities , business men and women and also players and many more and you also interact each other by connecting each other's profiles for chatting and more it is also good since you can able to connect other apps in one app for multi chatting
Nachteile:
Security risks it sometimes concerned on most users since they get easily hacked and causes most legal trouble in most victims so the security features must be improved to protect all users against malicious attacks and hackers
Hiran T.
Mechanical Engineer in Indien
Verifizierter Nutzer auf LinkedIn
Öl & Energie, 10.000+ Mitarbeiter
Verwendete die Software für: Mehr als 2 Jahre
This social media platform has global reach-out with fair policies and bad support.
Kommentare: In the initial day's Facebook posts and contents were healthy and prosperous, But nowadays it is filled with politics, racism, abuse and these are a sign of unhealthy social platform. Facebook need to do something to maintain its standard.
Vorteile:
The platform is available in web and mobile version. The live steam of the gameplay is available. The live stream is a quick response within a few seconds. Find friends option based on an area filter help us to find a particular user easily. Edit profile option able the user to display the profile details and pictures as per the user wish. The user is allowed to share the post with public, friends or the only user can view. The user can tag their known persons in the post with tagging of the location. The user can react to the posts with an emoji reaction. The user can create a group and can join other groups according to public or private. The platform is also available in a lite version which consumes fewer internet data.
Nachteile:
Help and support don't make any sense in resolving issues they won't listen to the user problem. Can find lots of fakes user without proper genuine identification. Privacy and policies are fair to the user which make the user feel vulnerable. Anyone can post anybody's picture and can abuse in comments. The platform is constrained to the blue coloured theme. Need to improve the localized level of community guidelines and local slangs used to abuse and bully. The platform needs to improve security, policy and community guidelines. Need to improve in the deployment of policies at the local level and understand the current and local situation in a particular society.
Kristie K.
Great Online Shop Presence in USA
Verifizierter Nutzer auf LinkedIn
Unterhaltung, 2-10 Mitarbeiter
Verwendete die Software für: Mehr als 2 Jahre
Quelle: GetApp
Facebook can be Complicated
Kommentare: I have no issues uploading products onto Facebook but I keep getting red flags next to my products. It is something Facebook needs to work on because I've hired freelancers to help me with this issue and they cannot even fix the issue. Facebook is connected to Instagram and Shopify but when I have problems online promoting my brand, then I can't promote my products on Instagram. It takes a lot of time to fix the problems with the Facebook store.
Vorteile:
I like how Facebook allows products to be sold and it is organized. The platform is easy to use when uploading the products, categorizing them, and writing descriptions. It also looks amazing when visitors see that I have an online store to purchase products and I have a lot more people looking at my Facebook store and pages related to it. I love being able to view my products on sale. It is a fast and easy way to promote products to promote my business.
Nachteile:
I keep running into problems on Facebook related to advertising, campaigning, or having some products viewed on the page and it's not my fault. I've had red flags next to my products on the Facebook store and I had to submit appeals. Even after the appeal was submitted, I had to submit another appeal. It is annoying and Facebook spends several days to respond to each appeal. I do have products on my Facebook store but I can't sell half of them because of unknown reasons on Facebook.