Was ist El Dorado Utility Billing?
Neue Version – El Dorado, ein umfassendes System für die Erfassung von Einziehungen und Abrechnungen, bietet ein Kunden- und Zählermanagement sowie die Berichterstellung mit vielen Funktionen und zuverlässiger Online-Zahlung von Rechnungen – verbessert die Abrechnung und den Einzug. Nutze ein fortschrittliches, aber dennoch kostengünstiges Abrechnungssystem. Verbinde die Abrechnung mit Systemen für die Buchhaltung und dem Ablesen der Zähler. Das Cloud-basierte System hat überschaubare Hardware-Anforderungen, die ohne Upgrade auskommen. Importiere Zählerstände schnell und präzise mit Easy Reader for Android. Eine erstklassige Entscheidung für deine Abrechnung.
Wer verwendet El Dorado Utility Billing?
Die Software konzentriert sich auf Versorgungsunternehmen, die nach einer umfangreichen Abrechnungslösung im Bereich Wasser-, Gas- und Stromversorgung suchen. Typische Kundenrechnungen zwischen 500 und 10.000 Zählern.
Wo kann El Dorado Utility Billing bereitgestellt werden?
Cloud, SaaS, webbasiert, Windows (Desktop), Android (mobil), iPhone (mobil), iPad (mobil)
Über den Anbieter
Creative Technologies
1984 gegründet
Telefon-Support
Chat
Erhältlich in diesen Ländern
Vereinigte Staaten
Über den Anbieter
Creative Technologies
1984 gegründet
Telefon-Support
Chat
Erhältlich in diesen Ländern
Vereinigte Staaten
El Dorado Utility Billing – Videos und Bilder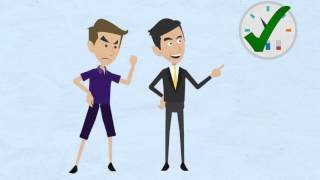 Kosten ähnlicher Produkte wie El Dorado Utility Billing vergleichen
El Dorado Utility Billing Funktionen
ACH Zahlungsabwicklung
Abrechnung & Rechnungsstellung
Arbeitsauftragsverwaltung
Berichterstattung und Statistik
Drittanbieter-Integration
Elektronische Zahlungen
Inkasso-Management
Kundenmanagement
Nutzungs-basierte Abrechnung
Online-Zahlungen
Raten-Management
Self-Service Portal
Strafe-/ Obergrenzen-Verarbeitung
Zahlungs-Erinnerungen
Zählerdatenmanagement
Alternativen für El Dorado Utility Billing
Bewertungen über El Dorado Utility Billing
James H.
General Manager in USA
Verifizierter Nutzer auf LinkedIn
Versorgungsunternehmen, 2-10 Mitarbeiter
Verwendete die Software für: Mehr als 2 Jahre
Try it, You'll never look back!
Kommentare: Our relationship with El Dorado has been a true friendship. Not just a vendor customer relationship. We honestly feel like they are part of our team, working towards our goals. They just feel like family.
Vorteile:
The ease of which it integrates our daily workflow. From billing customers to receiving payments of all kinds. We recently started our AMR program with Itron. El Dorado stepped up and had us running in minutes. The technical support during the transition was above reproach.
Nachteile:
As a user for over 10 years now, we really don't miss much. Anytime we have found something we think we might like, one call and it's usually implemented very shortly. It's almost like having your own IT department!
Antwort von Creative Technologies
vor 2 Jahren
Thanks for the 10 out of 10 review Jim its been great serving you !
Michael B.
President in USA
Versorgungsunternehmen, 2-10 Mitarbeiter
Verwendete die Software für: Mehr als 1 Jahr
Water utility software
Kommentare: A few learning curves, support assisted with walkthrough and troubleshooting set up. Very professional from sales to install and building accounts.
Vorteile:
Very excellent customer service and sales. The software has learning curves, as with all software. Has all modern features, billing, water meter recording, link with tablet nice feature.
Nachteile:
Tablet app should have an auto-transfer feature vs transferring the file.
Antwort von Creative Technologies
vor 2 Jahren
Hi Michael - Thanks for your feedback. We are expanding the feature / functionality of our EasyReader mobile add and will be enhancing it to add a auto file transfer function, picture taking, GPS mapping and driving directions to the service address. Our sales team will reach out to review it with you.
Fran G.
VILLAGE CLERK/COLLECTOR in USA
Staatsverwaltung, 11-50 Mitarbeiter
Verwendete die Software für: Mehr als 2 Jahre
Utility Billing Software that is easy to use at a very reasonable price
Kommentare: One of the features of this newer version, allows us to print a bill for people that have a credit balance. That was not possible before, and we have several customers who now pay a large amount on their account once or twice a year, and they can receive a bill each month showing how much of the credit was used and how much they have left. The customers love it! There are other features they have added which make this software a real bargain! Our experience has been awesome.
Vorteile:
What initially attracted me to the software in 2007 was the price. We are a very small Village and could not afford software costing thousands of dollars. Once the features were explained and how to use them, the learning curve was very easy to accomplish.
Nachteile:
I feel that the Help Manual for the software could use a LOT of work. I had to figure out myself how to use the newest version before I could show my co-worker how to use it. I typed out instructions for her, including each specific step, until she was able to master using it without my instructions in hand.
Antwort von Creative Technologies
vor 2 Wochen
Thank you, Fran for the review. Our goal is to provide an easy-to-use software application that is affordable for small to mid-size utility billers. We seem to have hit the mark with your needs. Also, regarding the help manual we are constantly updating it and have added many new use documents with pictures included to make it more functional. We are even doing video recordings, so all aspects of the system are documented. Please let us know how we can help.
Jenny P.
Accounting Assistant in USA
Versorgungsunternehmen, 11-50 Mitarbeiter
Verwendete die Software für: Mehr als 2 Jahre
Experiences with El Dorado Utility Billing
Kommentare: For utility billing, it was ok. We no longer use it because we were able to find something that was all inclusive; accounting, payroll and utility billing all in one software.
Vorteile:
Our agency has many different water rates, some of them change based on consumption. With El Dorado, you could go into a customer account and put in the consumption at the lower rate and once that amount was reached, the software automatically changed over to the higher rate.
Nachteile:
The thing I least liked was that it was not compatible with our accounting software. I had to do journal entries in order to bring the water revenue over to the General Ledger. This was very time consuming.
Antwort von Creative Technologies
vor 7 Monaten
Hello Jenny - We do appreciate your feedback but believe your reviewing a product from the year 2000 that is now over 20 years old. We offer a modern up to date web enabled utility billing system with advanced features not found in all-inclusive accounting system. Our strategy is to integrate with General Ledger systems and not try to displace it. We believe this may be a situation where the product was used for the wrong application and failure to invest new technology impacted the usability of the solution. We recommend our customers keep current on the new technology platforms so we can offer you the highest level of support. With our upgrade protection program our customers always receive software updates at No Charge allowing them to always have the current product and best in class support service. If your ever in the market again for a new utility billing solution we would be happy to show you what we offer today.
Margaret B.
LCAM, Property Manager in USA
Erholungseinrichtungen & -dienstleistungen, 2-10 Mitarbeiter
Verwendete die Software für: Mehr als 2 Jahre
SLF ElDorado Software
Kommentare: El Dorado is a user friendly program that assists with the water/sewer billing of our company keeping track of our expenses and receivables
Vorteile:
The software becomes user friendly the more it is used with the help of the great IT team that is on the ready with support
Nachteile:
Some reports are not adaptable to the information that is requested by our auditors, we then need to run many reports to retrieve the needed information
Antwort von Creative Technologies
vor 2 Monaten
Thank you for the review, Margaret we appreciate the feedback. Our support team takes pride in supporting our customers and we are always looking at adding new reports to make it easier to access historical data. We just released several new reports that may assist with your end of year accounting reviews.