Was ist MBizCard?
MBizCard is THE Mobile Business Card. First created in 2012, it has continued to evolve and provides users with an easy way to share their contact info. By being built with a mobile-first design, this web app has become one of the only digital business card solutions to provide a responsive design for easy viewing on a large tablet or computer screen. It is more than just a typical business card, it is a professional profile page.
Wer verwendet MBizCard?
The majority of our users are professional service providers (coaches, speakers, attorneys, insurance and financial professionals, and realtors). We also have many independent salespeople and teams.
Wo kann MBizCard bereitgestellt werden?
Cloud, SaaS, webbasiert
Erhältlich in diesen Ländern
Vereinigte Staaten
Erhältlich in diesen Ländern
Vereinigte Staaten
MBizCard – Videos und Bilder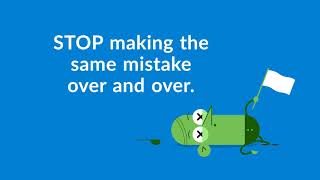 Kosten ähnlicher Produkte wie MBizCard vergleichen
Alternativen für MBizCard
Bewertungen über MBizCard
Chris
chiropractic physician in USA
Krankenhausversorgung & Gesundheitswesen, 2-10 Mitarbeiter
Verwendete die Software für: Mehr als 2 Jahre
Digital business card
Kommentare: Getting referrals and google reviews it makes it easy to get.
Vorteile:
I use my digital business card for referrals and for getting into potential patients contact lists, it is quick and easy and the information is correct in their phone. my card has all the latest technology, a QR code, Links to my site or another site if I want, I can capture video reviews for my website or yelp and send them to google for google reviews with a single click, I can also change my deets when I need to or the background if I want . I include it on all my email correspondence or I can put it in texts asking for testimonials . It makes it easy for those less technically savvy. For such a small investment it has a huge payoff and I totally recommend that you get it and use it, then use it often.
Nachteile:
I really don't have any. It is a solid and versatile product.
Marketing & Werbung, Selbstständig
Verwendete die Software für: Mehr als 2 Jahre
Why a mobile business card makes sense!
Kommentare: Overall I am ver pleased to have the mbizcard it serves as my website and meet marketing needs.
Vorteile:
Automation Website functionality Design
Nachteile:
Programming can sometimes be challenging
Verifizierter Rezensent
Consultant in Indien
Verifizierter Nutzer auf LinkedIn
Informationstechnologie & -dienste, 11-50 Mitarbeiter
Verwendete die Software für: 1-5 Monate
It make your business card more professional and easy to share
Kommentare: Overall I like it very much as it make business look more professional and you can easily share with anyone without meeting them in person. It is easy to access.
Vorteile:
You can share your business card with full details without wasting any paper. It is easy to share and have all the required details in easy format so everyone will understand this. For sales people it is very useful as you can share it from anywhere. It make you more professional.
Nachteile:
This is very good but if possible you can make it easy to edit on mobile.
Versicherung, 2-10 Mitarbeiter
Verwendete die Software für: 6-12 Monate
GoNonACA uses MBIZCard
Kommentare: Great people, positive response to all inquiries
Vorteile:
Clean, easy use, impresses prospects and clients
Nachteile:
It does everything I need it to. Integrates well with other apps.
Kosmetik, Selbstständig
Verwendete die Software für: Kostenlose Testversion
Review
Vorteile:
It's easy to send out. It makes me look very professional. Love that it links to all of mine connections. Love the support system from the company too.
Nachteile:
I'm so new to this, I don't know what is messing. Not to mention I'm not tech savvy. So that's why I'm liking all of this.