Was ist Carousel?
Die Digital-Signage-Software von Carousel sorgt dafür, dass deine Inhalte durch Kollaboration, dynamische Wiedergabelisten, Datenfeeds und skalierbare Serversoftware aktuell bleiben. Die äußerst nützliche Content-Management-Software unterstützt bekannte Media-Player-Technologien wie BrightSign, Apple TV und iPad, Chrome Enterprise, Zoom und Mersive Solstice.
Wer verwendet Carousel?
Die Lösung wurde speziell für die digitale Beschilderung in den Bereichen Bildung, Unternehmenskommunikation und Gesundheit entwickelt.
Carousel – Details
Tightrope Media Systems
1997 gegründet
Carousel – Details
Tightrope Media Systems
1997 gegründet
Carousel – Videos und Bilder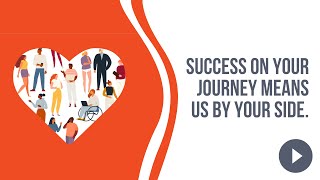 Kosten ähnlicher Produkte wie Carousel vergleichen
Startpreis
208,00 $/Monat
40,00 $/Monat
25,00 $/Monat
Nicht verfügbar
Carousel – Bereitstellung und Support
Kundenbetreuung
E-Mail/Helpdesk
FAQ/Forum
Wissensdatenbank
Telefon-Support
24/7 Live-Support
Chat
Einsatz
Cloud, SaaS, webbasiert
Mac (Desktop)
Windows (Desktop)
Chromebook (Desktop)
iPhone (mobil)
iPad (mobil)
Training
Persönlich
Live Online
Webinare
Dokumentation
Videos
Funktionen von Carousel
API
Aktivitäts-Dashboard
Alarmfunktion / Benachrichtigungen
Anpassbare Vorlagen
Audit Trail
Automatisches Aktualisieren
Automatisierte Terminplanung
Benutzer-Management
Berichterstattung und Statistik
Bildbibliothek
Content-Management
Daten-Import / -Export
Datensicherheit
Digitale Beschilderungen
Digitales Menüboard
Drag-and-Drop
Drittanbieter-Integration
Echtzeit-Aktualisierungen
Echtzeit-Benachrichtigungen
Echtzeit-Daten
Echtzeitüberwachung
Inhalt-Bibliothek
Inhalte planen
Kampagnenplanung
Kundenspezifisches Branding
Layout und Design
Medienbibliothek
Mehrere Standorte
Mobiler Zugriff
Multimedia-Unterstützung
Offline-Zugriff
Remote-Display-Management
Remote-Zugriff/-Kontrolle
Social-Media-Integration
Spiellisten-Management
Support mehrerer Bildschirme
Terminplanung
Veranstaltungskalender
Video-Management
Video-Streaming
Video-Unterstützung
Visueller Editor
Vorlagen-Management
WYSIWYG-Editor
Werbemanagement
Widgets
XML / RSS
Zugriffskontrollen / Berechtigungen
interaktive Inhalte
Überwachung
Derek H.
Systems Analyst in Kanada
Grundschul- & Sekundarbildung, 201-500 Mitarbeiter
Verwendete die Software für: Mehr als 2 Jahre
In Betracht gezogene Alternativen:
BTPS Review
Kommentare: Really easy web based management keeps things simple. I don't need any special on the users end to have them edit channels.
Vorteile:
Ease of use. It is very easy to take a photo or video and get it uploaded and running on the system.
Nachteile:
I wish it would integrate with the web better. Display webpages better, youtube support.
Mark A.
Educational Technology Director in USA
Grundschul- & Sekundarbildung, 51-200 Mitarbeiter
Verwendete die Software für: 1-5 Monate
In Betracht gezogene Alternativen:
Carousel High School Implementation
Kommentare: We are generally pleased with our Carousel experience to this point. If there is one complaint, it would be that our initial support in on-boarding has been disappointing. I have no idea why there is a 60-day cap on access to learning academy resources. It seems like you would want customers to get the most possible out of the system to increase their ROI. Having the 60-days begin right as you enter your contract means a good number of those day are likely wasted anyway. We didn't even get the custom channel released to us until about day 15 of that period. Also, it has been almost impossible to talk with someone in person when we have requested it. In one instance, I exchanged a dozen emails with someone after initially and repeatedly asking early if we could talk to someone in person. It took far more time to email communications to try and resolve the issue than it would have to just talk with someone briefly. I have plenty of experience in this area to know that some companies simply cannot provide phone support as a practice, but for the annual cost of the system this should be a support service.
Vorteile:
The software is easy to deploy and generally easy to administrate for someone who is familiar with other similar school technology system. I was also easy to additional content contributors and the training for them can be made quite minimal. I think the Carousel is priced about right for the features and capabilities it offers.
Nachteile:
Use of AppleTV creates some frustrating limitation, which are mostly in part to the limitations or restrictions of the AppleTV (e.g. not including a web browser, YouTube videos don't work). The diversity or general lacking when it comes to dynamic content choices is disappointing. It would be nice if there were more widgets/apps that you could utilize and configure (e.g. a single weather display option).
Corey W.
Associate Vice President of IT in USA
Hochschulbildung, 10.000+ Mitarbeiter
Verwendete die Software für: Mehr als 2 Jahre
Excellent Platform
Kommentare: I cannot say enough good things about our move to Carousel Cloud. It works better, faster, and more stable with our BrightSign's than it ever did on premise.
Vorteile:
Fast, stable, and Cloud hosted. No longer have to worry about server hosting, application upgrades, or database management. Features now come automatically, without requiring maintenance windows.
Nachteile:
I think that if you would rename Bulletins to Assets, it would make more sense, especially to our Marketing folks who develop the content for our screens.
Antwort von Tightrope Media Systems
letzte Woche
Thank you, Corey, for taking the time to review our product and also offer some feedback on the interface. Much appreciated!
Michelle G.
Tech Innovation Assistant in USA
Bildungsmanagement, 51-200 Mitarbeiter
Verwendete die Software für: Mehr als 1 Jahr
Great product but very pricy!
Kommentare: This product is good to work with, once you get some hands-on experience. However our problem is the cost. It is way too expensive to use in a school district for providing signage in all classrooms plus common areas. It has become where we cannot justify the cost. We are actively looking for another solution for the next school year.
Vorteile:
Integrated easily with Apple TV. No additional software needed to create content and pushes out quickly!
Nachteile:
Cannot live stream from YouTube with out purchasing another 3rd party product & the cost!
Antwort von Tightrope Media Systems
vor 8 Monaten
Dear Michelle, Thank you for your review. We're sorry to hear Carousel doesn't fit your budget. We hate to lose you as a customer. The good news is that YouTube bulletins no longer need 3rd party software to work, as there is now a dedicated dynamic bulletin to pull in that type of content. Let us know if there is anything we can do to help bring more value to your visual communication strategy in your school.
Stephen D.
Deployment Administrator in USA
Bildungsmanagement, 1.001-5.000 Mitarbeiter
Verwendete die Software für: Mehr als 1 Jahr
Carousel Digital Signage
Kommentare: The experience so far has been overall positive. They have been responsive with questions or problems in regards to billing or working with their product. It has allowed us to put some important information front and center in some of our remodeled school spaces. The students can see at a glance what is happening in school as they go through passing periods.
Vorteile:
We went with the Carousel Cloud option and have been happy so far. We use Jamf to manage a fleet of 1:1 iPads in K-12 education so we already had Apple TVs and the management for them. Setting up an Apple TV for Carousel was very simple and they have documentation on how to get everything setup as well. We also recently purchased a CAP system that integrates into Carousel. Which will allow us to send messages in the event of emergencies to all of our TVs running signage. The Carousel system is also being updated with new features once a month. Having the ability to use multiple players is also great, chrome books, Apple TVs, Brightsign.
Nachteile:
The only downside we have had to the software so far is teaching users how to manage the signage. There are so many customizations and setting up zones that we find we end up having to setup everything and give them a specific section to edit. Most of our users do not want to take the time to learn all the design aspects and creating zones, schedules, etc.