Was ist Circuit?
Circuit for Teams is the best way to manage your delivery operations. Everything you'll need to create routes, track packages, manage drivers and delight your customers.
Trusted by companies managing a single driver to fleets of 100s, dispatchers use Circuit for Teams to manage delivery operations of all sizes.
Take control of your delivery operation using Circuit for Teams' best-in-class route optimization, driver tracking, and always-accurate ETA's.
Wer verwendet Circuit?
Circuit for Teams is designed for all businesses managing drivers, scheduling pickups or deliveries. Circuit makes it easy to save time, money, and delight your customers.
Wo kann Circuit bereitgestellt werden?
Cloud, SaaS, webbasiert, Android (mobil), iPhone (mobil), iPad (mobil)
Erhältlich in diesen Ländern
Australien, Kanada, Vereinigte Staaten, Vereinigtes Königreich
Circuit Kosten
Startpreis:
20,00 $/Monat
Ja, kostenloser Test verfügbar
Keine Gratisversion
Circuit bietet keine Gratisversion, aber eine kostenlose Testversion. Die kostenpflichtige Version von Circuit ist ab 20,00 $/Monat verfügbar.
Erhältlich in diesen Ländern
Australien, Kanada, Vereinigte Staaten, Vereinigtes Königreich
Circuit – Videos und Bilder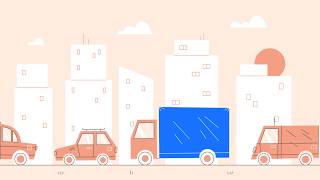 Kosten ähnlicher Produkte wie Circuit vergleichen
Circuit Funktionen
Fahrer-Management
Liefernachweis
Live-Ortung des Fahrers
Mobile Unterschriftenerfassung
Routenoptimierung
Routing
Sendungsverfolgung
Terminplanung
Versandmanagement
Mark P.
Webshop staff/driver in UK
Verifizierter Nutzer auf LinkedIn
Essen & Trinken, 11-50 Mitarbeiter
Verwendete die Software für: 6-12 Monate
Great software, easy to use
Kommentare: Very good. Few issues.
Vorteile:
Circuits is quick and easy to use for admins, dispatchers and drivers. Route creation and optimisation is easy both in-browser and on the app.
Nachteile:
Occasionally (only a handful of times) a similar, incorrect address has been ripped from circuits to Google maps and sent drivers to the wrong place It would be good if it could sync with shopify so that orders could be marked delivered/attempted and notes could be entered on customer orders without leaving the circuits app.
Connor H.
Sales & Events Lead in Kanada
Essen & Trinken, 11-50 Mitarbeiter
Verwendete die Software für: 1-5 Monate
This is the best routing software on the market, hands down.
Kommentare: We've used Circuit almost daily for a month now, and it's changed our efficiency drastically. I have more time to focus on other tasks in the morning, other than sorting a route for our drivers. Circuit even notifies our clients of a potential arrival time so we don't have to constantly be on the phone updating our arrival times. There are too many benefits to go over it all, but the real icing on the cake is the support from Circuit itself. [SENSITIVE CONTENT HIDDEN] took the time to demo the product, and teach me as much as they could so my first time using things went smoothly. When issues arose, they were dealt with quickly and efficiently. I honestly can't recommend this product enough.
Vorteile:
By far, Circuit is the most user-friendly app on the market. Being able to plan the day for your drive team from your laptop, then send it to your team via a smartphone app that has the ability to overlay over Google Maps or Waze makes using this a breeze for admin and drivers alike. You can also pre-load a spreadsheet with all the required information, and the app will import everything for you saving time, and more importantly sanity versus some of the other apps on the market.
Nachteile:
Not being able to edit the route as an admin after being sent to drivers can be a bit cumbersome at times, but considering all the other great functions this is really a minor issue.
Elayne M.
Hub Administrator in UK
Religiöse Einrichtungen, 2-10 Mitarbeiter
Verwendete die Software für: 6-12 Monate
Route Planner - Charity Food Parcel Deliveries
Kommentare: The reason we found the app was due to the COVID crisis and our charity decided to deliver food parcels. Circuit forTeams kindly offered this software at a reduced rate which helped us a lot. We are still needing to provide food parcels and circuit have offered another discount which has meant that we can continue using the service. For this, we are very grateful and hope that we can use the software for as long as is required. If you are a charity and need to provide a delivery service of some kind, I would highly recommend Circuit for Teams.
Vorteile:
This software is very easy to use and meant that we were able to easily arrange each route in an area that I did not know very well. I was able to confidently set up each route for the delivery drivers. The drivers found the app very useful and the fact that it linked with the map app on their phone, meant that they could easily find each address.
Nachteile:
There were occasional issues with the app, but these were remedied by reinstalling it.
James brian B.
Operations Manager in USA
Einzelhandel, 501-1.000 Mitarbeiter
Verwendete die Software für: 6-12 Monate
In Betracht gezogene Alternativen:
Great Software!
Kommentare: My overall experience with Circuit has been fantastic. Kev has been outstanding in every aspect, specifically in the area of customer service. Circuit fits our needs perfectly. Keep up the excellent work, Circuit; we are so pleased we found you!
Vorteile:
What do I like the most? I like it all, but I'd say the proof of delivery, optimization, and the export data function if I had to choose.
Nachteile:
As mentioned before, I'd like to see a master search option. Don't get me wrong, Circuit's search function is nice; A master search covering two or three months would be more convenient and would save time when you're unsure what day the "Package" went out. It would also be nice to have the ability to take more than one photo. I'm pleased to hear Circuit's going to 24-hour customer service, much needed when your business is in the US :).
Sophia H.
Logistics Coordinator in USA
Logistik & Lieferkette, 2-10 Mitarbeiter
Verwendete die Software für: 6-12 Monate
In Betracht gezogene Alternativen:
Top Tier Software: Highly Recommend
Kommentare: My overall experience with Circuit was truly wonderful. The team was on standby to answer any and all of my questions in a timely manner and were very helpful in explaining each package to suit my needs whereas other corporations try to upsell the most expensive package. The software was straightforward and relatively simple to use. Great experience overall. I'm a loyal circuit customer at this stage and plan to renew my subscription any time an optimization software is necessary for myself and/ or my company.
Vorteile:
The most impactful features that I was able to utilize with Circuit was its user friendly interface and the simplicity of integrating the software into the logistics strategies I had curated for my team. Having to schedule, coordinate, and distribute my team to over 400 locations in under 2 weeks would not have been feasible had I not had access to a platform as inclusive as Circuit. It was easy to format, it's extremely inclusive in terms of importing and exporting data (daily and weekly,) and it's novice friendly in terms of my drivers understanding how to use it for the first time. Both drivers and administrators are able to update the app/ web browser and all changes are stored with in the system- removing the need to update spreadsheets all day.
Nachteile:
The only feature that I would encourage the Circuit team to incorporate into the software would be to format the "phone number" column so that the team is able to click the number and it automatically calls as opposed to having to read the number and manually type it in. Outside of that I can't think of a single feature that the software doesn't already encompass.