Was ist Amplify Strategy Execution?
Erreiche deine Transformationsziele mit Amplify. Amplify bietet mehr als das traditionelle "magische Dreieck" aus Zeit, Kosten und Leistung hinaus und konzentriert sich auf die Erreichung von Geschäftszielen. Namhafte Unternehmen vertrauen auf Amplify, wenn es darum geht, sie bei ihren wichtigsten Transformationen zu unterstützen – einschließlich Kostensenkungen, Fusionsintegrationen, digitale Transformationen und vielem mehr. Amplify ist flexibel, um die Anforderungen deines Teams zu erfüllen, jedoch ohne den Zeit- und Kostenaufwand für eine kundenspezifische Entwicklung. Eine Demo vereinbaren.
Wer verwendet Amplify Strategy Execution?
Konzipiert für Unternehmen, die verstehen, dass sie sich verändern müssen und bereit sind, einen zielorientierten Ansatz für die Programmausführung zu verfolgen. Amplify hat in einer Vielzahl von Branchen Erfolge erzielt.
Wo kann Amplify Strategy Execution bereitgestellt werden?
Cloud, SaaS, webbasiert
Über den Anbieter
Amplify-Now
Telefon-Support
Erhältlich in diesen Ländern
Australien, Deutschland, Kanada, Neuseeland, Vereinigte Staaten und 1 weitere
Sprachen
Chinesisch, Englisch, Japanisch
Über den Anbieter
Amplify-Now
Telefon-Support
Erhältlich in diesen Ländern
Australien, Deutschland, Kanada, Neuseeland, Vereinigte Staaten und 1 weitere
Sprachen
Chinesisch, Englisch, Japanisch
Amplify Strategy Execution – Videos und Bilder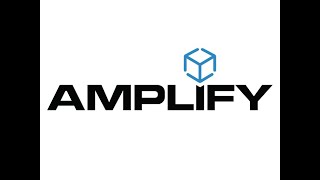 Kosten ähnlicher Produkte wie Amplify Strategy Execution vergleichen
Amplify Strategy Execution Funktionen
Alarmfunktion / Benachrichtigungen
Anpassbares Dashboard
Aufgabenmanagement
Berichterstattung / Analyse
Budgetierung/Prognosen
Dashboard
Datenvisualisierung
Fortschrittsverfolgung
Funktionen / Berechnungen
Ideenmanagement
KPI-Überwachung
Meilensteinverfolgung
Modellierung & Simulation
Portfoliomanagement
Projektplanung
Ressourcenmanagement
Risikomanagement
Roadmapping
Strategische Planung
Suchen / filtern
Szenarioplanung
Wertungslisten
Zielmanagement
Zielsetzung / Nachverfolgung
Alternativen für Amplify Strategy Execution
Bewertungen über Amplify Strategy Execution
Rick
Management Consulting Associate in USA
Finanzdienstleistungen, 10.000+ Mitarbeiter
Verwendete die Software für: Mehr als 1 Jahr
Scalable, flexible transformation management with superior customer service
Kommentare: Overall I've had great experiences with Amplify and will continue to promote the tool as a solid option for strategy execution. I've confidently pitched Amplify to dozens of partners/client teams in a variety of industries including financial services, medical device sales, retail and consumer services and telecom. The tool has helped multiple large organizations achieve significant savings over long term transformations.
Vorteile:
Overall Amplify strikes a difficult balance between PMO features and Benefit/Cost realization without spending months on developing the instance thus losing valuable time. Pros: - Its a quick process depending on how much of the program's business case is defined at launch. The tool itself under the guidance of the Amplify team can be spun up in several weeks allowing fast cost/benefit realization tracking - Its scalable, able to support programs with hundreds of initiatives without becoming unwieldy - Dynamic views of the program hierarchy specific to each user - Fast Configuration feature allows for bulk uploads of initiatives, benefit values, etc. - Tool combines PMO features with benefit maturity tracking enabling users to derive critical insights regarding financial impact of dependencies - Custom reporting with Power BI embedded supports creation of client specific reports with ability to export. In house dashboards are also user friendly - Benefit Ledger and table views are excel friendly with copy/paste options and additional options for customization - [SENSITIVE CONTENT HIDDEN] and the rest of the Amplify team are very accessible and wonderful to work with. They offer lots of support in the onboarding process and questions submitted by the customer service portal are answered promptly. In nearly 2 years I've never had a negative experience. - The UI and other tool features are regularly updated. Clients can also help shape future updates depending on their needs
Nachteile:
Cons: -Some features like the investment dashboard can feel a little rigid despite customization options - Amplify supports tracking of non financial KPIs but dashboard views are limited to Power BI - Navigating in demos with admin access can feel a little overwhelming to clients at times but once users are in the tool from the Steerco to the single initiative owner there's typically no issue as it supports user specific rights. In my experience the pros far outweigh the cons and with regular updates Amplify is only becoming a better tool.
Wayne
Project Manager in Kanada
Versorgungsunternehmen, Selbstständig
Verwendete die Software für: Mehr als 1 Jahr
If your looking for feature rich and ease of use software that can be implemented quickly this is it
Kommentare: Amplify supported not only operational goals and standard annual projects but also initiatives that were intended to help the company execute a strategy during one of the most complicated times in our history (the pandemic).
Vorteile:
Amplify was easy to implement with out of the box integration that made it easy to transition from other software and spreadsheets into Amplify in just two months. While the software has an incredible tool set out of the gate the admin capabilities add significant control to meet multiple execution strategies. User training was not complicated as it is built as a very intuitive tool. The ability to design multiple approval paths is slick, the ability to add your own custom fields can help you meet the most complex need. The audit trail capture ensure all actions are captured and available. There are a large number of reports that come with Amplify, it can be connected to PowerBI, if you have the right inhouse resources you can write your own custom reports.
Nachteile:
I knew you were going to ask me this question. I'm finding it hard to come up something despite having used the software for over a year. In the initial selection process I independently found another customer and called them for a reference and their reference sounded just like this one. Of course sometimes we are a bit skeptical but [SENSITIVE CONTENT HIDDEN] delivered 100%.
Verifizierter Rezensent
Portfolio Manager in UK
Verifizierter Nutzer auf LinkedIn
Versorgungsunternehmen, 201-500 Mitarbeiter
Verwendete die Software für: Mehr als 1 Jahr
Quelle: GetApp
Using Amplify to centralise and drive Portfolio pipeline planni Product roadmaps across the business
Vorteile:
The Amplify tool is incredibly powerful and is a full portfolio and strategic management tool. At our company we have used Amplify to centralise and consolidate all portfolio change across the business and align it to our strategic goals. This has supported portfolio prioritisation, business planning and visibility of Product visions and roadmaps. The benefits mapping and management within Amplify is also very powerful and intuitive and being able to add any item on to the map allows you to highlight dependencies between initiatives and how they are contributing to strategic goals. We have also used the Resource capacity and demand module which is at a appropriate level for portfolio planning, giving us information on demand for resources and any capacity issues we need to plan for based on implementation of initiatives. In terms of navigation Amplify is really easy to get around because of the breadcrumbs and search functionality. The set up and configuration for Amplify was really intuitive, the admin settings are powerful and can be a little overwhelming at first, but once you understand the way the different categories inter-relate you realise how much you can tailor and customise for your organisation e.g. we have lots of custom fields which we can report against and allow us to understand portfolio themes. The integration spreadsheets also work really well for the initial bulk upload of initiatives and mapping to the system.
Nachteile:
The API integration is missing - but I know this is on the roadmap. As an organisation Amplify is the top level of our planning framework and our development and project work is on Azure DevOps. An integration between these systems would be ideal. I think it would also be beneficial to have a viewers only license at a lower price for users who are more occasional.
Marina
Director in Data & Analytics in USA
Unternehmensberatung, 10.000+ Mitarbeiter
Verwendete die Software für: Mehr als 2 Jahre
Easy-to-use benefits realization tool with great support
Kommentare: Amplify implementation follows the lifecycle of the overall program, from benefit identification to benefits realization. A couple of use cases from our client delivery:
1) A global technology company launched a large scale transformation and cost takeout:
~$2B+ incremental savings identified
100+ transformation initiatives identified
Three new organizations proposed to drive customer-centricity and improved accountability 2) Driving savings by aligning capital projects with the organization's strategic portfolio:
Savings pipeline identified: $4.5B USD
In process of delivering against $100M+ of identified savings, ~3 months after formal program launch
Vorteile:
1. Amplify provides great customer support: -we were able to configure quickly multiple templates for various types of projects we deliver across our consultancy competencies -they worked with our wish list requests and promptly made enhancements to their tool 2. Intuitive and flexible 3. Power BI integration 4. Data security 5. Financial and non-financial benefits tracking
Nachteile:
It's not quite mature on the PMO resource management. I know it's on their roadmap to address it.
Franziska
TMO Tool Manager in UK
Maschinenbau oder Wirtschaftsingenieurwesen, 10.000+ Mitarbeiter
Verwendete die Software für: 6-12 Monate
Great tool bringing the transparency that we need!
Vorteile:
Amplify helps to create the transparency that we need to steer our company effectively and enables us to react quickly in case of challenges. We have more than 430 active users in the tool and a recent internal survey showed that the majority is very satisfied with the overall tool peformance & that Amplify is intuitive to use. Due to this there are now als other functions of the company asking to use Amplify. Our Management Dashboard is a great asset and we don't create any PowerPoints anymore when presenting to the Executive Board because the Dashboard shows everything that we need. The support by Amplify is very good, both in regards to problem solving and continuous improvement of the tool.
Nachteile:
There is some room for improvement on the Milestone & Task view.