Was ist Ansys medini analyze?
ANSYS medini analyze implementiert wichtige Sicherheitsanalysemethoden (HAZOP (Hazard and Operability Study), FTA (Fault Tree Analysis), FMEA (Failure Mode and Effect Analysis), FMEDA (Failure Mode Effect and Diagnostic Analysis)) in einem integrierten Tool. Die Lösung unterstützt die effiziente und konsistente Durchführung der sicherheitsrelevanten Aktivitäten, die von den anwendbaren Sicherheitsstandards gefordert werden. medini analyze ist gut in andere technische Tools integriert und ermöglicht die Sicherheitsanalyse basierend auf Designmodellen unter Rückgriff auf Standards wie SysML.
Wer verwendet Ansys medini analyze?
Fluidingenieure, Verbrennungsingenieure, Wärmeingenieure und Aerodynamikingenieure.
Wo kann Ansys medini analyze bereitgestellt werden?
Cloud, SaaS, webbasiert
Über den Anbieter
Ansys
1970 gegründet
Telefon-Support
Chat
Erhältlich in diesen Ländern
Vereinigte Staaten
Über den Anbieter
Ansys
1970 gegründet
Telefon-Support
Chat
Erhältlich in diesen Ländern
Vereinigte Staaten
Ansys medini analyze – Videos und Bilder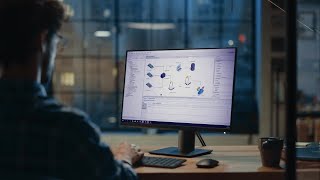 Kosten ähnlicher Produkte wie Ansys medini analyze vergleichen
Ansys medini analyze Funktionen
Ad-hoc-Berichterstattung
Aufgabenmanagement
Automatisierung von Geschäftsprozessen
Datenvisualisierung
Risikobewertung
Vorfall-Berichterstattung
Workflow-Konfiguration
Alternativen für Ansys medini analyze
Bewertungen über Ansys medini analyze
Ludwig
Functional Safety Engineer in Niederlande
Automotive, 201-500 Mitarbeiter
Verwendete die Software für: 1-5 Monate
In Betracht gezogene Alternativen:
Ideal tool for FS
Kommentare: It takes time to learn but it is easy to maintain and complete the required documents
Vorteile:
The possibility to develop the complete product lifecycle for FS, CS and SOTIF
Nachteile:
There is no straight way to follow the V-cycle process. It is required to jump from a project item to another one continuously to fulfill all the docs
Tony
Sr.Product Safety Engineer in Indien
Automotive, 10.000+ Mitarbeiter
Verwendete die Software für: Mehr als 2 Jahre
In Betracht gezogene Alternativen:
Goiing Good and Need Improvements
Kommentare: The idea is good to have all safety activities in the same tool. still Medini have many blockings for new users, where they feel more easy on the old classic tools than Medini.
Vorteile:
it covers most of the safety activities and a change done in one activity could reflect on other levels/ activities too.
Nachteile:
Tool take more memory and hangs a lot. Also Medini dont have user friendly options, compare to the classic tools we used for analysis, in particularly where FMEA/FMEDAs even a copy paste is not supported.
Hung
Functional Safety Engineer in USA
Automotive, 10.000+ Mitarbeiter
Verwendete die Software für: 6-12 Monate
HQN review of Medini Analyze
Kommentare: We are using Medini to implement our Functional Safety Process. Overall, the tools is acceptable. It gets the jobs done with ad hoc works-around that must be manually recreated in different models. Should use SysML or at least UML as template in the same fashion as Sparx System's Enterprise Architect or IBM's Rhapsody.
Vorteile:
We use all features of Functional Safety analysis. Medini allows us to have all these analysis to be coherently located in a single model. The tool is relatively easy to use. But, create templates to tailor the tool to our existing process is challenging if not impossible without expert help from Ansys. Currently, we cannot integrate Medini with our other tools except by exporting/importing via MS Excel or MS Word. And, this process is cumbersome and prone to errors.
Nachteile:
Limited SysML capability to model Systems/Items and Functional Safety work products in Medini.
Lucas
Graduate Functional Safety and Cybersecurity Engineer in UK
Halbleiter, 10.000+ Mitarbeiter
Verwendete die Software für: 6-12 Monate
Medini Analyze Review
Kommentare: Great so far
Vorteile:
Extensibility: I like it how easy it is to extend the metamodel and enhance the modeling flow with custom scripts. This makes it very easy to adapt medini into pretty much any safety/security analysis workflow. Reporting: The integration with BIRT is fantastic and the fact that you can automatically generate reports from top to bottom and export them in many different formats takes a lot of the burden off of the team. Community: The scripting and reporting forums are a great source for information on how to get the most out of Medini. Integration with external tools: The integration between Medini and tools such as SCADE Architect and Simulink makes the communication between system architects and safety/security engineers very straight forward.
Nachteile:
I feel like sometimes it is hard to find examples on scripting and reporting. A more extensive documentation covering those would be welcome (especially concerning scripted data sources in reporting). This is a very minor con though, since the support we get in the Medini forums is top notch. But it would be a nice feature to have.
Samuele
System project leader in Italien
Automotive, 10.000+ Mitarbeiter
Verwendete die Software für: Mehr als 1 Jahr
Ansys medini analyze review from a safety and security user point of view
Kommentare: The expereience is good. We now use it to speed up functional safety and cybersecurity activities for various projects.
Vorteile:
The most impactful features are the possibility to manage most of the safety life development of a product inside a single tool. Is possible to define an item definition, HARA, derive SG, create functional safety and technical safety concepts, link requirements, perform FMEA, FMEDA, FTA. All in a single environmel and with deep in treacibility. From last version it also features security actvitity. It also integrable with other company tool beacuse it support othe rrequirement managent tool import export (for example Doors).
Nachteile:
BIRT, the add in integrated to create custom report template, is not easy to use and require some javascript programming knowledge. The user manual of BIRT contains very minimal informations and the only source of help is the Medini forum.