Was ist AudienceView Select?
Tausende von Organisationen verlassen sich auf Vendini-Lösungen für das Eventmanagement. Die Anwendungssuite des Unternehmens umfasst ein vollständig integriertes Marketingsystem, das Ereignisse per E-Mail, soziale Netzwerke und Self-Service-Responsive-Websites promotet sowie mithilfe von mobilen Apps für Ticketverkäufe, Schirmherrschaft-Management und Scannen. Vendini zählt viele erstklassige Kunstveranstaltungen, Festivals und Sportveranstaltungen zu seinen Kund*innen. Starte noch heute eine kostenlose Testversion, um zu erfahren, wie Vendini das Geschäft mit Live-Events vereinfacht.
Wer verwendet AudienceView Select?
Vendini bietet zuverlässige und einfach zu bedienende Ticketing-, Marketing- und Fundraising-Lösungen für Live-Event-Organisationen im Bereich Kunst, Musik, Sport, Festivals und mehr.
Wo kann AudienceView Select bereitgestellt werden?
Cloud, SaaS, webbasiert, iPhone (mobil), iPad (mobil)
Über den Anbieter
AudienceView
Ansässig in Toronto, Kanada
2002 gegründet
Telefon-Support
24/7 Live-Support
Chat
Erhältlich in diesen Ländern
Kanada, Vereinigte Staaten
Über den Anbieter
AudienceView
Ansässig in Toronto, Kanada
2002 gegründet
Telefon-Support
24/7 Live-Support
Chat
Erhältlich in diesen Ländern
Kanada, Vereinigte Staaten
AudienceView Select – Videos und Bilder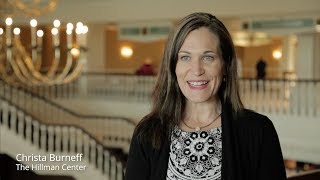 Kosten ähnlicher Produkte wie AudienceView Select vergleichen
AudienceView Select Funktionen
Abrechnung & Rechnungsstellung
Angebotsmanagement
Barcode / Tickets scannen
Berichterstattung / Analyse
Eventplanung
Freiwilligen-Management
Kartenverkauf
Kundendatenverwaltung
Kundenmanagement
Reservierung-Management
Sitzplan
Teilnehmer-Management
Ticket-Reservierungen
Verkaufspunkt POS
Vertrags-/Lizenz-Management
Vertriebsmanagement
Website-Management
Alternativen für AudienceView Select
Bewertungen über AudienceView Select
Andrew M.
Associate Music Director in USA
Verifizierter Nutzer auf LinkedIn
Verwendete die Software für: Mehr als 2 Jahre
Easy event set up with the ability to sell tickets without worry and to work on other projects.
Vorteile:
The best part of this software is that it is cloud-based, easy to navigate and setup, they give you template/dimensions for graphics, and the sales interface is easy for anyone in the office to grasp. By the time someone has typed a donation letter, I've already processed payment and printed the tickets. It is, hands down, the best ticket system for managing not only the ticket sales, but the relationship with the customer. Yeah, I could do a one-time ticket sale with EventBrite or BrownPaper Tickets (whatever they're called), but I don't have a long running capture of deep customer spending and attendance history.
Nachteile:
The only thing that we ran up against was that pew style seating is hard to section off in the software and, inevitably, it was easier to create general "rooms" for reserved sections rather than using the seating chart for a church sanctuary. It's wonderful for theater seating!
Antwort von Vendini
vor 4 Jahren
Andrew, thanks for sharing your thoughts and insights here. We're happy to hear that the system is easy to use and has been a good fit for you folks at Episcopal Church of the Ascension. We feel lucky to partner with you and are grateful you're a part of the Vendini family. Cheers, The Vendini Team
Tad F.
Box Office Manager in USA
Darstellende Künste, 2-10 Mitarbeiter
Verwendete die Software für: Mehr als 2 Jahre
A Wonderful Experience with a Wonderful Software
Kommentare: Vendini has been so wonderful to us over the past three and a half years. We have experienced a lot of growth and they made some of that possible. And when we needed to renegotiate things because of our growth, they were more than willing to do so. They really care about making the users feel comfortable with the software and providing us with some fantastic customer service when necessary.
Vorteile:
The ease of use for all the employees at my company is the top feature for me. Whether we are on the marketing side, fundraising, or just trying to sell tickets, Vendini makes the service very accessible and customizable to us and our needs. Also, their customer service is always very good about making sure we are using their service fully and feel comfortable with all of their features.
Nachteile:
Sometimes certain issues take a while to get resolved within the software. Most things they are great about fixing as soon as I tell them, but there are an issue or two that have yet to be resolved. Also, the amount that gets taken out from donation transactions can get a little high for us as a non-profit.
Emily S.
Box Office Manager in USA
Bildende Kunst, 11-50 Mitarbeiter
Verwendete die Software für: Mehr als 1 Jahr
Vendini is a simple ticketing solution
Kommentare: I had worked with Vendini for two years prior to switching to another system. Vendini was fairly simple to use for the customers on the front end, but it became overly complex on the back end due to certain errors in reports and inability to override certain capabilities. From the front end, Vendini was attractive and easy to use for our patrons. From finding the event, to choosing seats and paying--it created an easy functional flow for patrons to follow. The only major issue was that the donation feature on the payment page. It confused patrons (a handful of times) and lead them to believe they were to input their total instead of the total auto populating. These patrons entered their total amount in the donation field, and ended up paying for the event twice. The back end of Vendini gave me a lot of issues. Granted, it's been about 2 years since I have used this system, so I'm sure improvements have been made. The building of an event was fairly simple, and if you needed to make changes once an event was live you could do that easily. My biggest qualm with Vendini was the financial reporting. No two reports that populated in the system matched, and it made reconciliation a painful experience. The way the reports broke down fees and discounts, made it difficult to reconcile with traveling entertainment companies who would need financial reporting at the completion of their concert. The reports that did not deal with money did match, and were useful. When I would try and contact customer service, they would send me to voicemail, and return my calls after hours (due to a time difference). All in all, if you are not dealing with financial reporting, then Vendini is an easy to use and accesible to online patrons. I am confident that they have improved the system since my last use.
Vorteile:
It's easy to navigate front end. The patrons rarely had trouble purchasing tickets.
Nachteile:
The financial reporting that did not match.
Verifizierter Rezensent
Data Entry Specialist in USA
Verifizierter Nutzer auf LinkedIn
Hochschulbildung, 201-500 Mitarbeiter
Verwendete die Software für: Mehr als 2 Jahre
I have used Vendini for two years as an online ticketing system for events.
Vorteile:
Vendini offers several options to enhance your experience when selling tickets for an event or show. You are able to use your website and logo as well as the logo of the band or event you are selling tickets for. My favorite option is the ability to add a donation to individual's purchases. I worked with a Foundation that was raising funds for scholarships. Being able to add an additional donation button gave me the opportunity to earn additional funds for my Foundation. In addition, I loved the marketing portion. To be able to send an email to patrons through vendini instead of constant contact was super easy.
Nachteile:
The function that I liked the least was that you are limited to character usage and design when it comes to marketing your events. Sometimes the buttons are difficult to use and change when trying to make the email blasts more appealing.
Antwort von Vendini
vor 4 Jahren
Thanks for sharing your thoughts in this review. We're happy to hear the system has been a good fit for your business and its patrons. We're happy you're a part of the Vendini family. If you need anything, drop us a line. -The Vendini Team
Jeremy A.
Senior Subcontract Specialist in USA
Verifizierter Nutzer auf LinkedIn
Verteidigung & Raumfahrt
Verwendete die Software für: Mehr als 1 Jahr
Vendini is the ideal box office and integrated website solution for our organization.
Vorteile:
The integration with the website and online box office is one of the best features of Vendini. The box office software and apps are extremely easy to use have worked flawlessly with not lag or interruption. Our ticket sales have increased significantly since using Vendini, and season ticket subscribers increased from 10 to 45 in one year. Our fundraising has increased too as patrons easily add tip jar donations to each ticket purchase. Vendini customer service is outstanding - every person I have ever spoken with, email, or chatted with is polite, responsive, and knowledgeable. The additional features of credit card processing, equipment rental, patron database, email marketing, and more, Vendini is truly and all-in-one solution that we highly recommend.
Nachteile:
Apps are not compatible with Android devices; and inability to sell gift cards while using Vendini credit card processing. But honestly, there isn't much NOT to like.
Antwort von Vendini
vor 4 Jahren
Hello Jeremy, Thanks for sharing your thoughts in this review. We're happy to hear the system has been a good fit for your business and its patrons. We're happy you're a part of the Vendini family. If you need anything, drop us a line. -The Vendini Team