Was ist Wordfence?
Endpoint protection platform that helps IT professionals protect WordPress websites from targeted attacks, malware, and other threats.
Wer verwendet Wordfence?
Nicht vom Anbieter bereitgestellt
Wo kann Wordfence bereitgestellt werden?
Cloud, SaaS, webbasiert
Über den Anbieter
Defiant
Ansässig in Seattle, USA
Erhältlich in diesen Ländern
Vereinigte Staaten
Über den Anbieter
Defiant
Ansässig in Seattle, USA
Erhältlich in diesen Ländern
Vereinigte Staaten
Wordfence – Videos und Bilder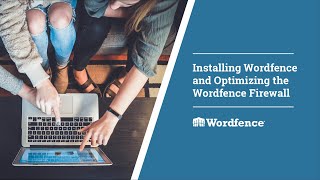 Kosten ähnlicher Produkte wie Wordfence vergleichen
Wordfence Funktionen
Anomalie- / Malware-Erkennung
Erkennungssystem für unberechtigte Eingriffe
Firewalls
IP-Filterung
Intrusion-Prevention-System
Schwachstellen-Scannen
Threat Response
Web-Application-Security
Alternativen für Wordfence
Bewertungen über Wordfence
Fahadh N.
Managing Director in Sri Lanka
Verifizierter Nutzer auf LinkedIn
Informationstechnologie & -dienste, 2-10 Mitarbeiter
Verwendete die Software für: Mehr als 2 Jahre
Wordfence to the rescue
Kommentare: Overall, Wordfence is a life-saver that prevents all unauthorized accesses and potential threats and keep your website safe.
Vorteile:
I'm developing websites using Wordpress for the past 14 years. Since the past couple of years, hack attempts have increased by many folds. Wordfence has been installed on dozens of my websites and it always has been a life-safe. Specially with the in-built firewall rules, Wordfence ensures that unauthorized access to your site is completed blocked. With more blacklisting and whitelisting options - it gives more control over to who can access and who cannot. The premium version has a powerful Web Application Firewall (WAF) that acts as the frontline of the website that blocks potential threats that comes to your website.
Nachteile:
The software can further improve. Particularly, a little bit more features added to it would make the plugin more irreplaceable. For example, file management security, database management security, more bruteforce relation hardening options (custom wp login url etc.) etc. can be added to increase more security.
Design, Selbstständig
Verwendete die Software für: Mehr als 1 Jahr
In Betracht gezogene Alternativen:
The first plugin to get installed on every new site install
Kommentare: I recommend it since it offers peace of mind knowing the site has at least some protection. Even if it is the free version, I feel much better having it on there doing its thing.
Vorteile:
I love how the free version offers enough protection for simple sites. I like having the login alerts notify me when others log in to the site. The feature to add usernames to a blacklist that will automatically lock out the user when entered at login is great too. Another great feature is the Wordfence Central feature, which lets you connect your account to Wordfence, it will list all of your connected sites in a central dashboard on their site to make managing all of your sites so easy and fast. That is my favorite feature.
Nachteile:
I don't like how it has a notification icon next to the name in the dashboard menu for useless notifications. Especially when it is a notification for the ToS documents that appear every couple of weeks. That is really annoying to me but I'm the type of person that doesn't like extra notifications cluttering up my dashboard.
Vanessa A.
blogger in USA
Schreiben & Editieren, Selbstständig
Verwendete die Software für: 1-5 Monate
a bit complex
Kommentare: It was okay but I had some conflicts with the plugin and my hosting service.
Vorteile:
It offers some good features for site security. I liked that it allowed you to customize your security settings even with the free plugin. You can also have login notices emailed to you as well.
Nachteile:
I found the software dashboard to be a bit confusing. I also had an issue with scans. It seemed to be too heavy for my hosting service to handle.
Ann A.
Marketing Consultant in USA
Marketing & Werbung, Selbstständig
Verwendete die Software für: Mehr als 2 Jahre
No need to become a security expert yourself; just use Wordfence
Kommentare: Overall, Wordfence handles security so I can do other things instead. I'd rather work on marketing and website content, and my clients would rather pay me to do that too to grow their businesses.
Vorteile:
Wordfence is the first plugin I install on a site, instantly after installing WordPress. Wordfence has long been one of the top 2 or 3 WordPress security plugins when it comes to covering all bases to keep sites protected. Before Wordfence I spent hours trying to learn all the settings and best practices to protect a site, while trying to figure out which articles, classes, videos and webinars were legit and which were obsolete already or full of misinformation. Eventually I figured out that Wordfence automates all that. And their team is extremely diligent in adding to the product as new security risks and vulnerabilities emerge on the web, as well as working with individual plugin and theme developers to alert them of new issues and get them resolved. Now I don't have to try to be a security expert. The backbone of my website security strategy is Wordfence, plus a hosting company that is strong on server-side security - plus standard best practices like choosing complex passwords and managing a solid, redundant backup process. Something else I like a lot is the real-time email alerts from Wordfence when a new vulnerability is discovered with a WordPress plugin or theme or Wordpress itself - I can glance at the email to see if it's software I'm using on any of my sites, and if it is, follow Wordfence's instructions to update the software to a new version that contains a fix for that vulnerability.
Nachteile:
I have a few sites where the Wordfence firewall is only 85% installed. There's one more step to optimize the firewall. But when I try, it fails. For this step there are several hosting server settings to try if the first setting fails, and you have to wait a couple days after each try to see if it worked. I've started the process twice, then lost track. I wish it could detect my hosting server settings automatically instead of just saying it's taking its best guess. Now I have to start over once again to document it so that I can open a support ticket if all the options fail.
Proinsias M.
Owner Manager Digital Specialist in Irland
Verifizierter Nutzer auf LinkedIn
Onlinemedien, Selbstständig
Verwendete die Software für: Mehr als 2 Jahre
Excellent Free Model Tier for Small Businesses
Kommentare: I am very happy with Wordfence, and many developers who make website from small sole traders and businesses use the Free Plan and have no complaints. You need to set it up from a check sheet from someone reputable so you have the best security.
Vorteile:
It had a very generous free tier which is important for a small business There was a lot of features that to be honest were worth paying for. I started to watch the weekly Video Call and I learnt a lot about security from those calls. I also did get the quiz right one week and I won some nice SWAG as it is referred to in the call I could switch off functions based on conflicts and general advice If there is a Critical Threath they will let you know even if you are on the free plan
Nachteile:
I had to wait 4 weeks before learning about any major threats as I was not a paid member There was talk about it bloating my wordpress site, but to be honest I could not prove that. I upgraded by Hosting and Caching plugins and it was nothing to be worried about. There is a learning curve and I did rely on online help is setting up the configuration initially, and I was unsure if that advice was credible. But it worked well for me.