Was ist Plant an App?
Plant an App ist eine Low-Code-Entwicklungsplattform, mit der du Webanwendungen schnell erstellen und bereitstellen kannst. Plant an App ist eine Plattform, die sich von anderen unterscheidet,
weil sie die Geschwindigkeit und Flexibilität einer Kombination aus Low-Code und No-Code bietet. Der Entwicklerinput wird vom ersten Tag an mit einer Vielzahl von unterstützten Programmiersprachen
und API-Tools gefördert. Vier Anwendungsentwicklungsebenen bieten den Rahmen für die Erstellung robuster Lösungen
mit echtem Geschäftswert.
Wer verwendet Plant an App?
Geschäftliche Nutzer und technische Führungskräfte, die beschleunigte und ausgefeilte Webanwendungen entwickeln möchten, darunter ERPs (Enterprise Resource Planning), Vertragsmanagement, Portale, Supportcenter, Lernplattformen und viele mehr.
Wo kann Plant an App bereitgestellt werden?
Cloud, SaaS, webbasiert, Mac (Desktop), Windows (Desktop), Linux (Desktop), Windows (On-Premise), Chromebook (Desktop)
Über den Anbieter
Plant an App
Telefon-Support
Über den Anbieter
Plant an App
Telefon-Support
Plant an App – Videos und Bilder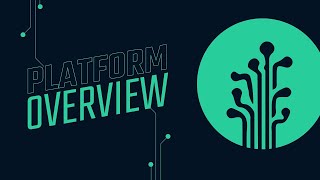 Kosten ähnlicher Produkte wie Plant an App vergleichen
Plant an App Funktionen
API
Anpassbare Vorlagen
Automatisierung von Geschäftsprozessen
Daten-Import / -Export
Datenaggregation und -veröffentlichung
Debuggen
Design-Management
Designvorlagen
Drag-and-Drop
Einsatz-Management
Entwicklung von Web-Apps/mobilen Apps
Für die No-Code-Entwicklung
Grafische Benutzeroberfläche
Integrationsmanagement
Integrierte Entwicklungsumgebung
Iterationsverwaltung
Kompatibilitätstests
No-Code
Veränderungsmanagement
Visuelle Modellierung
Vorgefertigte Vorlagen
Vorlagen
Werkzeuge zur Zusammenarbeit
Workflow-Management
Zugriffskontrollen / Berechtigungen
Alternativen für Plant an App
Bewertungen über Plant an App
Anthony C.
Co-Founder, Chief Technology Officer in Australien
Verifizierter Nutzer auf LinkedIn
Krankenhausversorgung & Gesundheitswesen, 2-10 Mitarbeiter
Verwendete die Software für: 6-12 Monate
Low Code Development of Medical Communication Solution
Kommentare: Plant an App has been the first development team we have worked with. The team provided to us has been excellent to work with despite the time zone differences. The regular weekly online meetings and introduction to a task platform has allowed regular communication, often allowing answers to be made to questions from the developers as they are posted. The development team has provided a transparency to the build process, giving us the confidence of being able to complete the brief even with the changes in the scope of the application.
Vorteile:
The Low Code Plant an App platform has allowed the rapid and flexible development of a medical communication solution leveraging on the underlying DotNetNuke platform. It has allowed our company to work closely with the Plant an App development team, being able to see the program development in real time. The ability to be able to use the platform as development is progressing allows rapid application testing and ability to change direction of development without the need to large changes to base code such as in traditional programming. The ongoing development of the Plant an App platform as well as the Low Code Café sessions is constantly adding new features and solutions every week. Our small company started with limited programming knowledge. In 3 months of working with the developers we have been able to learn to develop our own components, entities, SQL, workflows and razorscript code to add to the application development.
Nachteile:
The main issue I have faced is trying to implement a different skin into the application that makes use of the current bootstrap features. This can limit some UI design features, but does not take away the underlying power of the platform. As with any software tool, upgrades to underlying components can always cause issues with past projects. But with the regular updates from the Plant an App development team we are confident that this design feature will be available in the not too distant future.
Phil W.
Application Aprchitect in USA
Einzelhandel, 201-500 Mitarbeiter
Verwendete die Software für: Mehr als 2 Jahre
Low Code speed with the flexibility of custom development, a winning combination
Kommentare: I have automated many business processes, decreasing the labor-intensiveness dramatically, and providing a cleaner, more integrated solution than the disparate processes that were in place before. It allows for building much more complete solutions than other no/low code platforms (like caspio), while providing flexibility to NOT having a licensing model that is per user and penalizes success (like most of the other low code platforms we looked at).
Vorteile:
the flexibility of the product, the ability to rapidly build custom solutions, the wealth of existing options for building a complete solution, including the useful plugins to provide an end-to-end solution for the business. it is also a very cost-effective solution compared to the per-user licensing most other products in this space use.
Nachteile:
since it is right now more of a niche tool, not a lot of resources (other than the plant-an-app website itself and their seminars) out there for trouble-shooting or learning excercises, but plant-an-app does have a responsive community to help resolve issues
Jeff B.
Tech Systems Director in USA
Non-Profit-Organisation Management, 501-1.000 Mitarbeiter
Verwendete die Software für: Mehr als 2 Jahre
Great No-Code Low-Code Option
Kommentare: DNN Sharp and Plant an App have allowed us to quickly deploy a new comprehensive app for one of our key functions in our organization.
Vorteile:
We've used DNN Sharp for years and as Plant an App was developed we were intrigued by the responsiveness of the developers to user input on functionality. It takes the flexibility of the original tools and brings them into a much more user friendly environment. I'm looking forward to transitioning many of our existing tools to the new platform.
Nachteile:
The only challenge we face is knowing which context we are working in as well as which pattern of code is needed for various functions. Do we use C#, java or SQL logic?
Antwort von Plant an App
letztes Jahr
Your insights are much appreciated, Jeff! The programming languages used for the low-code part are in most cases interchangeable and depend on user preference. However, in some cases some would perform better than others - for example, using SQL if the need is to operate on data or Javascript if the need is to manipulate some JSON objects. I will take this subject to the team to prepare resources that would assist with this decision. Might be a very good subject for a Low-Code Cafe or a course on the Low-Code Academy.
Mark B.
Business Owner & Programmer in USA
Internet, Selbstständig
Verwendete die Software für: Mehr als 1 Jahr
Low Code Rapid Application Development
Kommentare: My overall experience with Plant an App has been extremely positive. It puts rapid development within my reach, there are multiple opportunities to learn and grow, there is interaction with the company and a community around the product. The biggest thing is creating successful solutions on time for clients.
Vorteile:
This software allows me to create online applications rapidly. It does so by packaging actions that would ordinarily require a programmer to develop into prebuilt building blocks with changeable settings. Plant an App simplifies the creation of database interactions, workflows, scheduled procedures, API's and more to the act of filling in the right settings. It still allows me to extend functionality with code if desired. It enables me as an integrator to create applications and deliverables that otherwise would have been out of my reach.
Nachteile:
Like most software in this genre, this product is relatively new and some change in features and organization and licensing are to be expected short term. That said, there is direct contact available with company reps and opportunities to contribute to the success of the product.
Roberto C.
CTO in Italien
Computer-Software, 2-10 Mitarbeiter
Verwendete die Software für: Mehr als 2 Jahre
Low Code for Software Engineering - The only limit is the sky
Kommentare: I have been a customer of the modules that form the basis of PlantAnApp for many years and switching to PAA was the natural evolution, being able to leverage the experience already gained.
The product is evolving very quickly and overall I find it an excellent platform for a developer who wants to drastically reduce development time.
Vorteile:
Very features rich framework and application builder Unlike other platforms born in the "period of lowcode", the components of which PlantAnApp AppBuilder is composed come from over 10 years of use in critical business applications and have a maturity and flexibility that allow to realize any kind of application. Many "simplified" platforms soon show their limits when confronted with complex cases, while I have not yet found things "that can not be done" with PlantAnApp.
Nachteile:
The learning curve may be a bit steep but it is the price to pay for extreme flexibility.