Was ist Enscape?
Virtual-Reality- und Echtzeit-Rendering-Plug-in für Revit, SketchUp, Rhino, ArchiCAD und Vectorworks. 85 der Top 100 Architekturunternehmen verwenden Enscape.
Enscape lässt sich mit nur einem Klick starten und innerhalb von Sekunden ist das vollständig gerenderte Projekt einsehbar – kein Hochladen in die Cloud oder Export in andere Programme erforderlich.
Enscape ist zu einer Standardanwendung in Projekten bei Unternehmen wie Foster + Partners oder Kohn Pedersen Fox (KPF) geworden.
Wer verwendet Enscape?
Enscape bedient Architekten, Designer, Innenarchitekten, Ingenieure, BIM-Manager, BIM-Koordinatoren, Einzelhandelsplaner und viele andere.
Where Enscape can be deployed?
Cloud, SaaS, webbasiert, Windows (Desktop)
About the vendor
by Enscape
2017 gegründet
Chat
Erhältlich in diesen Ländern
Australien, Kanada, Neuseeland, Vereinigte Staaten, Vereinigtes Königreich
About the vendor
by Enscape
2017 gegründet
Chat
Erhältlich in diesen Ländern
Australien, Kanada, Neuseeland, Vereinigte Staaten, Vereinigtes Königreich
Enscape – Videos und Bilder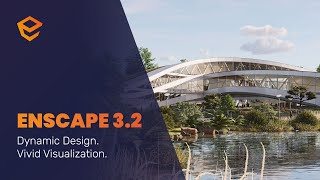 Kosten ähnlicher Produkte wie Enscape vergleichen
Startpreis
39,90 $/Monat
119,00 $/Jahr
250,00 $/Monat
Nicht verfügbar
Funktionen von Enscape
360-Site Stream
3D-Modellierung
Abfassung
Animation
BMI-Modellierung
Bildbearbeitung
CAD-Werkzeuge
Datei-Verwaltung
Daten-Import / -Export
Design-Management
Dokumentenmanagement
Drag-and-Drop
Drittanbieter-Integration
Für die AEC-Branche
Grundrisse und Karten
Inhalt-Bibliothek
Komponentenbibliothek
Landschaftsdesign
Offline-Zugriff
Panoramen
Produktvisualisierungen in Echtzeit
Projektmanagement
Rendering
Sichere Datenspeicherung
Skizzen- und Anmerkungstools
Unterstützung mehrerer Dateiformate
Videoerstellung
Vorgefertigte Vorlagen
Vorlagen-Management
Werkzeuge zur Zusammenarbeit
2D-Zeichnung
3D-Imaging
API
Abfassung
Abrechnung & Rechnungsstellung
Aktivitäts-Dashboard
Angebote / Schätzungen
Anpassbare Berichte
Anpassbare Vorlagen
Aufgaben-Fortschrittsverfolgung
Aufgabenmanagement
Aufgabenplanung
Auftragskostenrechnung
BMI-Modellierung
Berichterstattung und Statistik
Daten-Import / -Export
Datenvisualisierung
Design-Management
Dokumentenmanagement
Dokumentenspeicher
Drag-and-Drop
Drittanbieter-Integration
Echtzeit-Benachrichtigungen
Echtzeit-Daten
Für die AEC-Branche
Kommentare / Notizen
Kommunikationsmanagement
Kontaktmanagement
Kontrolle des Genehmigungsprozesses
Kundenspezifisches Branding
Material-Rechnung
Mehrere Projekte
Mobiler Zugriff
Planungs-Tools
Prognosen
Projekt-Nachverfolgung
Projekt-Workflow
Projektmanagement
Projektplanung
Projektzeiterfassung
Präsentations-Tools
Rechnungsmanagement
Rollen-basierte Genehmigung
Sichere Datenspeicherung
Statusverfolgung
Suchen / filtern
Timesheet Management
Vertrags-/Lizenz-Management
Vorlagen-Management
Zusammenfassende Berichte
Alison L.
Interior Designer in USA
Architektur & Planung, 51-200 Mitarbeiter
Verwendete die Software für: Mehr als 2 Jahre
Faster work flow and happier clients!
Kommentare: In general, Enscape has made rendering infinitely easier than it was previously. We use to live in a world where we were unable to show all clients 3D images due to scale and duration of projects. After implementing Enscape into our daily work flow there is no reason we cant walk through the entirety of the building with every client. This has shown us huge improvements in client engagement and satisfaction. Working on education projects, Enscape has allowed us to quickly produce images and video to create an overwhelming sense of excitement among school students and staff!
Vorteile:
Enscape has sped up our working process by hours and hours. Renderings that normally were taking significant periods of time in the cloud are now complete in a matter of seconds. This allows us to spend significantly more time on design simply due to the fact that we are not hindered by technology. Additionally, the quick production of life like images allows the team to take a look at design options and quickly critique and select design direction. The ability to work with this speed has allowed our firm to create higher quality design projects across the board.
Nachteile:
While Enscape allows renderings to be produced very quickly, I often find myself frustrated by forgetting to pause the live updates. This in turn slows my work flow. Perhaps if the updates were paused as the default with an option to sync after you have been able to make a series of changes!
Jorge M.
Lead 3D Artist/ Architect in USA
Architektur & Planung, 11-50 Mitarbeiter
Verwendete die Software für: 1-5 Monate
Fast and Quality GPU Renderings right inside Sketchup
Kommentare: Enscape creates awesome looking results in very little time, GPU rendering and Ray tracing are the future and this engine leverages this. There are a couple things I would improve (see Above) but they are doing things that almost no one has been able to do in terms of SketchUp Integration.
Vorteile:
First, the all-around awesome integration with SketchUp is the best thing of this software. There is a scenes, material and all settings work together seamlessly. Also, geometry doesn't take too much time to generate, so reviewing your scene in real-time while making changes is possible. Ray Tracing Brings another layer of realism to Enscape, and accurate reflections. The Asset Library is also very complete, and soon will have the option to edit materials. Tethered VR Support
Nachteile:
I have a couple of points that I did not like. Stitching when creating VR 360 Renderings, currently they come out with Artifacts. Not sure if this will be fixed soon. No way to do Batch 360 Renderings or Animations. It is VERY hard to calculate exposure in 360 images. It depends on where you are looking at when the 360 Render starts. So It can be different every time. Creating Overexposed or underexposed images. WebVR is very laggy and does not look as good as the offline renderings/ tethered experience you can generate with Enscape, light baking integration would solve this. Textures cannot read Relative Paths, so they get broken a lot.
Robson G.
Architect and 3D modeler in Mexiko
Verifizierter Nutzer auf LinkedIn
Architektur & Planung, 2-10 Mitarbeiter
Verwendete die Software für: 6-12 Monate
Rendering in real time
Kommentare: The workflow of the software was different than I expected.
Vorteile:
It has a lot of features to do a really professional digital image and great videos.
Nachteile:
It needs a computer with good components and it is a bit expensive.
Andrew H.
Junior Architect in USA
Architektur & Planung, 51-200 Mitarbeiter
Verwendete die Software für: Mehr als 2 Jahre
Enscape Review
Kommentare: in general, love it. its quick and easy but looks great and integrates into your fav softwares.
Vorteile:
i love how nimble this software makes rendering. you can zoom around your model in Rhino, Sketchup, or Revit (your pick) and see all the time what things look like in 3D. on top of that, you can hit 1 button and render the image you are currently looking at for presentations/collaboration. not only is it great for everyday use, but it can also be used to create more polished renderings. there are material ID and object ID channels that you can export to make post production a breeze. another great feature is the ability to save your views, so you can always go back to the same view if you need to (god forbid) re-render the frame.
Nachteile:
one thing i don't like is that with a recent update, they changed how the view settings are stored and saved in a Revit project. if one person adjusts a saved view setting, they "own" the whole view settings element that was created. this means that other team members cannot modify that view setting until the first team member synconizes.
Chanaka A.
Civil Engineer in Sri Lanka
Verifizierter Nutzer auf LinkedIn
Tiefbau, 51-200 Mitarbeiter
Verwendete die Software für: 1-5 Monate
Excellent plugin with great compatibility
Kommentare: Enscape is a plugin that is used for real-time rendering and virtual reality experience. It's compatible with leading software in the industry such as SketchUp, Revit, Rhino, ArchiCAD, and Vectorworks. This plugin works directly in the mentioned software and helps users to view a rendered output. And other than English, Enscape supports several languages helping many users worldwide. And this is recommended for beginners in the design industry. Also, the rendering is quite good with lighting and shadow effects. Compared with other alternatives, I think this is the best choice for real-time rendering and virtual reality experience.
Vorteile:
Enscape is quite powerful and fast compared to typical rendering methods and even easier to use with user-friendly navigating through the plugin. Enscape is compatible with most of the leading design software packages. Also, the built-in asset library is another great feature that saves a lot of time. Most of the designers use Enscape rather than typical rendering methods due to its efficient and attractive attributes. And being able to use it directly in the main software saves a lot of time. With a helpful user interface and tutorials, it's easier to learn and use Enscape as a professional designer within a few hours. In fact, this is the recommended rendering tool for all the newbies in the design industry. And even the render outputs are high quality, with shadow and light effects, a very life-like simulation is provided.
Nachteile:
Sometimes it takes a powerful device to get the optimum output from Enscape. Also sometimes lags and bugs occur while using but after restarting it seems okay. And files tend to be large if complex geometric objects exist in the rendering.