Was ist Hexowatch?
Hexowatch ist ein KI-Sidekick, um jede Website auf visuelle, inhaltliche, Quellcode-, Technologie-, Verfügbarkeits- oder Preisänderungen zu überwachen.
Hexowatch arbeitet rund um die Uhr, um Trends zu erkennen, deine Konkurrenten auszuspionieren, deine Webseite visuell zu überprüfen, jede Änderung zu archivieren und jede Webseite in deine eigene private Datenquelle zu verwandeln. Du kannst in Minutenschnelle loslegen – keine Software, Proxies oder Programmierung erforderlich.
Wer verwendet Hexowatch?
Für den geschäftlichen und privaten Gebrauch
Hexowatch – Details
Hexact
2019 gegründet
Hexowatch Kosten
Startpreis:
14,99 $/Monat
Ja, Gratisversion verfügbar
Hexowatch bietet eine Gratisversion. Die kostenpflichtige Version von Hexowatch ist ab 14,99 $/Monat verfügbar.
Preismodelle
Hexowatch – Details
Hexact
2019 gegründet
Hexowatch – Videos und Bilder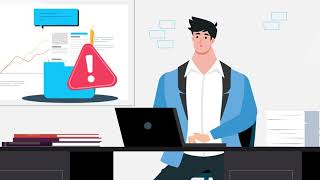 Hexowatch – Bereitstellung und Support
Kundenbetreuung
E-Mail/Helpdesk
FAQ/Forum
24/7 Live-Support
Chat
Training
Live Online
Dokumentation
Videos
Funktionen von Hexowatch
API
Abfrage-Generator
Ad-hoc-Analyse
Ad-hoc-Anfrage
Ad-hoc-Berichterstattung
Aktivitäts-Dashboard
Alarmfunktion / Benachrichtigungen
Anpassbare Berichte
Benutzer-Management
Berichterstattung / Analyse
Berichterstattung und Statistik
Dashboard
Dashboard-Erstellung
Data Mapping
Daten-Connectors
Daten-Identifizierung
Daten-Import / -Export
Datenbank-Unterstützung
Datenerfassung und Übertragung
Datenextraktion
Datenmigration
Datenspeicher-Management
Datenvisualisierung
Datenvorbereitung in Selbstbedienung
Diagramm-Erstellung
Drag-and-Drop
Drittanbieter-Integration
Echtzeit-Analytik
Echtzeit-Berichterstattung
Echtzeit-Daten
Kundenspezifisches Branding
Leistungskennzahlen
Mehrfache Datenquellen
Metadata-Management
Prognose
Prädiktive Analytik
Rollen-basierte Genehmigung
Self-Service-Analysen
Sentiment-Analyse
Sichere Datenspeicherung
Storytelling
Suche in natürlicher Sprache
Suchen / filtern
Trend-Analysen
Umsatzentwicklung-Analyse
Visuelle Analytik
Visuelle Entdeckung
Widgets
Zugriffskontrollen / Berechtigungen
Überwachung
API
Aktivitäts-Dashboard
Aktivitäts-Verfolgung
Alarmfunktion / Benachrichtigungen
Anpassbare Berichte
Anwendungsmanagement
Benutzer-Management
Besucher-Nachverfolgung
Chat / Messaging
Compliance Management
Datenvisualisierung
Drag-and-Drop
Drittanbieter-Integration
E-Mail-Benachrichtigungen
Echtzeit-Analytik
Echtzeit-Benachrichtigungen
Echtzeit-Berichterstattung
Echtzeitüberwachung
Einmalige Anmeldung
Ereignisprotokolle
FTP-Überwachung
Für Webseiten
Konfigurierbare Warnmeldungen
Leistungskennzahlen
Leistungsmanagement
Mail-Server-Überwachung
Mehrere Benutzerkonten
Mobile Benachrichtigungen
Multi-Location Monitoring
Problem-Nachverfolgung
Problemmanagement
Remote-Monitoring und -Management
Risiko-Warnungen
SSL Monitoring
Scheduled Testing
Server-Überwachung
Störfallmanagement
Transaktion-Überwachung
Trend-Analysen
Uptime-Berichterstattung
Verfügbar
Website-Analytik
Werkzeuge zur Zusammenarbeit
Widgets
Richard V.
Technical Support Engineer in Niederlande
Verifizierter Nutzer auf LinkedIn
Onlinemedien, 2-10 Mitarbeiter
Verwendete die Software für: 6-12 Monate
tip of the iceberg
Kommentare: So far a great experience. In the beginning some pages made the google chrome tab freeze, I reported this bug and it was solved really quickly!
Vorteile:
I bought Hexowatch purely for the visual monitoring. But it has so much more monitoring options that it has its value in almost any use-case. But the amount of checks/month for their current price point made it an absolute no brainer
Nachteile:
It's still in a early stage so I wasn't to happy to manually add each monitor but, it's currently on the roadmap to make that easier.
In Betracht gezogene Alternativen: Ghost Inspector und ChangeTower
Warum Hexowatch gewählt wurde: Better pricing for the number of monitors
Zuvor genutzte Software: ChangeTower
Gründe für den Wechsel zu Hexowatch: user to setup and use, better pricing for the features I need.
Antwort von Hexact
letztes Jahr
Thank you very much Richard! This is a fuel to our engines :)
Damon M.
Founder in USA
Verifizierter Nutzer auf LinkedIn
Internet, Selbstständig
Verwendete die Software für: 1-5 Monate
Flexible monitoring tool that saves you a ton of time
Kommentare: Hexowatch is one of those tools where once you begin using it, you can't imagine life without it. In particular, it saves me a lot of time and increases accuracy when it comes to visually comparing WordPress web pages after applying updates.
Vorteile:
The feature most useful for my business is the visual monitor. It allows me to watch any number of web page for visual changes and then get notified when those changes exceed a certain percentage (called sensitivity). After a change occurs, you can use their slick before/after slider to see exactly what's different. There is also a highlighter graphic that superimposes the before/after states to give you an alternative way of seeing what's changed. It's really quite clever and I've never seen anything on the market like it.
Nachteile:
There are a few UI/UX improvements I would like to see. For example, the Monitored URLs window doesn't show tags or allow for bulk edits. Since I spend most of my time here, I'd also like to see a better summary of each page monitor without having to click/expand each one. I do however feel it's only a matter of time before additional UI/UX improvements are made. The Hexowatch team is responsive and the software has already improved much since I first started using it.
Antwort von Hexact
letztes Jahr
Thank you Damon, the suggestion noted!
Jessie D.
Founder in Belgien
Marketing & Werbung, 2-10 Mitarbeiter
Verwendete die Software für: 6-12 Monate
Save time by letting Hexowatch monitor websites
Kommentare: For simple monitoring it is very useful. More advanced use cases are more difficult to realise in my opinion.
Vorteile:
The software allows you to monitor web-pages for changes. You can specify how the web-page should be monitored: visual changes, changes in the html source code, and with recent new features it's interesting for developer that want to test the API output. You can specify from which region the browsing action should be done and from which type of device. The use cases are very versatile, developers can test their website or API infrastructure, you can monitor competitors, etc.
Nachteile:
It works well for public sites, but advanced actions such as logging in to a website are impossible. You can monitor multiple links but you must be able to list those links, so for example: a use case where you crawl a website searching for changes in the structure are impossible to my knowledge.
Antwort von Hexact
letzten Monat
Hi Jessie, Thanks for the feedback. You can use the "Actions" feature on HTML Element and Visual monitors to monitor any password-protected page, if it is not against their TOS. Check this video for a quick walkthrough https://hexowatch.com/html-element-advanced-monitoring-walkthrough
Teng W.
Chief Problem Solver in Singapur
Verifizierter Nutzer auf LinkedIn
Informationstechnologie & -dienste, 2-10 Mitarbeiter
Verwendete die Software für: 1-5 Monate
Website monitoring
Kommentare: Overall, Hexowatch is alright. It's easy to setup monitoring, you'll just need the choose the type of monitoring you want and the URL of the page.
As mentioned, AI monitoring obviously needs some enhancement.
Vorteile:
Various available ways to monitor a website; whether it's your own website, client's, or competitors. For web agencies, these are useful. Types of monitoring includes; uptime, HTML, content, tech used, AI, and WhoIS info.
Nachteile:
Their AI monitoring is still pretty un-useable after 2-3 months. Sending alerts although the site it monitors is fine. My guess is, it still can't work out sliders well.
Antwort von Hexact
letztes Jahr
Thank you for the review and feedback Teng
Alexis L.
CEO in Peru
Verifizierter Nutzer auf LinkedIn
Marketing & Werbung, 11-50 Mitarbeiter
Verwendete die Software für: 6-12 Monate
Monitor everything good you do and everything you are going to buy
Kommentare: Receiving notifications when my website, my competitor's website or my product has been modified; it's just wonderful. Hexowatch is an AI-powered website monitor. It can detect changes within minutes, it is fast and very accurate, it has saved me hours of work and a lot of money! It's worth gold.
Vorteile:
Light and dark mode interface User-friendly interface Different types of monitoring for all types of users Constant updates Easy to follow user guides Very attentive support
Nachteile:
Everything works perfectly. I would like to add WhatsApp notifications
Antwort von Hexact
vor 2 Monaten
Great thanks Alexis, much appreciated!