Was ist BasisBoard?
BasisBoard is a modern bid tracking & bid board solution for your team. BasisBoard connects to your inbox, recognizes bid invite emails, and pulls the data into a dashboard instantly (deadlines, bidders, addendas) with zero data entry. BasisBoard generates out-of-the-box graphs and reports so you can see exactly who your best customers are instantly. No complex excel formulas, No broken calculations. No hours preparing data in a spreadsheet. Make the switch to an online bid board today.
Wer verwendet BasisBoard?
Commercial Subcontractors, Supply Houses, and Material Vendors.
Wo kann BasisBoard bereitgestellt werden?
Cloud, SaaS, webbasiert
Über den Anbieter
Basis
Ansässig in New York, USA
2019 gegründet
Telefon-Support
Erhältlich in diesen Ländern
Vereinigte Staaten
Über den Anbieter
Basis
Ansässig in New York, USA
2019 gegründet
Telefon-Support
Erhältlich in diesen Ländern
Vereinigte Staaten
BasisBoard – Videos und Bilder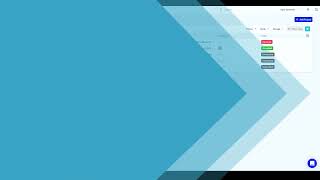 Kosten ähnlicher Produkte wie BasisBoard vergleichen
BasisBoard Funktionen
Angebote / Schätzungen
Aufgabenmanagement
Berichterstattung / Analyse
Dokumentenmanagement
Drittanbieter-Integration
Gebot-Management
Historische Datenbank
Kalender-/Erinnerungssystem
Kalenderverwaltung
Kontaktmanagement
Kosten-Datenbank
Kundennachverfolgung
Lieferanten-Management
Projekt-Nachverfolgung
Projektmanagement
RFP-Management
Sales-Pipeline-Management
Subunternehmen-Management
Werkzeuge zur Zusammenarbeit
Alternativen für BasisBoard
Bewertungen über BasisBoard
Drew
Estimating Executive in USA
Verifizierter Nutzer auf LinkedIn
Bau, 201-500 Mitarbeiter
Verwendete die Software für: Kostenlose Testversion
Better control of bids for subcontractors
Kommentare: Extremely happy and looking forward to what new features they come up with.
Vorteile:
This product better helps subcontractors control the work flow of their bidding process along with helping to analyze their bid data.
Nachteile:
Nothing I am overall satisfied and there are no other products available similar to Basis.
Verifizierter Rezensent
Estimator in USA
Verifizierter Nutzer auf LinkedIn
Bau, 51-200 Mitarbeiter
Verwendete die Software für: 6-12 Monate
In Betracht gezogene Alternativen:
Saves me 5 hours of manual entry a day
Vorteile:
I no longer have to manually type in bid deadlines and track my projects.
Nachteile:
Sometimes I need to link projects together.
Bau, 501-1.000 Mitarbeiter
Verwendete die Software für: 1-5 Monate
BasisBoard is a valuable multi-tool for our Estimating Process
Vorteile:
I am getting far less bid invitation emails in my Inbox thanks to BasisBoard. Emails are compiled and presented in a way that is very organized and easy to manage. The fact that it is pulling bid invites from my Inbox as well as from others on my team is helping to ensure that no potential opportunities are missed. BasisBoard is a great tool for our Estimating team to track projects throughout the estimating process while providing valuable analytics along the way.
Nachteile:
We have experienced some difficulty when attempting to merge projects and use the revision button to update bid packages or pricing. It seems a bit cumbersome and doesn't always update the way we expect it to. However, any support we have asked for has been great. When we ask for help solving this problem, I am positive that they will work to explain and/or fix any issues we have.
Tracy
Chief Estimator in USA
Bau, 51-200 Mitarbeiter
Verwendete die Software für: 6-12 Monate
We Love BasisBoard!
Kommentare: Eliminated overhead, and gained efficiency with timeframe between receiving ITB's and estimators & account managers getting them on their "radar," previously it would take anywhere from 3-5 business days between receiving ITB and someone laying eyes on plans and specs, with BasisBoard that's decreased to one day, two at the most typically.
Vorteile:
As a Specialties subcontractor in a very busy market, we typically receive well over 100 emails every day pertaining to ITB's, with many in duplicate/triplicate (or more). Typically these boil down to anywhere from 10-25 actual ITB's received every day, the majority of which we say "no" to after reviewing. Before BasisBoard, we had a person whose only role was to manually plug all ITB data into our own system, even for projects we weren't going to bid. BasisBoard essentially enabled us to eliminate the position entirely, and allows us to quickly and easily filter out the "junk" from the "treasures" without hours of needless manual data entry before getting to that point. The addition of BasisBoard's Plan Downloading feature further simplified the process, as previously the person in the role of manual data entry was also tasked with downloading all bid documents onto our own local server (meaning BasisBoard also saves us data storage space)
Nachteile:
As someone who uses Bluebeam Revu daily, i find the navigation of plans in BasisBoard to still be somewhat tedious in comparison, but has improved since the initial release thanks to some improvements by the developers since initial implementation. A few minor additions to zoom in/out capabilities would go a long way.
Michael
Senior Project Manager in USA
Bau, 51-200 Mitarbeiter
Verwendete die Software für: Mehr als 1 Jahr
Excellent solution to our Estimating tracking needs.
Vorteile:
The software is excellent at keeping track of all of our bid requests and our proposals. Previously we used Excel, but this is so much more helpful and far easier. We really like the automated features, the reporting, filtering options, etc.
Nachteile:
I can't say there are any negatives. Any time we had an issue or question, Customer Service was very prompt and quickly addressed it.