Was ist PeerBoard?
PeerBoard ist eine Community-Software ohne Programmieraufwand mit klarer erweiterbarer Infrastruktur. Die Lösung bietet kategorisierten Newsfeed, visuelle Anpassung, umfangreiche Nutzerprofile und mehrstufige Kommentare. Du kannst Open-Source-SDK für deine spezifischen Anforderungen oder die WordPress-Integration für eine schnelle und nahtlose Installation verwenden. PeerBoard ist eine perfekte Lösung für alle Arten von privaten und öffentlichen Gemeinschaften, KMU oder Einzelpersonen.
Baue eine starke Community an einem angenehmen und sicheren Ort auf. Alles andere wird für dich erledigt.
Wer verwendet PeerBoard?
Produktorientierte Communitys, professionelle Communitys, Fragen und Antworten, bezahlte private Communitys, Gaming-Communitys, Nischen- und soziale Netzwerke, Insights-Communitys.
Wo kann PeerBoard bereitgestellt werden?
Cloud, SaaS, webbasiert
Über den Anbieter
Circles Collective
2019 gegründet
Telefon-Support
Über den Anbieter
Circles Collective
2019 gegründet
Telefon-Support
PeerBoard – Videos und Bilder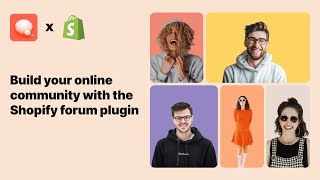 Kosten ähnlicher Produkte wie PeerBoard vergleichen
PeerBoard Funktionen
Aktivitäts-/Newsfeeds
Alarmfunktion / Benachrichtigungen
Angebot in sozialen Medien
Berichterstattung / Analyse
Content-Management
Diskussionen / Foren
E-Mail Marketing
Echtzeit-Chat
Einstellungen (Personalbeschaffung)
Gruppenmanagement
Katalogisierung / Kategorisierung
Kontoverwaltung
Kundenbindung
Mitarbeiter-Datenbank
Mitglieder-Datenbank
Mitglieder-Portal
Mitgliederkommunikation
Mitgliederverzeichnis
Mitgliedschaft-Management
Mitgliedschaftsarten
Moderation
Nutzerprofile
Privates Netzwerk
Self-Service Portal
Suchen / filtern
Textbearbeitung
Veranstaltungsmanagement
Volltextsuche
Werkzeuge zur Zusammenarbeit
Wissensbasis-Management
Zugriffskontrollen / Berechtigungen
Alternativen für PeerBoard
Bewertungen über PeerBoard
Alina
CEO in Costa Rica
Verifizierter Nutzer auf LinkedIn
Informationstechnologie & -dienste, 11-50 Mitarbeiter
Verwendete die Software für: 6-12 Monate
Our team fell in love with PeerBoard
Kommentare: PeerBoard allowed us to organize a large community without the costs of the custom buildout. The main benefits are simplicity, friendly UX both for admins and members, and a highly responsive support team.
Vorteile:
PeerBoard is powerful and the most flexible online community software. It provided us with all tools we need to create and grow our community, which we've been contemplating for years but never had developmental resources to build ourselves. We tried some other tools, but PeerBoard is definitely the simplest one. PeerBoard is the place where large group communication became an easy and efficient thing which is mission-critical in 2021.
Nachteile:
There are a few tiny things that can be improved but the PeerBoard team is open to client feedback and continuously improving such things.
Antwort von Circles Collective
vor 2 Jahren
Thank you, Alina!
Verifizierter Rezensent
Founder in USA
Verifizierter Nutzer auf LinkedIn
Kunst & Handwerk, 2-10 Mitarbeiter
Verwendete die Software für: 6-12 Monate
In Betracht gezogene Alternativen:
Cost Effective, Easy to Use Software to Build Your OWN Community
Kommentare: We needed a private community that would be relatively easy for our target market to navigate and feel comfortable using. PeerBoard delivers on that without a bunch of unnecessary distractions. When there have been issues as they've rolled out their roadmap PeerBoard support has done a great job responding and fixing things. I'm excited to see where they go in the next 12 to 24 months.
Vorteile:
We needed a community that allowed us to control access and privacy settings. Something intuitive and user friendly which allowed us to create our own categories and control access levels based on membership. PeerBoard delivered on all that. While relatively young company they have a clear development roadmap which they have consistently been executing since we purchased their service. This is very important for long term success for them and for us. Peerboard allows you to completely white label, and has a very simple WordPress plugin so interaction from your own domain is seamless to the user. Very important!
Nachteile:
There is one thing not yet available though it is on their roadmap to implement. Mentions, i.e. @MemberName, are not yet available. Since PeerBoard is an alternative to a well trafficked site such as Facebook mentions are an important way to draw people back and encourage them to participate in the discussions. Sometimes their login requires resetting via magic link. It's annoying.
Verifizierter Rezensent
Founder in USA
Verifizierter Nutzer auf LinkedIn
Computer-Software, 11-50 Mitarbeiter
Verwendete die Software für: 1-5 Monate
Great Concept. Poor Support
Vorteile:
Good Product on Paper. We were looking to use peerboard to build our community presence.
Nachteile:
Customer Service. Few features don't work as expected.
Marketing & Werbung, Selbstständig
Verwendete die Software für: 1-5 Monate
In Betracht gezogene Alternativen:
PeerBoard is big league...
Kommentare: I was set up in less than 20 minutes and ready to go with my brand-new custom-looking online community platform. Unfortunately, I made a rookie mistake during setup and accidentally deleted my whole account (it's not an easy thing to do, I clicked through several "are you sure?" prompts but still screwed it up due to being on the phone and trying to work across 200 desktop tabs.) When I realized my mistake, I messaged the help team and got an answer and reset immediately - and not just a "here, it's fixed, off you go," I felt fully supported with their emails saying, "okay, that's all sorted. How are you getting on otherwise? Is there anything else we can help with?" I later realized I was speaking directly with the founder, who probably had a gazillion things to do, but he made me feel like I was an exclusive client. His communication was up there with the best customer service I have EVER received.
Vorteile:
From the outside, PeerBoard looks like humble and basic community software. The available features are streamlined and considered - and that's what I LOVE about it. They focus on doing the right things properly so you can offer an incredible experience to your users. I'm a white-label user, and it sits within my brand like it was custom-made for my community. It's modern, elegant, and includes the bells and whistles you need. New community platforms are launching by the minute, but I believe PeerBoard is here to conquer them all.
Nachteile:
I guess I'd like to be able to edit some of the frontend message content, so the brand language fit is closer, but I'm nitpicking. The system works perfectly well for me without that.
Alison
Founder & Homeschool Coach in USA
Bildungsmanagement, Selbstständig
Verwendete die Software für: 1-5 Monate
In Betracht gezogene Alternativen:
A great addition to my membership program!
Kommentare: Overall my experience with PeerBoard has been excellent. I have been particularly happy with their customer service. I was having a terrible time wrapping my head around how to integrate PeerBoard into my membership (the person who recommended it to me made it sound like she had somehow integrated PeerBoard into the membership platform, and I just couldn't see a way to do that without doing a LOT of messing with code, and that's far beyond my understanding). One of the CEOs of PeerBoard actually hopped on a Zoom with me to walk me through the best way to use PeerBoard for my needs! I've also been excited to see them reaching out to users to ask for feedback on specific elements of the program and find out what our experience is and what we'd like to see changed.
Vorteile:
I've been looking for a way to add a community aspect to my homeschooling membership *without* using Facebook. The platform where I house my membership content doesn't have commenting functionality or a forum feature of any kind, so I was trying to find something that I could either connect somehow to that platform or use alongside it. I found PeerBoard through the recommendation of another user of the platform where I house my membership. While it does not integrate directly into my membership platform, it is the perfect "alongside of" forum for my customers! The interface is very simple and clean, and the setup was shockingly simple. I particularly love the fact that I can group members in whatever way I want, like by what product they've purchased, and then create boards that are accessible only to certain groups. I post hyperlinks to our PeerBoard throughout my membership so it's easy for my members to hop over to the forums to ask questions whenever they feel the need. I also post hyperlinks back to the membership platform in the description of each PeerBoard category so members can easily click back to the membership when they're done on the forums. The forums render beautifully on mobile/touch screen device browsers, so regardless of how my members access the boards, their experience is positive.
Nachteile:
There are a couple improvements that I'm looking forward to seeing PeerBoard make in the future. I do hope they'll eventually have an app, and I'd love to also see some kind of indicator on the different categories that shows when there has been activity in that category (new post or new comments on posts). They *do* have a "recent" space on the front page that shows recent activity, but my guess is that there is a limit to the number of posts that will show up there. I'd like to be able to look at the category list and, at a glance, see where posts or comments have been added since I was last there.
Antwort von Circles Collective
vor 2 Jahren
Hi Alison! Thank you so much for such a comprehensive and honest review. We highly appreciate that you are with us!