Was ist Endpoint?
Vollumfängliche Servicesoftware für digitale Titel und Hinterlegungen, die das Erlebnis eines Abschlusses von Immobilientransaktionen neugestaltetet. Angeboten werden Dienstleistungen für Immobilienagenturen, Makler, Kreditgeber, Titelkoordinatoren, sowie Hauskäufer und -verkäufer.
Wer verwendet Endpoint?
Immobilienmakler und -vermittler, Hypothekenkreditbearbeiter und -geber, Hauskäufer und -verkäufer sowie unterstützende Teams, einschließlich Transaktionskoordinatoren und Kreditbearbeiter.
Wo kann Endpoint bereitgestellt werden?
Cloud, SaaS, webbasiert, Android (mobil), iPhone (mobil), iPad (mobil)
Über den Anbieter
Endpoint Closing
2018 gegründet
Chat
Erhältlich in diesen Ländern
Vereinigte Staaten
Über den Anbieter
Endpoint Closing
2018 gegründet
Chat
Erhältlich in diesen Ländern
Vereinigte Staaten
Endpoint – Videos und Bilder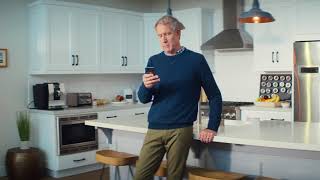 Kosten ähnlicher Produkte wie Endpoint vergleichen
Endpoint Funktionen
Aufgabenmanagement
Dokumentenmanagement
Elektronische Unterschrift
Filesharing
Provisionsmanagement
Transaktionsmanagement
Vertrags-/Lizenz-Management
Alternativen für Endpoint
Bewertungen über Endpoint
Jerry B.
Owner in USA
Verifizierter Nutzer auf LinkedIn
Immobilien, Selbstständig
Verwendete die Software für: Kostenlose Testversion
High Value With Fast Customer Service Responses
Kommentare: Overall experience has been fun and supportive of my service to our clients.
Vorteile:
Endpoint Closing stands out among other options for title & escrow services. I like the platform-based user interface. The logic of the layout is appealing. Also, the platform is monitored continually so that I receive immediate responses from the staff. Moreover, Endpoint's escrow fee is the lowest that I have encountered - a plus for our clients. Finally, the online deposit of buyers' earnest money, is an industry first, and is SO convenient for our clients.
Nachteile:
Integration is seamless. Sometimes I am in too much of a rush to log in to the platform, and would like to merely email a quick question to the staff. I can do this, although it is not clear if this is preferred by their process or not. All communication via the platform does result in a response on the platform, as well as via email - which is helpful during especially busy days when I am not logged into the platform.
Daisy C.
1% Real Estate Broker in USA
Immobilien, 2-10 Mitarbeiter
Verwendete die Software für: Mehr als 1 Jahr
Best Title and Escrow Company
Vorteile:
I'm a full-time real estate broker. I've had a fantastic experience with them from the start. All remote, even final signings are at your place of business or home, not their office. I love their dashboard system so my email inbox isn't inundated with a ton of emails from various employees. If I ever need a document again, I just go to my dashboard. If there's a task I need to do, it's on my dashboard not in an email I need to find again. Simple dashboard system too -- just what we need to get it done. Super user friendly. Plus their staff are quick to respond, and super friendly by email and phone as well.
Nachteile:
There's seriously nothing not to like.
Immobilien, 1.001-5.000 Mitarbeiter
Verwendete die Software für: Kostenlose Testversion
Endpoint Review
Kommentare: Overall it was efficient and cost effective. It's good for someone that is very price sensitive. There was an error made in the process which was fixed and handled. It could've happened with any service provider.
Vorteile:
It is efficient and inexpensive. It is great for anyone that is price sensitive.
Nachteile:
It lacks the level of personal interaction that I'm used to. Even when you call the person, you can tell that it's over a VOIP and there is a lag time in talking. I don't like the shared email account that the staff use.
Bonnie M.
Real Estate Broker in USA
Immobilien, 51-200 Mitarbeiter
Verwendete die Software für: Mehr als 1 Jahr
Keeping up with the times
Kommentare: Overall it has been wonderful and I would use Endpoint over all other escrow and title companies.
Vorteile:
The features I enjoy most are the ability for buyers to deposit their earnest funds via mobile deposit. The old school way of driving over a check or wiring the earnest check is time consuming. I also love the online application and how all the documents can easily be viewed for a file in one location. I don't have to dig through my emails to find it or sign into a cumbersome complex encrypted email where I have to try and remember a password I set. I also love the chat feature as I can ask and get a response so quickly. Lastly, the endpoint team also gets the final settlement statement uploaded so quickly. I like to give a copy to my clients as well need to submit a copy to my brokerage office and it is always sent right after recording numbers are out. Would definitely recommend this product to other brokers and clients.
Nachteile:
We had one time where they were working on updates on the software and the links were not working in the app, they fixed them though. Also once an estimated settlement statement was corrected but the old one kept showing up and the team could not upload the new one and erase the old one.
Roweena Y.
Dental hygienist in USA
Krankenhausversorgung & Gesundheitswesen, 11-50 Mitarbeiter
Verwendete die Software für: Mehr als 2 Jahre
Exceptional service and easy to use!
Kommentare: Overall, our experience with endpoint had us stress free! They were quick, on time and the customer service were phenomenal. Very friendly staff and we would recommend their service/software to anyone and anytime!
Vorteile:
Every step of the way from start to finish of using this software was easy, functional and straight to the point. It is so easy that a monkey can definitely work it.
Nachteile:
One minor glitch I had while using my phone to acknowledge a document. But it was an easy fix to just get on a computer instead. Example: when needing to acknowledge a document for some reason it wouldn't let me find the acknowledgment tab after reading the document. It would kick me out of the page and had to login again. May had been a small glitch through the mobile smart phone use.