Was ist TheraPlatform?
TheraPlatform is All-in One HIPPA compliant EMR, practice management and Telehealth platform for therapists and mental health providers.
Streamline your practice with our comprehensive features: scheduling, documentation, paperless intake/consent forms; note templates; Wiley treatment planners, billing; e-claims, client portal; Free built- in Telehealth with built- in whiteboard, screen-sharing, resource library and more.
Get paid faster with Auto-Pay and Auto-Claim!
Start 30-Day Free Trail!
Wer verwendet TheraPlatform?
TheraPlatform serves therapists, both solo private practices and group practices. Health and wellness practitioners of all shapes and sizes rely on our platform for their daily to-dos.
Wo kann TheraPlatform bereitgestellt werden?
Cloud, SaaS, webbasiert
Erhältlich in diesen Ländern
Vereinigte Staaten
Erhältlich in diesen Ländern
Vereinigte Staaten
TheraPlatform – Videos und Bilder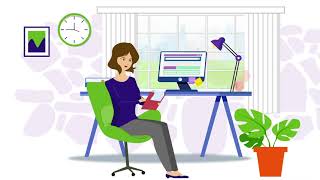 Kosten ähnlicher Produkte wie TheraPlatform vergleichen
TheraPlatform Funktionen
Abrechnung & Rechnungsstellung
Aufgabenmanagement
Behandlungsplanung
Berichterstattung / Analyse
Bestätigung / Erinnerungen
Diagramm-Erstellung
Dokumentenmanagement
EMR / EHR
Fall-Aufzeichnungen
Formularverwaltung
Fortschritt-Notizen
Fortschrittsverfolgung
Für Physiotherapie
Für Praxen für mentale Gesundheit
HIPAA konform
Kommunikationsmanagement
Kundenmanagement
Medizinische Abrechnung
Medizinische Terminplanung
Onlineformulare
Patienten-Aufnahme
Patienten-Terminplanung
Patientenportal
Pflegeplan-Management
Reklamationsabwicklung
SOAP-Notizen
Terminplanung
Terminverwaltung
Versicherungsmanagement
Verwaltung von Patientenakten
Videokonferenzen
Zahlungsabwicklung
Zielsetzung / Nachverfolgung
Übungs-Management
Alternativen für TheraPlatform
Bewertungen über TheraPlatform
Verifizierter Rezensent
Psicóloga in Venezuela
Verifizierter Nutzer auf LinkedIn
Verwendete die Software für: 6-12 Monate
Excellent, provide a secure and easy-to-use virtual office. Designed for private practice.
Kommentare: The benefits are diverse, icomplies with HIPAA, is accessible from anywhere, offers greater support to the session, the videos and audio are of high quality, favors the exchange of resources, the applications are interactive, provides integrated reports and among other things, allows to have unlimited client's staff.
Vorteile:
I like the most is that it provides me with a secure and easy-to-use virtual office and that the software is designed for private practice. In addition to that, includes features adapted to the requirements of us psychologists, mental health providers, social workers, doctors, behavioral therapists, speech therapists, occupational therapists, physiotherapists and others. Is an excellent business solution aimed at school districts, recruitment agencies, universities and other institutions that seek to offer online therapy services.
Nachteile:
I like the least is that you have to pay to use it, I wish there could be a downloadable application, I use the software recently, if the application exists, please excuse my comment.
Antwort von TheraPlatform
vor 4 Jahren
Thank you for reviewing TheraPlatform!Our platform is web-based and therefore you don't need to download any application on your computer.
Verifizierter Rezensent
psychologist in USA
Verifizierter Nutzer auf LinkedIn
Gesundheit, Wellness & Fitness, 2-10 Mitarbeiter
Verwendete die Software für: 6-12 Monate
its great for the price and basics!
Kommentare: Overall, I am very happy with theraplatform and the customer service support received. There have been a few glitches that have been irritating and I have considered looking into other platforms, but it has not been really bad to go to that extent. It is very competitive, has unlimited clients includes telehealth, and has no add-ons, which is very nice to have as an option. As the pandemic improves, I don't plan to use telehealth much, but it is nice to have the option. I really like that I can make my own forms. I especially like that it won't let me submit a claim and let me know that I need to complete the progress note first. They recently raised their rates by $10, hopefully, that revenue will help to make it mobile-friendly for me and for the clients (maybe an app?). I know that at times businesses have to raise the fees, and I appreciate, in my case, knowing that until my next renewal (summertime, yearly plan), I am not affected. Gives me enough notice and time.
Vorteile:
I switched to this platform and I enjoy it very much for the following: 1) It allows you to make and customize templates for assessments, progress notes, treatment plans, everything. 2) Customer service has been extremely receptive, usually gets a response within 24 hours and not much back and forth!. [SENSITIVE CONTENT] is amazing and so efficient! 3)When the claims section is accurate, it is a great option because it tells you the status of your claims "draft, pending, accepted" etc. 4) The price is competitive and great because it includes telehealth as part of their plans with no additional add-on pricing. 5) The software is very easy and basic, it does what you need it to do (I use the Pro plan) 6) They have 3 plan options and you can choose the best one that works for your own practice needs.
Nachteile:
So far I have noticed the following: 1) They recently increased their pricing by $10, at least for my needs, I don't see what was added that benefits my practice. 2) The waiting room is very basic, it is just a white screen. You have 3 backgrounds and 3 sound clips you can activate, but not the best. 3) The calendar setup can be complicated at first especially if you move the 'default' setting- I was not able to see client appointments but got support to fix it. 4) It has been only a few times, there have been clients logged on and waiting but they don't "show" up on my screen, once I refresh, they come up. 5) Logging on to the site on anything other than the computer is challenging. The interface is not very mobile-friendly, and they don't have an app as most others do. 6)I think there must be a purpose for the colors they use (red, green buttons), it gives me the 'feel' like a computer game for kindergarten.
Antwort von TheraPlatform
vor 7 Monaten
Thank you for taking your time to review our software and we are happy to hear that you are satisfied with our service and features.
Sheryle
Licensed Psychologist in USA
Psychische Gesundheitsfürsorge, Selbstständig
Verwendete die Software für: Mehr als 1 Jahr
BILLING and CUSTOMER SERVICE ARE TERRIBLE
Kommentare: Terrible, as I need a reliable billing service since most of my clients have insurance and I am covered under multiple plans. The only satisfactory component of this platform is their virtual platform which worked fairly well most of the time.
Vorteile:
The virtual platform works generally well.
Nachteile:
The billing component of this software are AWFUL, at least if you use them to bill insurance companies, Medicare and/or Medicaid. There are forced codes for some companies that are wrong and cannot be edited. Muliple claims have been rejected to their using the wrong code for billing tele-health sessions. Customer service does not respond even after multiple emails and requests for assistance or notifying them of errors.
Antwort von TheraPlatform
vor 2 Monaten
Thank you for leaving your feedback. I am not able to locate your name in our system but I will do my best to address your feedback here. Billing can be frustrating- we completely understand that and we highly recommend to schedule a video with our expert if you are new to billing and our platform. However we do not force anybody to enter the codes. CPT Codes are entered by the users and location codes- telehealth code now has changed and one has 2 options to select from. The location codes such as telehealth can be selected when one schedules. Most likely your claims were rejected because the wrong location was selected. Please note that rejected claims do happen no matter what clearing house or EMR you use and in our experience when one corrects the codes they claims will be approved and paid for. Again, I don't see your name in our system, but I hope that after reading this response, you will reach out to us so we can help yo with this. You can edit codes too. Thanks so much!
Marika
Private Practice Psychotherapist in USA
Psychische Gesundheitsfürsorge, Selbstständig
Verwendete die Software für: Mehr als 1 Jahr
I like Theraplatfrom
Kommentare: I couldn't run my business without them.
Vorteile:
I like how simple this platform is to use, and the customer service. You can always get help in the same day
Nachteile:
It's not as elegant looking as Simple Practice. Therapist also not a ton of flexibility about changing the service code because you have to set those up ahead of time as individual services.
Antwort von TheraPlatform
vor 2 Monaten
Thank you so much for choosing TheraPlatform and reviewing us. We would love to learn more about your additional billing needs. We will reach out to offer you a video meeting. Thank you again for choosing TheraPlatform!
Jazmin
Owner, Licensed Mental Health Counselor in USA
Psychische Gesundheitsfürsorge, Selbstständig
Verwendete die Software für: 6-12 Monate
Amazing affordable software for mental health providers everything you need all in one place.
Kommentare: Customer service is amazing. If you email them they will respond quickly. If you have suggestions they take it into consideration. I know I have ask about certain features and within a few weeks it has been implemented. It seems like they are always working on the software to make it better at an affordable price. They have amazing quick videos to show you how to use software, they are willing to schedule an appointment to help you get started or if you just need that extra support. They also provide useful blogs.
I have tried many software and this has been best one I have liked because everything is in the platform.
Vorteile:
This software is easy, clinician and client friendly. My clients love how easy it is to access telehealth services through the portal. The video conferencing is great and it done right from the portal. It is nice to have access to the whiteboard, share resources and complete notes right in sessions if one wants to. It has different unique features that other software currently does not offer. The price is affordable for clinicians who are starting out as well as seasonal clinicians.
Nachteile:
Creating your own forms can be troublesome at time, because if you forgot to add something you will have to move it where you want. If you created a yes or no or multi choice question you will have to create it again instead having the option to hit copy and change the question. It would also be nice to have a save button on top of the page and not only the bottom of the page. For me this is minor, but thought I would share. I would like if we were able to create waiting room not sure what the clients actually sees when they are waiting. (Some other programs offer that feature).
Antwort von TheraPlatform
vor 3 Jahren
Thank you very much Jazmin for your review and feedback!! We highly appreciate your suggestions!! We do have a waiting room option and plan to add another feature that would allow you to customize it. Thank you again for taking your time to write this review!!!!