Was ist Zoptiks?
Provides interactive digital zoo maps and an animal encyclopedia for all zoological organizations in a unified web and mobile app.
Wer verwendet Zoptiks?
Zoological Organizations and their visitors.
Zoptiks – Details
Zoptiks
2017 gegründet
Zoptiks – Details
Zoptiks
2017 gegründet
Zoptiks – Videos und Bilder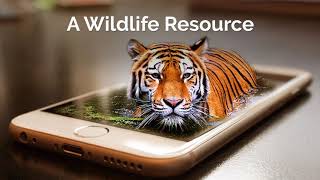 Kosten ähnlicher Produkte wie Zoptiks vergleichen
Startpreis
1.200,00 $/Jahr
92,00 $/Monat
Nicht verfügbar
199,00 $/Monat
Zoptiks – Bereitstellung und Support
Einsatz
Cloud, SaaS, webbasiert
Android (mobil)
iPhone (mobil)
iPad (mobil)
Training
Live Online
Webinare
Dokumentation
Funktionen von Zoptiks
API
Aktivitäts-Verfolgung
Alarmfunktion / Benachrichtigungen
Anpassbare Berichte
Anpassbare Felder
Aufgabenmanagement
Aufgabenmanagement
Aufgabenplanung
Automatisierte Terminplanung
Barcode / RFID
Benutzer-Management
Berichterstattung und Statistik
Dashboard-Erstellung
Daten-Import / -Export
Datenspeicher-Management
Datenvisualisierung
Dokumentenmanagement
Dokumentenmanagement
Dokumentenspeicher
E-Mail-Benachrichtigungen
Erinnerungen
Etikettierung
Facility-Management
Finanzmanagement
Freiwilligen-Management
Geplante / automatisierte Berichte
Historische Berichte
Integrierte Datenbank
Inventarverwaltung
Kartenverkauf
Katalogisierung / Kategorisierung
Kommunikationsmanagement
Kontaktmanagement
Mehrere Benutzerkonten
Mehrere Standorte
Mitarbeitermanagement
Mitgliedschaft-Management
Patientenakten
Personalisierung
Sichere Datenspeicherung
Termin-Fristenmanagement
Tierdatenbank
Tierüberwachung
Trend-Analysen
Versorgungs-Management
Vorlagen-Management
Zielsetzung / Nachverfolgung
Zuchtmanagement
Zugriffskontrollen / Berechtigungen
Zusammenfassende Berichte
Verifizierter Rezensent
Instructor in Singapur
Verifizierter Nutzer auf LinkedIn
E-Learning, 1.001-5.000 Mitarbeiter
Verwendete die Software für: 1-5 Monate
Amazing Learning Experience through virtual field trip
Kommentare: Kids will love the trips very much and so do I
Vorteile:
Learning to use Zoptiks through VR virtual trips is really fun. It is well-designed for children at home or in classes
Nachteile:
The VR still on HD resolution. If it is up to 4K then it will be great.
Deborah B.
Homeschool Mom in USA
E-Learning, Selbstständig
Verwendete die Software für: 1-5 Monate
Perfect for homeschooling
Kommentare: We are a homeschool family and the content is perfect for both our 10 year old and 8 year old. It is easy to navigate and has plenty of features to keep both kids engaged. I especially like that they have an adhd learning mode to remove distractions!
Vorteile:
It's very easy to use and both children are able to learn independently moving around the program.
Nachteile:
I don't as yet have any negatives aspects as we found easy to use.
Justine S.
teacher in USA
Bildungsmanagement, 201-500 Mitarbeiter
Verwendete die Software für: 6-12 Monate
Easy to Use
Vorteile:
this software is kid friendly and is a cute way to teach them to learn
Nachteile:
the cost can be a little much once the trail period has ended
Larry T.
Consultant in Singapur
Internet, 11-50 Mitarbeiter
Verwendete die Software für: 1-5 Monate
An Impressive Start Into The Home-Based Immersion Learning
Kommentare: I like it that the videos are fast loading. Suggest to clear your browser cache completely before using.
Vorteile:
No mobile app installation needed. Lots of interactivity just based on using browser alone. Coupled with a VR goggle, it offers a fun immersive experience.
Nachteile:
Onboarding instructions can be clearer, as some parents are less savvy.
Aidanek R.
Student services office aide in USA
Bildungsmanagement, 1.001-5.000 Mitarbeiter
Verwendete die Software für: 1-5 Monate
Didn't waste my quarantine, because I had zoptiks :)
Kommentare: Overall, the app is very informative! It has been helping to explore animals for my sister. And although I don't use it for my bio classes, I just love to know more about animals (I'm a bio major)
Vorteile:
I use the app to show it to my little sister so she could explore more about animals, and they've got almost all the facts we need to know about the animals. Also, love that we can see the virtual animal thru camera so that my little sister can have a better imagination of the animals.
Nachteile:
The app is slow. It feels like it crashes when I click on any button, it takes some time to open the page. Also,every time I click on the "left arrow" button, it takes me to the "sign in/up" page, and I have to start from the very beginning.