Was ist ClearView CRM?
Raise more and stress less with ClearView CRM, ClearView delivers a single source of accurate data and industry-leading tools to create and deliver high-impact targeted campaigns and raise more funds across every channel. Leading nonprofits including Dana-Farber Cancer Institute, AARP Foundation, Hadassah, Juvenile Diabetes Research Foundation, Catholic Relief Services, Lincoln Center and Rothko Chapel rely on ClearView as a trusted partner in fundraising.
Wer verwendet ClearView CRM?
Nonprofits seeking a unified CRM to create, deliver, track & analyze all fundraising actions across all channels to build engagement, grow revenue, reduce administration and drive mission delivery.
Wo kann ClearView CRM bereitgestellt werden?
Cloud, SaaS, webbasiert, Android (mobil), iPhone (mobil), iPad (mobil)
Über den Anbieter
Doubleknot
Ansässig in Saratoga, USA
1998 gegründet
Erhältlich in diesen Ländern
Vereinigte Staaten
Über den Anbieter
Doubleknot
Ansässig in Saratoga, USA
1998 gegründet
Erhältlich in diesen Ländern
Vereinigte Staaten
ClearView CRM – Videos und Bilder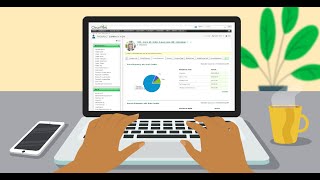 Kosten ähnlicher Produkte wie ClearView CRM vergleichen
ClearView CRM Funktionen
Belegmanagement
Berichterstattung / Analyse
CRM
Dashboard
E-Mail Marketing
Fundraising-Management
Kampagnenmanagement
Kontaktmanagement
Mitgliedschaft-Management
Online-Spenden
Pfand-Management
Social-Media-Integration
Spenden-Tracking
Spender-Management
Subventions-Management
Tracking von Beiträgen
Veranstaltungsmanagement
Wiederkehrende Spenden
Zahlungsabwicklung
für gemeinnützige Organisationen
Alternativen für ClearView CRM
Bewertungen über ClearView CRM
Nicolette
Donor Database Manager in USA
Non-Profit-Organisation Management, 5.001-10.000 Mitarbeiter
Verwendete die Software für: Mehr als 2 Jahre
Comprehensive Donor Database. Very intuitive. Very User Friendly.
Vorteile:
We like that we are able to store all of our necessary donor data in one system and that it is very intuitive and user friendly.
Nachteile:
We are still waiting for all functionalities that were found in the old interface of the system to be built out and completed in the new interface of the system. I also am not a fan of the reporting tool that comes with this interface. The reporting tool is very limiting in comparison to the one that we had been using, and still primarily use for our reporting needs. Especially the Ad Hoc reporting.
Antwort von SofTrek
vor 4 Jahren
Hi Nicolette, Thanks so much for posting your thoughts on ClearView. We try to make sure the database is as user friendly and intuitive for our users, and are happy to see that ClearView makes things easy for you! We are have been regularly implementing the remaining functionalities from operational tools into ClearView, so please continue to monitor the release notes to see all the new changes when they occur. Thank you again for your review and for all the great things that you and your team does at CRS!
Danielle
Director of Development and Community Relations in USA
Non-Profit-Organisation Management, 51-200 Mitarbeiter
Verwendete die Software für: Mehr als 2 Jahre
If only ClearView could do.....
Kommentare: We have a unique situation in that our direct marketing vendor sourced ClearView for us originally and at that time they "Shutoff" much of the functionality that makes a CRM like Clearview most effective. As we turn back on those functions we appreciate the system more. However, there are always seems to be limits - for example there is no easy way to link a gift to solicitation or an action; Opportunities' reporting is limited; you can't edit a connection; aliases have to be exact which limits the capacity to use this function to eliminate creating duplicate records and more easily finding records. ClearView doesn't allow you to pull one mailing list with organization names in a separate column while the org contact lines up with the individual record names. When you export a report to excel, there doesn't appear to be away to remove the auto link to ClearView, which can be very frustrating when our working solely in the spreadsheet. Perhaps there is a way but I wish it was more obvious.
Vorteile:
User friendly, mostly obvious what fields you need to view to find data, easy to make a donor profile report, relatively easy to run program summary reports. Varying levels of my staff have been able to figure it out...
Nachteile:
The payments versus gifts tabs - there is no one place where it seems like you find out the balance of a pledge or total pledge amounts while also seeing all the gift information in one place; organizations typically have more than one contact person and there is no place for this information. Searching for records is challenging because Aliases have to be created exactly the way someone might search instead of just looking for records that may contain the information.
Verwendete die Software für: Mehr als 2 Jahre
I have been using this software since the transition from PMOL.
Vorteile:
Many updates have been made to accommodate our particular ministry making retrieving and updating donor information easier and quicker. Jill Lemme is an excellent trainer. I've attended many of her webinars.
Nachteile:
We've had lots of trouble with reports: running slowly or not running at all (particularly on dashboards). Getting problems resolved quickly has also been a problem.
Matthew
Fund Dev Serivces Manager in USA
Fundraising, 11-50 Mitarbeiter
Verwendete die Software für: Mehr als 2 Jahre
Has lots of potential but current version needs someone with high level of SQL knowledge.
Kommentare: It stores tons of donor information and is very customizable.
Valuable reporting features.
Great dashboards.
Vorteile:
Almost every screen is customizable. Dashboard doesn't fit your needs? Create a new one. Need to track different KPI's? Make a report and import it in your Dashboard. View only the most relevant gift info. Create tabs for donors that display only the info (and calculations) you want. Great stuff.
Nachteile:
The software is currently in a great state if you have someone who's a high-level SQL programmer. It's in a decent state if you don't. This is especially true with regard to reporting, and it is not wholly user-friendly to those without software/database experience. To counter this, the ClearView staff have provided several "safe" domains wherein any user can create an accurate report, however they are very simple. All that said, the basic reporting module is limited. I don't know SQL and I've run up against limitations in this module. (An advanced version of the reporting module exists, however it is for those fluent in SQL. )
Verifizierter Rezensent
Business Consultant in USA
Verifizierter Nutzer auf LinkedIn
Verwendete die Software für: Mehr als 2 Jahre
Great product - Fresh and easy to use
Vorteile:
Love the look and feel and how easy it is to navigate and hop around without having to drill all the way back out. CV is an excellent product. The ability to label fields, hide fields, sort fields, etc.. as well as the screen configuration features is such a great selling point.
Nachteile:
Software shouldn't hold you hostage. Allowing more flexibility in updating, inserting and deleting data (especially in bulk) should be easier. I am happy to hear lockbox and auto update improvements are on the horizon (already signed up to beta test). Would also like to see some new aggregates offered as standard features (on the screen) like: How much an event raised, how much a team raised, raised vs goal, event raised by year (same event held over multiple years) would be fantastic as would some list manager enhancements to really allow users to rely on it.