Das könnte dich auch interessieren:
Was ist Dropified?
Dropshipping tool that allows businesses to locate, import & add profitable products into online store from other eCommerce platforms.
Wer verwendet Dropified?
Cloud-based solution that helps eCommerce businesses find, import, and digitally store products from online platforms including AliExepress or eBay and ship directly to the customers.
Dropified – Details
Dropified
Dropified – Videos und Bilder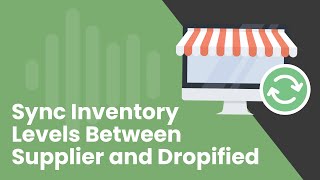 ▶︎
Dropified – Details
Dropified
Kosten ähnlicher Produkte wie Dropified vergleichen
Startpreis
47,00 $/Monat
29,99 $/Monat
9,99 $/Monat
29,90 $/Monat
Dropified – Bereitstellung und Support
Kundenbetreuung
E-Mail/Helpdesk
FAQ/Forum
Wissensdatenbank
Chat
Training
Persönlich
Live Online
Webinare
Funktionen von Dropified
API
Aktivitäts-Dashboard
Aktivitäts-Verfolgung
Auftragserfassung
Auftragsmanagement
Auftragsverfolgung
Berichterstattung / Analyse
Berichterstattung und Statistik
Beschaffungsmanagement
Bestandsnachfüllung
Bestandsoptimierung
Bestandsverfolgung
Bestell-Management
Daten-Import / -Export
Datensynchronisation
Drittanbieter-Integration
Dropshipping-Services
E-Commerce-Management
Echtzeit-Aktualisierungen
Echtzeit-Daten
Echtzeitüberwachung
Einzelhandel-Lagerverwaltung
Elektronischer Datenaustausch
Integration in die Buchhaltung
Inventarverwaltung
Kanalmanagement
Kostennachverfolgung
Kundenaufträge
Kundenservice-Management
Lagerhaus-Management
Lieferanten-Management
Lieferanten-Management
Mehrere Standorte
Mehrfache Datenquellen
Multichannel-Management
Onlinekatalog
Preis- / Margen-Management
Preisoptimierung
Produktdatenmanagement
Produktinformationsmanagement
Produktkatalog
Prognose
Sales Automation
Sendungsverfolgung
Statusverfolgung
Umsatzentwicklung-Analyse
Verkaufsberichte
Versand-Management
Versandetiketten
Überwachung