Was ist Capture One?
Capture One Enterprise is designed to accelerate efficiency for studios with high-volume photo production. Get the powerful imaging benefits of Capture One Pro together with an expanded toolbox and automation solutions that can be tailored to suit your business.
Capture One Enterprise automates costly and time-consuming manual processes, so you can get products to market faster and drastically decrease your cost per image.
Wer verwendet Capture One?
Photography Tech's, Small Medium professional studios and Enterprise Studios
Capture One – Details
Capture One
1999 gegründet
Capture One – Details
Capture One
1999 gegründet
Capture One – Videos und Bilder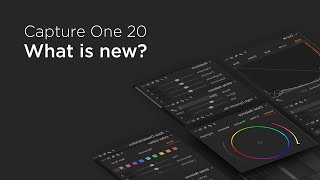 Kosten ähnlicher Produkte wie Capture One vergleichen
Startpreis
699,00 $/Jahr
N/A
19,99 $/Monat
7,99 $/Monat
Capture One – Bereitstellung und Support
Einsatz
Mac (Desktop)
Windows (Desktop)
Training
Persönlich
Live Online
Webinare
Dokumentation
Funktionen von Capture One
Bearbeiten in Echtzeit
Bildbibliothek
Content-Sharing
Datei-Verwaltung
Drag-and-Drop
Import / Export von Inhalten
Stapelverarbeitung
Suchen / filtern
Vorgefertigte Vorlagen
Wasserzeichen
Werkzeuge zur Zusammenarbeit
API
Abrechnung & Rechnungsstellung
Aktivitäts-Dashboard
Alarmfunktion / Benachrichtigungen
Angebotserstellung
Angebotsmanagement
Anpassbare Berichte
Anpassbare Felder
Anpassbare Kategorien
Anpassbare Vorlagen
Auftragsmanagement
Automatisierte Terminplanung
Daten-Import / -Export
Digitale Unterschrift
Drittanbieter-Integration
E-Mail Erinnerungen
E-Mail-Management
Einkauf & Empfang
Elektronische Zahlungen
Erinnerungen
Eventplanung
Geschenkkarten-Management
Integration in QuickBooks
Kalender-Synchronisierung
Kalenderverwaltung
Kategorisierung / Gruppierung
Klassenterminplanung
Kundendatenbank
Kundenmanagement
Kundenportal
Leadmanagement
Leistungskennzahlen
Marketing-Automatisierung
Meeting-Management
Pipeline-Management
Projektmanagement
Rabattmanagement
Rechnungsmanagement
Reservierungs-Management
SMS-Nachrichtenversand
Social-Media-Integration
Terminplanung
Terminverwaltung
Veranstaltungsmanagement
Verfügbarkeit-Management
Verfügbarkeitsanzeige
Verkaufsberichte
Vertrags-/Lizenz-Management
Vorlagen-Management
Workflow-Management
Rigger T.
Productor de contenidos in Venezuela
Verifizierter Nutzer auf LinkedIn
Design, 2-10 Mitarbeiter
Verwendete die Software für: 6-12 Monate
capture a new target
Kommentare: I used other photo editing software but decided to take a chance and switch to Capture One.
Its simplicity helped me adapt although I miss some functions of the programs I left.
Vorteile:
The interface is very simple, minimalist. It has more advanced functions than competing software, even integrates functions of several of these software
Nachteile:
You still need to incorporate some functions of other photography software, and as for the default developer settings, it is still in diapers
Antwort von Capture One
vor 2 Jahren
Thank you for your review and your recommendation. Please also be aware that the Capture One Enterprise version has Enterprise features only e.g. Barcode scanner integration, workflow support etc.
Slash P.
Economist in Peru
Geschäftsbedarf & -einrichtung, Selbstständig
Verwendete die Software für: 6-12 Monate
excellent tool for photography
Kommentare: With this program I felt more comfortable working and I got used to it and its benefits, it has a very good graphics engine and its tools are advanced but easy to use.
Vorteile:
is a program that runs smoothly and that features many tools that make working on photos easier.
Nachteile:
It is not cheap and buying the latest version every year can be expensive and the latest updates have been reducing the brightness of the program.
Fotografie, 2-10 Mitarbeiter
Verwendete die Software für: Mehr als 1 Jahr
(almost)reliable software
Kommentare: In my opinion, the program does the job, although I also believe that there should be more options (eg export).
Vorteile:
As a user, I like the speed and stability of this program. I had no problem with slow loading of thumbnails, even with thousands of files. During the time I have been using this program, it has never stopped working unnoticed.
Nachteile:
The program does not support hdr stacking and panoramas (yet). There's lack of plug-ins at current time, and only few export options (jpg, tiff, png).
Wyclife B.
Finance officer in Kenia
Hochschulbildung, 501-1.000 Mitarbeiter
Verwendete die Software für: 6-12 Monate
A resourceful photo editing solution
Vorteile:
The most useful part of this software is the ease of integration with most of the popular camera brands such as Canon.
Nachteile:
Well, other than the price being a bit on the higher end compared to the competition, the software has features that really need improvement and these features include Edge detection which does work well with low-end camera sets.
Mikko P.
Photographer in Finnland
Fotografie, Selbstständig
Verwendete die Software für: Mehr als 2 Jahre
In Betracht gezogene Alternativen:
Brilliant photo editing, RAW conversion and photo library software
Kommentare: It is relatively easy to achieve understanding of the basic features of Capture One, however fully understanding and learning powerful editing tools takes time and practise to master, so there is a learning curve, but it is rewarding to see how much editing can be done already at this non-destructive stage. Because brush and mask tools in Capture One are so comprehensive it has become rare occasion or need to do editing with Photoshop. One can even use/launch some of the plugins (Topaz/On1) straight from the C1, but without exception files are converted to TIFF format and no longer RAW files when returning to Capture One. From the start I liked interphase and features better than Lightroom or CamereRaw and I also preferred how C1 handles Sony and Nikon RAW files as compared to LR.
Vorteile:
One of the key features that stands out in Capture One is its multiple ways of editing colours. There is even a special feature for fine tuning skin colours, but it can be used for all sorts other colour edits. Two other highly useful tools are ability to do edits in layers and use masks for targeted editing. One can build masks from colour selections into separate editing layers with ease. Program is highly customisable to better suit own needs and editing workflow. One small feature that I really really like is an ability write annotations or small notes into photos/files. These are priceless when there are several weeks in between edits, I mean it is easier to remember where the edit was left and what was planned do for it, if there are some instructions written in photo etc. and those notes/annotations do not show in final exported version of the photo. Ability to duplicate files and copy/paste settings to multiple files are also great feature.
Nachteile:
Camera specific ICC profiles (i.e Portrait, Landscape etc.) are missing for Sony ARW RAW files in Capture One Pro 20, instead there is only a generic camera profile for a camera say for A7RIII. For Nikon NEF RAW files such camera specific ICC profiles are there and they are many times much easier & convenient starting point for edits. Maybe version 21 of C1 Pro have fixed this and problem might be at the Sony end of things. Another annoying thing is very limited amount supported lenses for lens profiles. Here however latest Sony GM glass is well supported. Software is quite expensive and one has to purchase styles separately (and they are expensive as well) if that is something you might consider as important. There are some basic styles included, but not very many.