Was ist Capture One?
Capture One Enterprise is designed to accelerate efficiency for studios with high-volume photo production. Get the powerful imaging benefits of Capture One Pro together with an expanded toolbox and automation solutions that can be tailored to suit your business.
Capture One Enterprise automates costly and time-consuming manual processes, so you can get products to market faster and drastically decrease your cost per image.
Wer verwendet Capture One?
Photography Tech's, Small Medium professional studios and Enterprise Studios
Wo kann Capture One bereitgestellt werden?
Mac (Desktop), Windows (Desktop)
Über den Anbieter
Capture One
1999 gegründet
Chat
Erhältlich in diesen Ländern
Dänemark
Über den Anbieter
Capture One
1999 gegründet
Chat
Erhältlich in diesen Ländern
Dänemark
Capture One – Videos und Bilder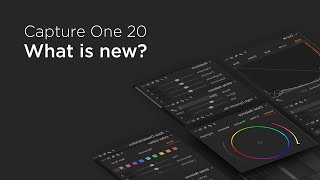 Kosten ähnlicher Produkte wie Capture One vergleichen
Alternativen für Capture One
Bewertungen über Capture One
Rigger
Productor de contenidos in Venezuela
Verifizierter Nutzer auf LinkedIn
Design, 2-10 Mitarbeiter
Verwendete die Software für: 6-12 Monate
capture a new target
Kommentare: I used other photo editing software but decided to take a chance and switch to Capture One.
Its simplicity helped me adapt although I miss some functions of the programs I left.
Vorteile:
The interface is very simple, minimalist. It has more advanced functions than competing software, even integrates functions of several of these software
Nachteile:
You still need to incorporate some functions of other photography software, and as for the default developer settings, it is still in diapers
Antwort von Capture One
vor 2 Jahren
Thank you for your review and your recommendation. Please also be aware that the Capture One Enterprise version has Enterprise features only e.g. Barcode scanner integration, workflow support etc.
Mikko
Photographer in Finnland
Fotografie, Selbstständig
Verwendete die Software für: Mehr als 2 Jahre
In Betracht gezogene Alternativen:
Brilliant photo editing, RAW conversion and photo library software
Kommentare: It is relatively easy to achieve understanding of the basic features of Capture One, however fully understanding and learning powerful editing tools takes time and practise to master, so there is a learning curve, but it is rewarding to see how much editing can be done already at this non-destructive stage. Because brush and mask tools in Capture One are so comprehensive it has become rare occasion or need to do editing with Photoshop. One can even use/launch some of the plugins (Topaz/On1) straight from the C1, but without exception files are converted to TIFF format and no longer RAW files when returning to Capture One. From the start I liked interphase and features better than Lightroom or CamereRaw and I also preferred how C1 handles Sony and Nikon RAW files as compared to LR.
Vorteile:
One of the key features that stands out in Capture One is its multiple ways of editing colours. There is even a special feature for fine tuning skin colours, but it can be used for all sorts other colour edits. Two other highly useful tools are ability to do edits in layers and use masks for targeted editing. One can build masks from colour selections into separate editing layers with ease. Program is highly customisable to better suit own needs and editing workflow. One small feature that I really really like is an ability write annotations or small notes into photos/files. These are priceless when there are several weeks in between edits, I mean it is easier to remember where the edit was left and what was planned do for it, if there are some instructions written in photo etc. and those notes/annotations do not show in final exported version of the photo. Ability to duplicate files and copy/paste settings to multiple files are also great feature.
Nachteile:
Camera specific ICC profiles (i.e Portrait, Landscape etc.) are missing for Sony ARW RAW files in Capture One Pro 20, instead there is only a generic camera profile for a camera say for A7RIII. For Nikon NEF RAW files such camera specific ICC profiles are there and they are many times much easier & convenient starting point for edits. Maybe version 21 of C1 Pro have fixed this and problem might be at the Sony end of things. Another annoying thing is very limited amount supported lenses for lens profiles. Here however latest Sony GM glass is well supported. Software is quite expensive and one has to purchase styles separately (and they are expensive as well) if that is something you might consider as important. There are some basic styles included, but not very many.
erick
its really the best one in Brasilien
Fotografie, Selbstständig
Verwendete die Software für: Mehr als 2 Jahre
really the best app
Kommentare: amazing, really easy to use and with incredible results
Vorteile:
the way the app see the colours, the way the app its organized its incredible, the multiples options the program gives me to do what i need to, its really fast to work with it and i really love the app because i can reach colours i can't reach with other apps
Nachteile:
actually, only the price sometimes makes me sad, but its not the worst, because the app has its value
Verifizierter Rezensent
Photographer in USA
Verifizierter Nutzer auf LinkedIn
Fotografie, Selbstständig
Verwendete die Software für: Mehr als 1 Jahr
In Betracht gezogene Alternativen:
Tethered Shooting & Editing with Capture One
Kommentare: My experience was good, and the software is very high quality, the comparison to using Lightroom vs. Capture One made me cut out Capture One. However, I would stress that this decision was based on what type of work I was doing at the time. If I had a full studio and did ONLY Studio work, I would probably re-investigate purchasing a subscription again. But as I said, the learning curve is steep!
Vorteile:
Capture One is a very robust piece of software, to say the least. It drew me in primarily for the tethered shooting capabilities and the applied editing upon import. At the time I was using the paid service for this software, Adobe Lightroom did not have much in terms of competition. Capture One was more advanced.
Nachteile:
While Capture One was more advanced, it has a very steep learning curve. It is well laid out for the most part, but it is a very complicated software to learn. Ultimately for the cost + the time needed to invest in learning how to use it, to justify the expense, I decided to move away from it. Not to say that the software is not good, it was just too expensive to keep using it. I use more Adobe Products and was not willing to pay for both.
Einzelhandel, 2-10 Mitarbeiter
Verwendete die Software für: 1-5 Monate
In Betracht gezogene Alternativen:
Capture One is a go-to replacement for Lightroom (for me)
Kommentare: I think Capture One may be my favorite photo editing software. There are others that have better features, but none of them do everything as smoothly and as well as Capture One. It's a Jack of All Trades, so to speak.
Vorteile:
No more monthly subscriptions. Buy it once, own it for life. Performs just as well, if not better than Lightroom on my mid-range PC. Also works really well for Fujifilm raw files without any artifacts.
Nachteile:
Hard to come up with things I don't like about Capture One. They even have an Express version that you can get for free and try before you buy the full version.