Was ist PPC Ad Editor?
Accelerate the client review process. PPC Ad Editor helps streamline the process of creating, approving, and uploading your campaigns without the need for spreadsheets.
Wer verwendet PPC Ad Editor?
PPC Ad Editor helps digital marketers by streamlining the process of creating, reviewing and uploading their PPC campaigns.
PPC Ad Editor – Details
PPC Ad Editor
2019 gegründet
PPC Ad Editor – Details
PPC Ad Editor
2019 gegründet
PPC Ad Editor – Videos und Bilder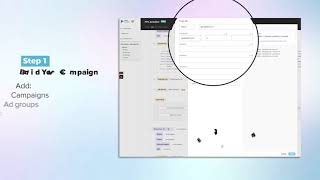 Kosten ähnlicher Produkte wie PPC Ad Editor vergleichen
Startpreis
100,00 $/Monat
1,99 $/Monat
49,00 $/Monat
Nicht verfügbar
PPC Ad Editor – Bereitstellung und Support
Training
Live Online
Dokumentation
Funktionen von PPC Ad Editor
AB-Tests
API
Aktivitäts-Dashboard
Analytik / ROI-Verfolgung
Anpassbare Berichte
Betrugserkennung
Budgetmanagement
Daten-Import / -Export
Datenvisualisierung
Drittanbieter-Integration
Echtzeit-Aktualisierungen
Echtzeit-Analytik
Echtzeit-Berichterstattung
Echtzeitüberwachung
Engagement-Tracking
Für PPC-Kampagnen
Gebot-Management
Geotargeting
Geplante / automatisierte Berichte
Kampagnen-Segmentation
Kampagnenanalysen
Kampagnenmanagement
Kampagnenplanung
Keyword-Recherche Tools
Klick-Tracking
Konto-Benachrichtigungen
Konversion-Tracking
Konversionsraten-Optimierung
Leistungskennzahlen
Leistungsmanagement
Mehrere Kampagnen
SEO-Management
Social Media-Überwachung
Stichwort-Nachverfolgung
Trend-Analysen
URL-Generator
Visuelle Analytik
Web-Traffic-Berichterstattung
Web-Traffic-Monitoring
Werbemanagement
Zielgruppen-Targeting
Zielseiten / Web-Formulare
Zielsetzung / Nachverfolgung
Jake S.
Facebook Account Manager in USA
Verifizierter Nutzer auf LinkedIn
Marketing & Werbung, Selbstständig
Verwendete die Software für: 6-12 Monate
Where Has This Tool Been!?!
Kommentare: I use this to present clients their campaigns that I've built so that they can signoff on everything prior to launch. I'll walk the client through each campaign via screenshare during a video meeting. When I first performed this process earlier in my career, I used Google Ads to review the keywords, ad groups, ads, and ad extensions which among other obstacles made it difficult to implement more than a few changes the client might have had. So, I moved to presenting campaigns to clients using a spreadsheet which simplified the review, perhaps overly-simplified for some clients, which not only lacked a level of appeal but it also lacked an ad preview. Using this tool for campaign approval has been the best of both methods I've used previously. Not only does it provide a professional Google Ads-like appearance which is especially valuable for new client still forming an opinion of your services, but it's efficient and prevents frustration at this important time early on-in the relationship. Anyone who has built a Google Ads campaign for a client knows that this pre-launch time can be the biggest bottleneck which is what makes this a great solution to reduce miscommunication and save time!
Vorteile:
Helps me demystify Google Ads even further for my clients who may be overwhelmed, confused, or easily distracted by the platform.
Nachteile:
Support has been receptive to any suggestions I've made for even more functionality, and have been transparent about their roadmap for future features which is great.
Antwort von PPC Ad Editor
vor 3 Monaten
Jake, thank you for your review and feedback. We're so happy to hear that PPC Ad Editor is helping you manage your clients' Google Ads campaigns! We love hearing about the benefits our customers are seeing in their workflows with PPC Ad Editor. The ability to present clients with a full-fledged campaign overview before they launch is invaluable when it comes to ensuring satisfaction and confidence in what we do. It's also great that you can share screenshare during video meetings--this has been one of our most popular features among customers who use the tool for marketing presentations or sales demos. Thanks again for taking the time to leave us this review, Jake! Sincerely, Albert Somlith Co-Founder PPC Ad Editor
Terry N.
Assistant Manager in Hongkong
Verifizierter Nutzer auf LinkedIn
Versicherung, 5.001-10.000 Mitarbeiter
Verwendete die Software für: 1-5 Monate
In Betracht gezogene Alternativen:
It's great tool for PPC marketers, but many of them just don't know they need it yet
Kommentare: In the past, I needed to download the ad copy from Google Ads and copy&paste them in a more readable format (Excel) for the compliance team. After painstakingly consolidated and incorporated their comments, I needed to copy&paste all of those cells back to the Google Ads. The process was a tedious task. Now I can create campaigns in PPC Ad Editor, share it to the compliance team, they comment in it, I edit the ad copy in PPC Ad Editor directly, get compliance's final approval and upload the approved copy to Google Ads, then the campaign goes live! Much easier!
Vorteile:
PPC Ad Editor creates previews for all your ad groups automatically. No more mock-ups in Excel for your compliance, product and brand teams. Until PPC Ad Editor came along, it was a huge pain to coach internal parties on what Headline, Description and Sitelinks are and how they would look in the ads.
Nachteile:
East-Asian languages support are not yet there in the character limit calculation and PDF export. The characters show just fine in the preview though. It's also quite pricey comparing with Google Ads Editor (free) and Excel (virtually free)
Antwort von PPC Ad Editor
vor 3 Monaten
Terry, thank you for your feedback! I'm happy to hear that PPC Ad Editor has helped you simplify the work-flow of managing campaigns with your compliance team. We are excited to have you as a customer. If there is anything else we can do in order to improve our product or if you have any other questions, please let us know. Sincerely, Albert Somlith Co-Founder PPC Ad Editor
Josephine M.
Marketing Coordinator in Australien
Marketing & Werbung, 2-10 Mitarbeiter
Verwendete die Software für: 1-5 Monate
Enabling greater Google Ads transparency with clients
Vorteile:
PPC Ads Editor has added value to our service by providing a clearer view of our Google Ads accounts to our clients. The transparency and ease of use has been truly appreciated by clients who wish to have more hands on their campaigns. The Project tool has helped clients offer some comments and make suggested changes, within the allowed Google Ads rules and guidelines (number of characters, descriptions allowed), to the campaigns without taking away control from our agency as the final decision remains ours.
Nachteile:
The software is not as intuitive as it could be. Leaving comments on Projects is not made an easy feature and project stages and their reasoning are not clear. In fact, most options are not communicated clearly enough for a basic user to understand what, for example, Turning On a Project does. Moreover, the wording could be made more universal as well as, when seeing 'Upload', one might believe this will upload the Google Ads campaigns to the PPC Ads Editor software, not the opposite. Moreover, there are still a lot of bugs in this BETA version (loading campaigns per ad account, deleting unfinished ad accounts, etc.).
Antwort von PPC Ad Editor
vor 3 Monaten
Thank you for the review, Josephine. It sounds like PPC Ad Editor has been a valuable tool in your business and we're happy to hear that it's helped with transparency! We'll be sure to pass on your feedback about Project to our team as well--it sounds like an interesting feature that could help clients work together with their agencies more closely on Google Ads campaigns. Sincerely, Albert Somlith
Marketing & Werbung, 2-10 Mitarbeiter
Verwendete die Software für: 1-5 Monate
In Betracht gezogene Alternativen:
Great product for Google Ads pros
Kommentare: PCADE has been a huge benefit to our agency by allowing us to rapidly gain ad approval for our clients by sharing a simple link with them. The mock-ups help new advertisers envision what their ads will look like in the wild. We love the ability to download our ad extensions so our clients can see a fully mocked-up ad--something Excel just can't do easily.
Vorteile:
I (and my clients) really like being able to preview text ads without having to send them over in Excel sheets. It helps newer advertisers understand how text ads will look on the SERP along with ad extensions.
Nachteile:
It's still in beta, but the team is working hard to squash bugs and bring more improvements.
Antwort von PPC Ad Editor
vor 3 Monaten
Thanks for your review, Jim. I'm glad to hear you've been able to get so much value from our product! We're working on more features and bug fixes right now--we'll be sure to keep you updated as we go along. In the meantime, if there's anything we can do for your business in the interim, please don't hesitate to reach out. Sincerely, Albert Somlith Co-Founder PPC Ad Editor
Paul K.
Head of Ads Strategy in Österreich
Marketing & Werbung, 11-50 Mitarbeiter
Verwendete die Software für: 6-12 Monate
Perfect onboarding tool for PPC Agencies
Vorteile:
The simple andeasy to use dashboard with the option to share accounts structure with my clients without sending spreadsheets back and forth.
Nachteile:
They are constantly working to improve usability, for now, small things are not solved the best way possible IMHO but they are super open for feedback and most of my feedback is already in development or on the roadmap!
Antwort von PPC Ad Editor
vor 3 Monaten
Thanks for the feedback, Paul. We're happy to hear you like our dashboard and are excited about the future of PPC Ad Editor. We take all feedback seriously and want to make sure we're constantly improving our product--especially when it comes to usability. Your input has been passed on to our team who will be working hard at making improvements in this area! Sincerely, Albert Somlith Co-Founder PPC Ad Editor