Was ist SmartRec?
Amilia SmartRec™ empowers businesses, community organizations and Parks & Recreation agencies to better serve their community with activities.
We make it easy for your community to find, register and pay for activities online. You'll save time and get to do more of what you love – it's eCommerce for activities!
When your registration process is simple and effortlessly accessed by your community, you'll generate even more engagement. Not to mention, you'll see a huge bump in signups.
Wer verwendet SmartRec?
Do you offer community activities? You've come to the right place! We support businesses, community organizations and agencies who are looking to offer, manage and sell their activities online.
Wo kann SmartRec bereitgestellt werden?
Cloud, SaaS, webbasiert, Android (mobil), iPhone (mobil), iPad (mobil)
Über den Anbieter
Amilia
2004 gegründet
Telefon-Support
Chat
Erhältlich in diesen Ländern
Kanada, Vereinigte Staaten
Sprachen
Englisch, Französisch
Über den Anbieter
Amilia
2004 gegründet
Telefon-Support
Chat
Erhältlich in diesen Ländern
Kanada, Vereinigte Staaten
Sprachen
Englisch, Französisch
SmartRec – Videos und Bilder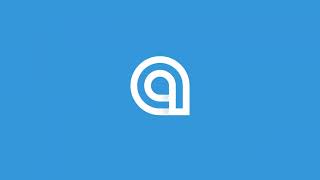 Kosten ähnlicher Produkte wie SmartRec vergleichen
SmartRec Funktionen
Abrechnung & Rechnungsstellung
Berichterstattung und Statistik
Für Tanzschulen
Für Yoga- / Pilates-Studios
Klassen-Management
Kommunikationsmanagement
Mitarbeitermanagement
Mitgliedschaft-Management
Online-Anmeldung
Verfolgen der Teilnahme
Vertrags-/Lizenz-Management
Alternativen für SmartRec
Bewertungen über SmartRec
Zoé F.
Recreation and Tourism Coordinator in Kanada
Verifizierter Nutzer auf LinkedIn
Sport, 51-200 Mitarbeiter
Verwendete die Software für: Mehr als 1 Jahr
Amilia, a good and user-friendly software for every employee
Kommentare: With Amilia, we no longer have double bookings and we are offering a better customer service. Client can easily register online and manage their activities. Our staff can easily manage rentals and contract.
Vorteile:
Amilia is a user-friendly for company who has a lot of employees using the software. It is easy to understand, easy to learn and easy to find your way around. New employees don't need a big training, steps are pretty obvious once you know the basics of the software. The best thing about Amilia is their after-sale service. They are always contacting you to make you confortable to call if you have any question. They are listening to your concern and trying the best they could to add the features you asked for. They are always doing follow-ups with their client.
Nachteile:
It's hard to speak to someone when you call the technical support, you can wait a lot over the phone and finish on a voicemail. If you need immediate assistance, it's hard to get in touch with someone. It seems employee of Amilia working at the technical support are new. I had to chat with them often for technical problems, and rarely they can solve my problem. They are only opening a technical ticket and getting back to me weeks after. Most of the time, I finished by solving my problem alone and find a way around. It seems sometime I know more Amilia than the customer service.
Antwort von Amilia
vor 4 Monaten
Thanks so much for your review Zoe - will take your feedback to the support team!
Casey S.
Program Manager in USA
Erholungseinrichtungen & -dienstleistungen, 11-50 Mitarbeiter
Verwendete die Software für: 6-12 Monate
In Betracht gezogene Alternativen:
Decent Alternative? Maybe, I guess...
Kommentare: Coming to Amilia (Smart Rec) from Max Galaxy, it is a even trade off. What MG did poorly, Smart Rec does better, but what MG did great, Smart Rec can not do. I see how Smart Rec could be great. But it is "new" to the game and still has a ways to go. It is hard for me recommend to other Parks and Recreation Departments. In the first month of Smart Rec, Amilia implemented more upgrades and new features than Max Galaxy did in the entire 3 years we used it. So that being said, I have hope in Amilia as there have been a steady stream of updates.
Vorteile:
Customer service and trouble shooting chat portal is wonderful! There is an Amilia Staffer ready to chat with you online within a few minutes of having an issue or question. The client facing portals are attractive and for the most part easy to use. Browser based, usable/accessible from almost any device. Has an app for clients (though very limited) Creates membership cards with scan bars and photos (also accessible in client app)
Nachteile:
Only Merchandise goes through the POS... Nothing else does. (registrations, memberships, rentals, reservations) Shouldn't every transaction should go through the POS? Can not export financial ledger codes and payment breakdown reports by individual locations. Maybe if every transaction went through a POS, then we could report ledger codes with payment forms for that specific POS location? eChecks take 10 days to hit the bank Can not create custom payment types Reports are excel exports only. They are ugly and formatted poorly for print. CardPointe (card connect) is the only card processing service available.
Antwort von Amilia
vor 4 Monaten
Thanks so much for your review Casey - we're happy to hear you are enjoying SmartRec and will take your feedback to the product team :)
Stacy H.
Managing Director in USA
Darstellende Künste, 11-50 Mitarbeiter
Verwendete die Software für: Mehr als 1 Jahr
Feedback
Kommentare: Overall, Amilia is serving the purpose we need it to. We initially thought it would offer cost savings from our previous database (Active and Mindbody), and maybe it does have some cost savings, but there have been serious issues on the backend that don't entirely outweigh the savings. I would consider leaving Amilia and choosing another service, but the learning curve of a new system is high, and we are only just now feeling like we have a handle on Amilia's offerings.
Vorteile:
The customer service is great. We always have a quick response and can usually find an answer to our questions after speaking with someone.
Nachteile:
The reporting features are severely lacking. If we are taking customers' money through this platform, there must be clear reports that show how much money has been brought in and when/how it is being disbursed to our bank account. It took us almost two years to navigate the existing financial reports to find the ones that actually showed us the information that we need. And in so doing, we found out that over $100k of payments have not been sent to our bank account. If the reporting was more clear, we would have been able to identify the issue years ago. One of the main problems is that the information in the canned reports is not uniform across the reports themselves. So, trying to compare information across reports is very challenging. It would also be nice to be able to customize reports, so that the user can pull the information that is needed at their own convenience.
Chelsea M.
Recreation Supervisor in USA
Sport, 51-200 Mitarbeiter
Verwendete die Software für: 6-12 Monate
In Betracht gezogene Alternativen:
Room for Growth
Kommentare: Overall, the system has been beneficial. We've been able to consolidate and put more information into one location. Contracts are easy for all staff to access (previously they were all in a paper file system). Some of our facility bookings have been moved to online access. After we learned how to make it work the time spent entering programs is relatively small & easy to understand. The integration with our email service has also be very helpful. Long term I see the adjustments they are making as something that will keep us with this system. In the short term it has been very challenging to adapt some areas of our department to function within the limitations of this software. Specifically we struggle with the lack of reporting for facility rentals & lack of unique data with forms. We were on-boarded but had some struggles during that process with a lack of clear direction on what we needed to do prior to opening to the public. Possibly a checklist would have been very helpful.
Vorteile:
Two things: - Customer support is quick to assist with problems & open with their response. If it's something the system can't do they let you know & attempt to help find solutions. - They are constantly putting out new features. Since we started they have updated/launched at least 5 big updates.
Nachteile:
Facilities. We do 50% of our revenue in facility rentals & the process they do have is fairly limited. We are missing many reports that would help us better manage facility rentals, emails to previous renters by facility and date, custom forms that uniquely tie to each rental and more. Also online bookings / groups are limited. When we add the campground's 140+ sites this fall finding anything in there is going to take forever. (You have to scroll through everything to find the location you are looking for) While booking there is no go to date option. You have to manually tab by month to the time you want to book for, even if it's years out.
Antwort von Amilia
vor 4 Monaten
Thanks so much for the thorough review Chelsea :) we will take your feedback to the product team.
Lindsay G.
Finance & Operations Manager in USA
Darstellende Künste, 11-50 Mitarbeiter
Verwendete die Software für: Mehr als 1 Jahr
Excellent Customer Service, Some Functionality Still Improving
Kommentare: Overall, great! As I said there are some issues in finance and reporting, but the quality of their customer service and ease of use outweighs these troubles. Plus - the development team at Amilia is constantly adding and improving upon features! I am hopeful that the troubles we have had in reporting will improve as other features have over our year of using this software.
Vorteile:
- Great customer service! Team is always available for questions ranging from quick pokes to lengthy problems - Easy to use; their mass edit tool has been a life saver! Overall has been easy to train staff in basic functionalities (registrations, refunds, creating activities, etc.)
Nachteile:
- Finance & Reporting function still needs some work. Our comptroller has continued troubles with creating reports that show with total accuracy how our organization is performing. Amilia has been helpful in pointing me in the right direction, but their reports are not very customizable. What they lack in customization is the number of reports they offer; however that is not always enough.