Was ist Ansys Fluent?
Die ANSYS Fluent-Software ist ein sehr leistungsfähiges CFD-Tool (Computational Fluid Dynamics), das eine weitergehende und schnellere Optimierung der Leistung von Produkten ermöglicht. Fluent bietet gut validierte physische Modellierungsfunktionen, um schnelle und genaue Ergebnisse für die unterschiedlichsten CFD- und Multiphysik-Anwendungen zu liefern.
Wer verwendet Ansys Fluent?
Designer, Ingenieure, Fertigungsingenieure, Analytiker, Techniker.
Wo kann Ansys Fluent bereitgestellt werden?
Cloud, SaaS, webbasiert, Windows (Desktop), Linux (Desktop), Windows (On-Premise), Linux (On-Premise)
Über den Anbieter
Ansys
1970 gegründet
Telefon-Support
Chat
Erhältlich in diesen Ländern
Deutschland, Frankreich, Japan, Südkorea, Vereinigte Staaten
Sprachen
Englisch, Japanisch
Über den Anbieter
Ansys
1970 gegründet
Telefon-Support
Chat
Erhältlich in diesen Ländern
Deutschland, Frankreich, Japan, Südkorea, Vereinigte Staaten
Sprachen
Englisch, Japanisch
Ansys Fluent – Videos und Bilder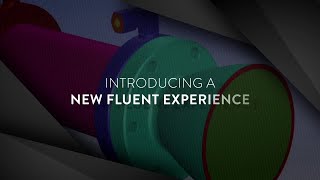 Kosten ähnlicher Produkte wie Ansys Fluent vergleichen
Ansys Fluent Funktionen
Berichterstattung / Analyse
Daten-Import / -Export
Alternativen für Ansys Fluent
Bewertungen über Ansys Fluent
Amjed
Mechanical Engineer in Jordanien
Verifizierter Nutzer auf LinkedIn
Maschinenbau oder Wirtschaftsingenieurwesen, 51-200 Mitarbeiter
Verwendete die Software für: 6-12 Monate
Why Ansys Fluent?
Kommentare: I used Ansys Fluent to simulate heat exchange using a heat pipe filled with various types of nanofluids.
Vorteile:
When the appropriate parameters are included, it aids in simulating fluid behavior. This was an excellent way to double-check the results of an experiment. Heat transfer, laminar flow, and turbulent flow can all be simulated. You can learn how to use it for minor tasks in less than two months. I particularly like the variety of data and model file extensions it supports; for example, you can import data from Excel and SolidWorks or cad files. I like how the application generates a report automatically at the end of the problem-solving process.
Nachteile:
It's a complicated program that necessitates a great deal of knowledge before you can use it. To achieve the desired result, you must first understand the necessary parameters. It also has a high price tag, much higher than comparable applications. It also has minimal system requirements, which means you'll need a high-end laptop, which can be expensive (it can work on low specs devices, but it will take much more time to solve the problem and get the results you are seeking)
Ashwin
Engineer in Indien
Verifizierter Nutzer auf LinkedIn
Informationstechnologie & -dienste, 10.000+ Mitarbeiter
Verwendete die Software für: Mehr als 2 Jahre
In Betracht gezogene Alternativen:
An indispensable flow modeling tool
Kommentare: When it comes to computer aided analysis tools, there are not too many solutions available in the market. Ansys has been the market leader in this domain for quite sometime now, and it has consistently been rated the best. Our organisation has derived several benefits with Ansys, and it integrates well with most of the modelling softwares and PLM platforms.
Vorteile:
I have used Ansys Fluent for modeling fluid flows for aerospace applications. I particularly like the feature set that Ansys provides. It also has support for distributed computing architecture which has been very beneficial in meshing and processing complex one dimensional CAE problems.
Nachteile:
There are multiple UI improvements with each product release. Keeping pace with the changes and new functionalities is a bit of a learning curve. The rendering of 3D heat maps and stress diagrams is a bit choppy with certain older generation GPUs.
Saranyan Sankrith
SDET - 3 in Indien
Verifizierter Nutzer auf LinkedIn
Informationstechnologie & -dienste, 2-10 Mitarbeiter
Verwendete die Software für: Mehr als 1 Jahr
Good option for CFD
Vorteile:
I have used Ansys extensively in my 3 years of journey with BAJA SAEINDIA, Ansys Fluent is one of the modules provided by ANSYS which attracts a wide range of users, from novice to experts. That is the major advantage of ANSYS when compared to its competitors, the results are also comparatively accurate up till intermediate analysis
Nachteile:
It requires a lot of technical understanding to use Fluent, of course its a simulation software and needs knowledge, but my point is Ansys can provide a more user friendly interface to help beginners play with the tool and gain more knowledge by practice
Forschung, 11-50 Mitarbeiter
Verwendete die Software für: Mehr als 1 Jahr
Always prefer STAR-CCM+ over Ansys Fluent
Kommentare: (Ran out of space from above question, so continuing here)
which should not be the case, as it is 2022 and opening a website for reading instructions should be the most easily available thing.
6) If there is only one or two persons who answer the questions on probably a 1000 + strong or more community on the forum, you definitely need more people who could man the ansys forum. Most of the time, the answers are actually more questions, which rather point on to 1 or 2 simple things or, a new question alltogether, making the whole process of going to the forum, quite useless.
And if by any chance, the question is tricky enough, they direct to open the ticket, which takes another god knows how many days, with response that "I will get back to you soon" and this soon comes withint 1 month or so, not with answers , but with more questions.
7) Also had the privilage to get a 850£ subscription to the training page, which was such a bad design. (Why don't you hire a better UI designer?), and finding data on the same was very challenging. One also needs to write email to that lady quite often, to ask for stuff, and this should not be the case. After all , for what exactly did I pay 850£ for?
The training portal, is also suppose to be self-explainatory with the new versions of pdf, however, it sometimes seems, the pdfs were never updated, and I wished again for Star-CCM+.
8) So if I have to write script, scheme is the last language I would do it with because it is not 1960.
Vorteile:
used v19R2, did the basic CFD, however, meshing on a simple geometry such as rounded pipe, seemed like a hassle. So you tell me if there is even worth going forward.
Nachteile:
Where do I start. 1) The customer support, is now directed to the ansys forum, which I am sure, some indians are doing a good job on it, however, its a very badly maintained source. The previous version of going to portal and looking for a pdf (assuming due to some blessing, it is available), was a better approach. If you cannot open a file, becuase someone is trying to send a snapshot, then please find it in your heart to buy a better anti-virus software. I am sure such a big company such as ansys can open an attachment, if it cant get everyone through the ticketing system, which by the way, is also not very useful, or so late, that the user, ends interest, or endures to find a new method, which does not require the crappy customer support of Fluent. I am guessing that is a win win for Ansys fluent anyways. 3) The ticketing system, never was useful, as I said, needed to couple fluent with python, for v19R2, and appraently, that feature is not made yet. These are the times I wished, my supervisors had agreed on Star-CCM+, instead of fluent. 4) If something has been discontinued, or will be discontinued, take it out from the list of radio buttons or drop down menus. It is simple software engineering basic. 5) Also, again, I wished, the customer portal, were open to more appropriate documentation when required. Putting up everything online in form of instructions manual was a bad decision. Also, i am pretty sure, you had not notice, that the website, opens slowly,
Elkouche
Freelancer in Marokko
Verifizierter Nutzer auf LinkedIn
Computer-Software, Selbstständig
Verwendete die Software für: Mehr als 2 Jahre
Best tool for CFD Simulation
Kommentare: I have been utilizing ANSYS Fluent for more than 6 years. I use it to simulate various problems in the field of solar thermal energy. I am extremely satisfied with ANSYS Fluent because there are many examples available on websites and forums. In addition, there are colleagues and experts who answer to various questions that help us to analyse, create, solve and develop our model. I strongly recommend scientists and engineers use it.
Vorteile:
ANSYS Fluent is the greatest software for Computational Fluid Dynamics simulations. It comes with a number of add-ons that are incredibly useful for product research and development. Researchers and engineers could also customize the simulation by changing the input parameters needed to solve the problem under consideration (starting by creating geometry, then generating mesh, Setup the parameters, and extract results). One of its advantages is that it provides acceptable and satisfactory outcomes that are accurate and close to the experiment.
Nachteile:
The software is difficult and requires a lot of understanding before starting up. You would first comprehend the relevant variables in order to achieve the required result. In addition, it's open source version has very limited number of cells/nodes. On the other hand, the premium version required a high-end computer (could be costly), take significantly longer to solve the problem and achieve the desired results.