Ansys Fluent
Was ist Ansys Fluent?
Die ANSYS Fluent-Software ist ein sehr leistungsfähiges CFD-Tool (Computational Fluid Dynamics), das eine weitergehende und schnellere Optimierung der Leistung von Produkten ermöglicht. Fluent bietet gut validierte physische Modellierungsfunktionen, um schnelle und genaue Ergebnisse für die unterschiedlichsten CFD- und Multiphysik-Anwendungen zu liefern.
Wer verwendet Ansys Fluent?
Designer, Ingenieure, Fertigungsingenieure, Analytiker, Techniker.
Ansys Fluent – Details
Ansys
1970 gegründet
Ansys Fluent Kosten
Startpreis:
Nicht vom Anbieter bereitgestellt
Ansys Fluent bietet keine Gratisversion. Die kostenpflichtige Version von Ansys Fluent ist ab N/A verfügbar.
Ansys Fluent – Details
Ansys
1970 gegründet
Ansys Fluent – Videos und Bilder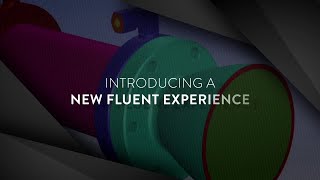 Ansys Fluent – Bereitstellung und Support
Kundenbetreuung
E-Mail/Helpdesk
FAQ/Forum
Wissensdatenbank
Telefon-Support
Chat
Einsatz
Cloud, SaaS, webbasiert
Windows (Desktop)
Linux (Desktop)
Windows (On-Premise)
Linux (On-Premise)
Training
Persönlich
Live Online
Webinare
Dokumentation
Videos
Funktionen von Ansys Fluent
2D-Zeichnung
3D-Imaging
API
Aktivitäts-Dashboard
Anforderungsmanagement
Anpassbare Felder
Anpassbare Vorlagen
Benutzerdefinierte Entwicklung
Berichterstattung / Analyse
Berichterstattung und Statistik
Beurteilung-Management
CAD-Werkzeuge
Chemikalienmanagement
Compliance Management
Datei-Verwaltung
Dateitransfer
Daten-Import / -Export
Datenerfassung und Übertragung
Datenvisualisierung
Design-Analyse
Design-Management
Dokumentenerstellung
Dokumentenmanagement
Dokumentenspeicher
Drittanbieter-Integration
Elektrisch
Fertigungsdesign-Daten
Historische Berichte
Inhalt-Bibliothek
Konfigurationsmanagement
Konfigurierbarer Workflow
Material-Rechnung
Mechanisch
Mechatronik
Planungs-Tools
Produktdatenmanagement
Prognosen
Projektmanagement
Projektvorlagen
Prozesskontrolle
Präsentations-Tools
Rollen-basierte Genehmigung
Versionskontrolle
Veränderungsmanagement
Visuelle Analytik
Vorlagen-Management
Werkzeuge zur Zusammenarbeit
Zivil
Zugriffskontrollen / Berechtigungen
Zusammenfassende Berichte
3D-Imaging
API
Ad-hoc-Analyse
Agentenbasierte Modellierung
Aktivitäts-Dashboard
Anpassbare Berichte
Berichterstattung / Analyse
Berichterstattung und Statistik
Bewegungs-Modellierung
Branchenspezifische Datenbank
Compliance Management
Datei-Verwaltung
Daten-Import / -Export
Datenvisualisierung
Datenüberprüfung
Design-Analyse
Design-Management
Direkte Manipulation
Diskrete Event-Modellierung
Dokumentenmanagement
Drag-and-Drop
Drittanbieter-Integration
Dynamische Modellierung
Echtzeit-Daten
Echtzeitüberwachung
Grafische Präsentation von Daten
Grafischer Workflow Bearbeiter
Individuelle Anpassung
Inhalt-Bibliothek
Konfigurierbarer Workflow
Kontinuierliche Modellierung
Leistungsmanagement
Mathematische Modellierung
Monte-Carlo-Simulation
Produktdatenmanagement
Prognosen
Projekt-Workflow
Prozesskontrolle
Prädiktive Analytik
Präsentations-Tools
Regelbasierter Workflow
Richtlinien Managemen-
Stochastische Modellierung
Szenarioplanung
Turbulenzmodellierung
Versionskontrolle
Veränderungsmanagement
Visuelle Analytik
Workflow-Management
Zugriffskontrollen / Berechtigungen
API
Aktivitäts-Dashboard
Aktivitäts-Verfolgung
Alarmfunktion / Benachrichtigungen
Anpassbare Berichte
Anpassbare Felder
Anpassbare Formulare
Anpassbare Vorlagen
Anpassbares Dashboard
Audit Trail
Aufgaben-Fortschrittsverfolgung
Aufgabenmanagement
Aufgabenplanung
Aufgabenplanung
Automatisierung von Geschäftsprozessen
Berichterstattung / Analyse
Berichterstattung und Statistik
Compliance-Verfolgung
Daten-Import / -Export
Dokumentenmanagement
Dokumentenspeicher
Drag-and-Drop
Drittanbieter-Integration
E-Mail-Management
Echtzeit-Aktualisierungen
Echtzeit-Benachrichtigungen
Echtzeit-Berichterstattung
Echtzeit-Daten
Formularverwaltung
Fortschrittsverfolgung
Grafischer Workflow Bearbeiter
Kalenderverwaltung
Kommentare / Notizen
Konfigurierbarer Workflow
Kontrolle des Genehmigungsprozesses
Mobiler Zugriff
No-Code
Prognosen
Projekt-Workflow
Projektzeiterfassung
Regelbasierter Workflow
Rollen-basierte Genehmigung
Suchen / filtern
Vorlagen-Management
Werkzeuge zur Zusammenarbeit
Wirtschaftsprüfung-Management
Workflow-Konfiguration
Workflow-Management
Zugriffskontrollen / Berechtigungen
Überwachung
Godwin A.
Additive Manufacturing Engineer in Nigeria
Verifizierter Nutzer auf LinkedIn
Maschinenbau oder Wirtschaftsingenieurwesen, 11-50 Mitarbeiter
Verwendete die Software für: Mehr als 2 Jahre
Ansys Fluent Review
Kommentare: Ansys Fluent is a generally acceptable simulation tool for computational fluid dynamics related problems. With ability to carry out multiphysics simulations and element quality check in meshing, Fluent is my most preferred and effective tool in its class.
Vorteile:
The efficiency of its results make Ansys Fluent the most effective tool for solving computational fluid dynamics related problems. From geometry, through meshing, physics, solution and to results, the chronological order of the workflow makes Fluent easy to use, even for beginners. The fact that a user doesn't necessarily need to fully understand the governing equations required in the setup makes the learning curve less steep. A user with a deeper understanding however, can create and modify user defined functions to suit whatever solution that may be required.
Nachteile:
There are minimum requirements to install and run Ansys generally but at times, even those minimum requirements seem to be incapable of a ensuring a smooth run. So it is prone to crashes and may require extremely long period of time to solve some complex problems. A high end computer might be required for such. Eventhough it is easy to use, a good knowledge of physics or engineering is usually required of the user to understand some processes. Also, the solver offers the user less control of the solving process as compared to some other tools.
Gérard G.
Energy & Free Innovation R&D Programs Leader in Frankreich
Metallabbau, 10.000+ Mitarbeiter
Verwendete die Software für: Mehr als 2 Jahre
ANSYS Fluent helps us to make our processes more efficient and Environnemental friendly
Kommentare: ANSYS Fluent proposes an efficient post processing tool, and link is possible with 3D virtual reality devices to enter directly inside the modeled system to see each details of results.
Vorteile:
ANSYS Fluent gather most of physical phenomenums to correctly models our various processes, and the possibility to add our own models allows us to perform specific simulations.
Nachteile:
Price is rather high compare to other products (some of them are free), and modelization of big processes needs big computers.
Ashwin G.
Engineer in Indien
Verifizierter Nutzer auf LinkedIn
Informationstechnologie & -dienste, 10.000+ Mitarbeiter
Verwendete die Software für: Mehr als 2 Jahre
An indispensable flow modeling tool
Kommentare: When it comes to computer aided analysis tools, there are not too many solutions available in the market. Ansys has been the market leader in this domain for quite sometime now, and it has consistently been rated the best. Our organisation has derived several benefits with Ansys, and it integrates well with most of the modelling softwares and PLM platforms.
Vorteile:
I have used Ansys Fluent for modeling fluid flows for aerospace applications. I particularly like the feature set that Ansys provides. It also has support for distributed computing architecture which has been very beneficial in meshing and processing complex one dimensional CAE problems.
Nachteile:
There are multiple UI improvements with each product release. Keeping pace with the changes and new functionalities is a bit of a learning curve. The rendering of 3D heat maps and stress diagrams is a bit choppy with certain older generation GPUs.
In Betracht gezogene Alternativen: NX 8 CAE und CATIA
Gründe für den Wechsel zu Ansys Fluent: When the factor of cost effectiveness was considered, there was no better tool that could check all the boxes for our use cases and platform integration requirements.
Afzaal N.
Junior Researcher in Italien
Design, 2-10 Mitarbeiter
Verwendete die Software für: Mehr als 2 Jahre
Excellent
Kommentare: Best value for money for general usage.
Vorteile:
I have been working on Fins of a heat exchanger lately. The thing that impressed me alot, was that i can apply the thermal as well as fluiddynamic analysis on a very wide range of materials. the long list of materials impressed me. Secondly, the simplified mesh was very easy to construct on ANSYS.
Nachteile:
Not that easy to use. It took me a while to get used to stuff. Secondly while load testing, abaqus was more handy. even solidwork was equally good plus there was an additional advantage of easy (as well as complex) modelling.
Harshil K.
Master Thesis Student in Deutschland
Automotive, 10.000+ Mitarbeiter
Verwendete die Software für: Mehr als 2 Jahre
Simulation means ANSYS
Kommentare: Superb I learned lot as software learning is better then book learning.
Vorteile:
I am a mechanical engineer with a focus of fluid simulation and I have to deal with a lot of simulation softwares. But ANSYS is one of the best software I have used so far. It is very user-friendly and the interface is very convenient to understand. Workbench gives me variety of options to do the relevant simulations. Fluent is design in step by step manner like meshing, parameter design, Boundary condition, initialization, simulation and results. The whole sequence of processes is in chronological order and it is very easy to project the mistakes as well as the cloud holes in this software. Ansys can simulate a huge as well as micro system in a quite stable way. Variety of files can be saved and get by Ansys software which includes excel, csv, pdf etc. Also almost all design software files are supported at Fluent interface.
Nachteile:
Ansys should increase the meshing range and simulation capacity for the student version. I own a student version of Ansys which is free for students of my university. Secondly, the files storage by the ansys software especially when a video simulation is required is too high. Some considerable. Rar files are recommended.