Was ist Pixlr?
Professionelles Bildbearbeitungstool für Grafikdesigner.
Wer verwendet Pixlr?
Nicht vom Anbieter bereitgestellt
Wo kann Pixlr bereitgestellt werden?
Cloud, SaaS, webbasiert, Android (mobil), iPhone (mobil), iPad (mobil)
Erhältlich in diesen Ländern
Australien, Japan, Vereinigte Staaten, Vereinigtes Königreich
Sprachen
Englisch, Japanisch
Erhältlich in diesen Ländern
Australien, Japan, Vereinigte Staaten, Vereinigtes Königreich
Sprachen
Englisch, Japanisch
Pixlr – Videos und Bilder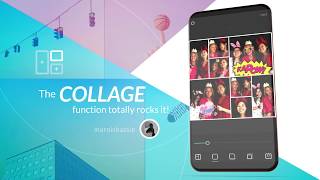 Kosten ähnlicher Produkte wie Pixlr vergleichen
Pixlr Funktionen
Bearbeiten in Echtzeit
Bildbearbeitung
Bildbibliothek
CAD-Werkzeuge
Content-Sharing
Designvorlagen
Drag-and-Drop
Import / Export von Inhalten
Vorgefertigte Vorlagen
Ali
Information Technology Adviser in Aserbaidschan
Verifizierter Nutzer auf LinkedIn
Informationstechnologie & -dienste, 2-10 Mitarbeiter
Verwendete die Software für: 6-12 Monate
In Betracht gezogene Alternativen:
Fast, powerful, smart, and very simple! The best online photo editor for daily photo editing
Kommentare: It feels great when you can do the same simple daily graphic tasks without the need for a laptop or PC. Sometimes you want to complete a graphic design with your idea and post it quickly, which has been a dream come true for me with this platform. Pixlr X is a wonderful online editing tool for me. It saves me time and money, and by reducing my design time, I can quickly post a beautiful post with my favorite text on my business social media and pages. In our company, each unit independently creates simple graphic works of its section and publishes them on the site.
Vorteile:
Photos can be edited very quickly and quickly through the browser. Sometimes I am on the road and need to design and create a new visual post for my LinkedIn or Instagram and I need graphic work that must prepare and post in less than ten minutes via my phone or iPad. This platform is great because it is both fast and works with any device and it gives me a sense of comfort while working. It has many ready-pre-built beautiful templates. Even a beginner can edit their favorite photo and edit effects, text, and resize without the need for a professional computer.
Nachteile:
It's a powerful and fast tool, only some new features should be added to it and normally there is no bug or problem and everything works perfectly. Adding the following items will be much more complete and professional: Missing Curves Tool, it doesn't support BMP and Tiff format, need auto photo extension converter tool, and the most important thing is online cloud storage space to save projects, they must add this feature.
Anil
Marketing Executive in Türkei
Marketing & Werbung, 5.001-10.000 Mitarbeiter
Verwendete die Software für: Mehr als 1 Jahr
Editing Pixlr
Kommentare: I used Pixlr for my editing photos and sharing it with social media accounts. Pixlr has many features inside but it is little bit expensive.
Vorteile:
Editing with Pixlr is nice, the features inside there are many things that you can reach your horizon.
Nachteile:
Pixlr is quite expensive when you compared to other kind of alternatives.
Deb
Coach in USA
Verifizierter Nutzer auf LinkedIn
Professionelles Training & Coaching, Selbstständig
Verwendete die Software für: Mehr als 1 Jahr
In Betracht gezogene Alternativen:
Easy to use, powerful but still needs some work
Kommentare: I've been using it regularly for photo editing for the graphics I use in my business. It's easy and quick to use. If it weren't for the glitches, I'd be a raving fan. Again, I assume they're working on it and things will improve.
Vorteile:
I like how easy it is to use. I like that it doesn't take forever to load (like Photoshop). I especially love the background remover and color replacer functions.
Nachteile:
It's a bit glitchy. Especially the automatic background remover tool. I assume the developers are working on getting the bugs out and I'm willing to wait.
Verifizierter Rezensent
Operations in Indien
Verifizierter Nutzer auf LinkedIn
Automotive, 11-50 Mitarbeiter
Verwendete die Software für: Mehr als 2 Jahre
A brief and detailed review about pixlr.
Kommentare: Overall you can use this for basic image editing or your personal use but if you want to edit some premium level high definition images then you will definitely need to combine it with some other apps too because it is not self-sufficient to give an overall full editing experience. It lacks a few good editing tools.
Vorteile:
The product is very user friendly and easy to understand people with little knowledge of photo editing can also use pixlr and can create some good content. They brighten and darken are the features that are unique and I use them a lot I have not seen these two editing tools on any other photo editing app even auto fix , auto contrast , red eye effect these are tools that take pixlr to another level. I mostly combine them with some other editing apps and trust me guys the results are commendable. After editing all the images I put them on my business social pages. The engagement of customers has been increased a lot.
Nachteile:
Options like real-time time editing and recommendations of filers or presets these are the main features that are missing in pixlr which can be seen is other editing platforms. It is a full manual photo editing app and will recommend you anything, tools are also limited. I have been using it for more than 2 years now but still, now I have not noticed the introduction of any major editing tool. Some of its filters are useless you can never use them they are just very dark damages image quality.
Christian
Desktop Publisher in Ruanda
Verlagswesen, 11-50 Mitarbeiter
Verwendete die Software für: Mehr als 2 Jahre
Advanced Pro feature but still affordable online photo editor software
Vorteile:
Pixlr is like an online affordable photoshop. Self-explanatory intuitive interface and light website to load faster even on weak devices. Drag and drop feature speed up every step. The fastest Zoom in and out I have ever experienced especially when using a trackpad. Darker theme that is eye-friendly and has other apps plugins as well as all social media templates
Nachteile:
The recommended templates rows at the bottom of its home page make it look busy and somehow confusing to some people. There some important features I wish they could be in a free plan but they are in a premium and creative packs