Das könnte dich auch interessieren:
Was ist Pixlr?
Professionelles Bildbearbeitungstool für Grafikdesigner.
Pixlr – Details
Inmagine Group
Pixlr – Videos und Bilder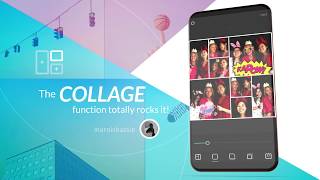 ▶︎
Pixlr – Details
Inmagine Group
Kosten ähnlicher Produkte wie Pixlr vergleichen
Startpreis
5,00 $/Monat
12,99 $/Monat
19,99 $/Monat
19,99 $/Monat
Pixlr – Bereitstellung und Support
Kundenbetreuung
E-Mail/Helpdesk
FAQ/Forum
Wissensdatenbank
Einsatz
Cloud, SaaS, webbasiert
Android (mobil)
iPhone (mobil)
iPad (mobil)
Funktionen von Pixlr
Bearbeiten in Echtzeit
Bildbibliothek
Content-Sharing
Datei-Verwaltung
Drag-and-Drop
Import / Export von Inhalten
Stapelverarbeitung
Suchen / filtern
Vorgefertigte Vorlagen
Wasserzeichen
Werkzeuge zur Zusammenarbeit
API
Benutzerdefinierte Pinsel
Benutzerdefinierte Schriftarten
Bildbearbeitung
CAD-Werkzeuge
Content-Management
Datenspeicher-Management
Datenvisualisierung
Design-Management
Designvorlagen
Digitales 3D-Asset-Management
Drag-and-Drop-Editor
Drittanbieter-Integration
Druck-Management
Engagement-Tracking
Import / Export von Inhalten
Inhalt-Bibliothek
Kommentare / Notizen
Kundenspezifisches Branding
Mehrsprachig
Mobile App
Muster, Farbe & Kunstlager
Präsentations-Tools
Sichere Datenspeicherung
Social-Media-Integration
Suchen / filtern
Textbearbeitung
Versionskontrolle
Videobearbeitung
Vorschaufunktion
Wasserzeichen
Werkzeuge zur Zusammenarbeit
Workflow-Management
interaktive Inhalte
Siehe die vollständige Grafiksoftware & Bildbearbeitungsprogramme Liste
Ali K.
Information Technology Adviser in Aserbaidschan
Verifizierter Nutzer auf LinkedIn
Informationstechnologie & -dienste, 2-10 Mitarbeiter
Verwendete die Software für: 6-12 Monate
In Betracht gezogene Alternativen:
Fast, powerful, smart, and very simple! The best online photo editor for daily photo editing
Kommentare: It feels great when you can do the same simple daily graphic tasks without the need for a laptop or PC. Sometimes you want to complete a graphic design with your idea and post it quickly, which has been a dream come true for me with this platform. Pixlr X is a wonderful online editing tool for me. It saves me time and money, and by reducing my design time, I can quickly post a beautiful post with my favorite text on my business social media and pages. In our company, each unit independently creates simple graphic works of its section and publishes them on the site.
Vorteile:
Photos can be edited very quickly and quickly through the browser. Sometimes I am on the road and need to design and create a new visual post for my LinkedIn or Instagram and I need graphic work that must prepare and post in less than ten minutes via my phone or iPad. This platform is great because it is both fast and works with any device and it gives me a sense of comfort while working. It has many ready-pre-built beautiful templates. Even a beginner can edit their favorite photo and edit effects, text, and resize without the need for a professional computer.
Nachteile:
It's a powerful and fast tool, only some new features should be added to it and normally there is no bug or problem and everything works perfectly. Adding the following items will be much more complete and professional: Missing Curves Tool, it doesn't support BMP and Tiff format, need auto photo extension converter tool, and the most important thing is online cloud storage space to save projects, they must add this feature.
Sarah H.
Media Director in USA
Marketing & Werbung, 2-10 Mitarbeiter
Verwendete die Software für: 1-5 Monate
In Betracht gezogene Alternativen:
Pixlr - Social Media Graphics
Kommentare: Pixlr has been a life saver for me when I first started creating social media creative. Photoshop was very overwhelming to me at the time and Pixlr was a wonderful resource that gave non-designers like me the tools to spin up quick graphics in no time.
Vorteile:
Pixlr offers excellent multi-purpose templates specifically designed for social media graphics and ads. There are so many variations with sizing and dimensions across all the social platforms (Facebook, Twitter, LinkedIn, Instagram, Pinterest, etc) and Pixlr is an excellent tool that has a free option to adjust dimensions specific to your channel without having to be skilled in Photoshop. The Pixlr Marketplace is an excellent resource for content planning and creation and offers beautiful inspiration to our design team. The layouts are very modern and sophisticated and aren't too text-heavy, which is perfect for ad content, especially on Facebook and Instagram.
Nachteile:
I often find that we have been using Canva more than Pixlr lately because Canva offers a much larger array of templates and the drag and drop features in Canva are a little easier to use. I wish Pixlr would have a better team dashboard where we can organize projects by client and assign various team members to each one.
Christian N.
Editor in Benin
Verlagswesen, 51-200 Mitarbeiter
Verwendete die Software für: Mehr als 1 Jahr
The most advanced photo editing tool for free
Kommentare: Good experience with all basic features for photo editing for free as well as social media templates that make my work easier. Best photoshop alternative for free.
Vorteile:
Professional photo editing features free of charge and editing quicker and easier without needing expensive computers. It works well even on weaker and mobile devices. Social media templates make it easier to edit photos for social media posts. Compatible with all platforms and easy to use for beginners and experienced users. The intuitive user interface beats Photoshop by far. Very useful photo library
Nachteile:
Sometimes ads that are displayed while working can be distracting and annoying. No drag-and-drop functionality.
Deb P.
Coach in USA
Verifizierter Nutzer auf LinkedIn
Professionelles Training & Coaching, Selbstständig
Verwendete die Software für: Mehr als 1 Jahr
In Betracht gezogene Alternativen:
Easy to use, powerful but still needs some work
Kommentare: I've been using it regularly for photo editing for the graphics I use in my business. It's easy and quick to use. If it weren't for the glitches, I'd be a raving fan. Again, I assume they're working on it and things will improve.
Vorteile:
I like how easy it is to use. I like that it doesn't take forever to load (like Photoshop). I especially love the background remover and color replacer functions.
Nachteile:
It's a bit glitchy. Especially the automatic background remover tool. I assume the developers are working on getting the bugs out and I'm willing to wait.
Braden W.
Business Development and Marketing Manager in USA
Maschinerie, 11-50 Mitarbeiter
Verwendete die Software für: Mehr als 2 Jahre
Full Scope Free Photo Editor
Kommentare: Overall Pixlr is an excellent tool! I highly recommend for small business designers, especially if you wear multiple hats within your organization.
Vorteile:
Per the title, you can use this free! There are three versions of Pixlr 1) Pixlr E, which is the "advanced" version that is really intended for intermediate-to-advanced designers; and 2) Pixlr X, which is the basic photo editor, intended for entry level designers and/or quick photo editing; and 3) Pixlr Premium, this is the paid version. To clarify, Pixlr E is completely free as well, no added subscription or "pro" upgrade. Functionally, Pixlr E's platform mimics the layout and functionality of Photoshop, and Pixlr X is more closely related in function and format to Photoshop Express. Pixlr offers a wide variety of preset templates that provide a lot of benefit to expedite the design process. You will find blank artboard templates with preset dimensions for specific social media applications, so you don't have to worry about manually adjusting your dims each time you start a new post! Additionally, they offer a wide variety of pre-designed plug-and-play templates. Created by third-party designers, these plug-and-play templates are catered to all sorts of industries and applications - need a flyer for your classroom there's a template for that, need a brochure for a new product there's a template for that. The only caveat is that not all templates are free. Lastly, both platforms are cloud based, so you access them using the browser. This feature can be incredibly beneficial due to the file size and RAM it takes to run design programs on your PC.
Nachteile:
Honestly, I can't really think of much negative about this product. If you are looking for additional functionality and can't find it with the Premium Paid version, you probably are in need of an alternative software altogether!