Was ist PhotoScape X?
Photo editing software that can be used by graphic designers to alter original pictures.
PhotoScape X – Details
MOOII TECH
PhotoScape X – Details
MOOII TECH
PhotoScape X – Videos und Bilder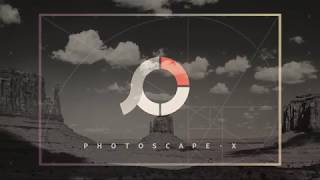 Kosten ähnlicher Produkte wie PhotoScape X vergleichen
Startpreis
N/A
19,99 $/Monat
12,99 $/Monat
Nicht verfügbar
PhotoScape X – Bereitstellung und Support
Einsatz
Mac (Desktop)
Windows (Desktop)
Windows (On-Premise)
Linux (On-Premise)
Funktionen von PhotoScape X
Bearbeiten in Echtzeit
Bildbibliothek
Content-Sharing
Datei-Verwaltung
Drag-and-Drop
Import / Export von Inhalten
Stapelverarbeitung
Suchen / filtern
Vorgefertigte Vorlagen
Wasserzeichen
Werkzeuge zur Zusammenarbeit
API
Benutzerdefinierte Pinsel
Benutzerdefinierte Schriftarten
Bildbearbeitung
CAD-Werkzeuge
Content-Management
Datenspeicher-Management
Datenvisualisierung
Design-Management
Designvorlagen
Digitales 3D-Asset-Management
Drag-and-Drop-Editor
Drittanbieter-Integration
Druck-Management
Engagement-Tracking
Import / Export von Inhalten
Inhalt-Bibliothek
Kommentare / Notizen
Kundenspezifisches Branding
Mehrsprachig
Mobile App
Muster, Farbe & Kunstlager
Präsentations-Tools
Sichere Datenspeicherung
Social-Media-Integration
Suchen / filtern
Textbearbeitung
Versionskontrolle
Videobearbeitung
Vorschaufunktion
Wasserzeichen
Werkzeuge zur Zusammenarbeit
Workflow-Management
interaktive Inhalte
Siehe die vollständige Grafiksoftware & Bildbearbeitungsprogramme Liste
Celeste C.
Freelance Copywriter and Content Creator in USA
Verifizierter Nutzer auf LinkedIn
Schreiben & Editieren, Selbstständig
Verwendete die Software für: Mehr als 2 Jahre
Good for Amateur and Beginner Photo Editing
Kommentare: My overall experience with this Photoscape X is very good. It does make it a little easier and faster to edit images. I would recommend this application for its ease of use, ease of navigation, quality editing features (even in the free version), and that it is basically beginner-friendly. Since you can easily use the free version for as long as you want or upgrade for more advanced features, it is a win-win in general.
Vorteile:
Photoscape X is my go-to application because it is ideal for quick and efficient image editing. The features and tools it offers are highly functional. It is great for newbie image creators or wannabe creators to start for free, but it is surely worth the one-time price of $39.99. It is easy to find most of the features you need. It makes resizing and cropping images easy. I use it for my eBay images. It offers great exposure leveling, brightness leveling, image correcting, and color-enhancing features to make my pictures pop! It also makes it easy to work with multiple images for batch editing. Also, it is very easy to write text within an image (I make memes with it occasionally) and add fun stickers. It is fun to create simple designs for just about any project.
Nachteile:
While most of the essential image editing functions are easy to find, some features are less easy to locate which can be tedious when I am in a hurry. It works perfectly on my laptop, but I am not sure about the mobile app yet. The most recent issue I have noticed is that it lags and/or freezes when I am in the middle of editing. Though that does not happen a lot, it has been happening some in recent months even after I cleaned and cleared my memory and cache. I am not sure what that is about. Finally, if you want to make images look like you edited them in Photoshop (i.e. extra special functions), Photoscape X does not do that. It does perform brilliantly for essential photo editing.
Aline cristina D.
Blogger in Brasilien
Internet, Selbstständig
Verwendete die Software für: Mehr als 2 Jahre
Good designer software.
Kommentare: My experience with this software, in general, is very good, it has always made it easier for my designers to make the arts.
I recommend this software because it is not necessary to have the knowledge to handle it, it is easy and practical to move.
Vorteile:
What I like most about this software is the ease of handling, it contains several tools that make it easy to create a designer. The photo resizing tool's function is excellent. I always use it to help me create my social network posts of the right size for each one.
Nachteile:
The icons inside the software should be more updated, with new figurines to make the designer arts more creative.
Mona K.
Programmer in USA
Informationstechnologie & -dienste, Selbstständig
Verwendete die Software für: Mehr als 2 Jahre
Meets my needs - and then some.
Kommentare: I use this software constantly. Any picture I take, that I want to display - either for myself - or for others to enjoy - gets edited to some extent in this software. If nothing else, I crop, and adjust brightness and contrast so that the picture is pleasing to the eye. I might also add optional filters, depending on the subject matter. Overall, easy to easy, and robust with features.
Vorteile:
Very rich in features. Anything and everything I need to do, to edit my photos is available. Note: I am NOT a photographer, I don't do any work, professionally, with photos. I'm talking purely as an everyday user who likes to edit my own photos for my own enjoyment. Crop, adjust colors, resize, etc. Simple edits like that as well as hundreds more are available and fairly easy to use.
Nachteile:
Their auto-adjustment features aren't too good. I've used other photo editing software that handles auto-adjustments better. Therefore I opt not to use their auto-adjustments. Instead, I tweak each aspect individually, on my own.
Carolina K.
Marketing in Mexiko
Rechtsberatung, 2-10 Mitarbeiter
Verwendete die Software für: Mehr als 2 Jahre
The view towards Photoscape.
Kommentare: I have always liked it, it was part of my youth and now I use it in my work. The functions have changed little so do a good job using it. It is nostalgic software.
From the access to the functionality of the photos, it is very good at showing all the photos in the folders present on the computer at the same time.
Vorteile:
The program is part of the software used since the beginning of the internet. At the time, one of the best possible tools to edit your photos. Its very ease of use is what continues to attract attention. The handling of the edition follows is fast and very understandable for all ages (something necessary in a world where not everyone has a computer knowledge). Each function is specially marked to stand out, so it is possible to use Photoscape without having knowledge of photo editing at high level.
Nachteile:
What I like the least is the functionality of the stickers, the letters or the lines that can be edited for the photographs. It is essential that a competitive product is present in the minds of the youngest, so that it is eye-catching.
Verifizierter Rezensent
Tommy-Lee Sexton in USA
Verifizierter Nutzer auf LinkedIn
Religiöse Einrichtungen, 2-10 Mitarbeiter
Verwendete die Software für: Mehr als 2 Jahre
PhotoScape Rocks!
Kommentare: In a short amount of time, I'm able to create graphics to share on Instagram, use in presentations, or hand out as flyers. The app is so easy to use, especially if you're not a graphic designer by trade. I was offered PhotoShop but chose to use PhotoScape
Vorteile:
PhotoScape is super easy to use to create graphics for slides, Instagram, flyers, and more. It is an intuitive program with a pretty straightforward layout. You can import pictures, add text, shapes, change colors, delete backgrounds from photos, etc.
Nachteile:
The biggest drawback is that it does not open .eps files. I've also had issues where I wasn't able to crop a picture that I was adding to a graphic in the program itself. I've also had a problem where I've had to add text to a graphic before it would let me add an image to the graphic. To me, these are pretty minor problems compared to its usefulness.