Was ist Key Green Solutions?
Key Green Solutions ist einer der führenden Anbieter von Nachhaltigkeitsmanagementsoftware. Die SaaS-Suite besteht aus vier Modulen: Energie/Wasser, Abfall, Lebensmittel und Einkauf (einschließlich Kohlenstoffrechner). Die Module können einzeln oder als Suite erworben werden. Die Daten werden automatisch von deinen Lieferanten erfasst und normiert, um die Quadratmeterzahl, das Wetter und angepasste Patiententage abzugleichen. Informationen werden in einfach zu lesenden und nutzerdefinierten Grafiken und Scorecards dargestellt. Key Green systematisiert deine Datenerfassung und Berichterstattung.
Wer verwendet Key Green Solutions?
Kunden mit mehreren Standorten in den Bereichen Gesundheitswesen, Regierung (GSA), Schulbezirke
Key Green Solutions – Details
Key Green Solutions
2008 gegründet
Key Green Solutions – Details
Key Green Solutions
2008 gegründet
Key Green Solutions – Videos und Bilder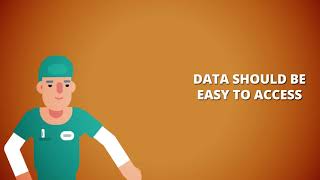 Kosten ähnlicher Produkte wie Key Green Solutions vergleichen
Startpreis
Nicht verfügbar
Nicht verfügbar
Nicht verfügbar
95,48 $/Monat
Key Green Solutions – Bereitstellung und Support
Kundenbetreuung
E-Mail/Helpdesk
Telefon-Support
Chat
Einsatz
Cloud, SaaS, webbasiert
Android (mobil)
iPhone (mobil)
iPad (mobil)
Training
Persönlich
Live Online
Webinare
Dokumentation
Funktionen von Key Green Solutions
API
Abrechnungen importieren
Abrechnungs-Datenbank
Ad-hoc-Berichterstattung
Aktivitäts-Dashboard
Aktivitäts-Verfolgung
Anpassbare Berichte
Asset Lifecycle Management
Benchmarking
Berichterstattung / Analyse
Berichterstattung und Statistik
Budgetierung/Prognosen
Compliance Management
Daten-Import / -Export
Datenvisualisierung
Dokumentenmanagement
Drittanbieter-Integration
E-Mail-Benachrichtigungen
Echtzeit-Analytik
Echtzeit-Benachrichtigungen
Echtzeit-Berichterstattung
Echtzeit-Daten
Echtzeitüberwachung
Emissionsüberwachung
Energiepreisanalyse
Historische Berichte
Kosten / Nutzen-Berichterstattung
Kostenanalyse
Kostennachverfolgung
Kreditplanung
Kundenspezifisches Branding
Lastmanagement
Leistungskennzahlen
Mobile Benachrichtigungen
Mobiler Zugriff
Nutzungsverfolgung/-analyse
Prognose
Prognosen
Rechnungsprüfung
Risikomanagement
Statusverfolgung
Treibhausgas-Nachverfolgung
Vertrags-/Lizenz-Management
Visuelle Analytik
Warnungen / Eskalation
Wetter-Normalisierung
Wirtschaftsprüfung-Management
Zusammenfassende Berichte
Zähler-Nachverfolgung
Überwachung
API
Abfallwirtschaft
Aktivitäts-Dashboard
Anpassbare Berichte
Audit Trail
Aufgabenplanung
Benchmarking
Berichterstattung / Analyse
Corrective and Preventive Action (CAPA)
Daten-Import / -Export
Datenvisualisierung
Dokumentenmanagement
Drittanbieter-Integration
Echtzeit-Berichterstattung
Echtzeitüberwachung
Einhaltung von Umweltvorschriften
Emissionsüberwachung
Energiemanagement
Fortschrittsbericht
Inspektions-Management
KPI-Überwachung
Leistungskennzahlen
Lieferanten-Management
Mehrfache Datenquellen
Prognose
Prognosen
Risikobewertung
Statusverfolgung
Störfallmanagement
Suchen / filtern
Trainingsmanagement
Treuhänder-Engagement
Visuelle Analytik
Warnungen / Eskalation
Werkzeuge zur Zusammenarbeit
Wirtschaftsprüfung-Management
Workflow-Management
Zielsetzung / Nachverfolgung
Mary ellen L.
VP Environmental Sustainability in USA
Krankenhausversorgung & Gesundheitswesen, 10.000+ Mitarbeiter
Verwendete die Software für: Mehr als 2 Jahre
Got data? One healthcare system's experience with Key Green Solutions
Kommentare: Our overall experience with Key Green Solutions software has been extremely positive! The staff is responsive. The training sessions which assist our employees in using the software are very clear and to the point. It's a true partnership with ideas and suggestions being continually shared between our organization and Key Green Solutions. The availability of data to all employees drives employee engagement and sparks innovation around our sustainability initiatives. Our employees are concerned about our energy and water use, the amount of greenhouse gasses we emit, the kinds of food and beverages we serve, the chemicals we use, how much waste we create. This affects each and every one of their lives! Providing data and a sustainability dashboard related to these areas helps people connect the dots between what is being tracked, and how that connects to their health and the health of the planet.
Vorteile:
I like the fact that the software is easy to use, versatile, up-to-date, and that our data is visually appealing and accessible to all employees. Those features promote progress in sustainability because we can see how we are doing, where we can improve and make better business decisions, cut costs, and save energy. They help us establish realistic targets and overcome complacency. When we see how we're doing in comparison with other facilities this pushes us to a state of continuous improvement and/or reminds us to celebrate our successes. Because data is accessible, it encourages transparency. If there's a concern, we can address it sooner rather than later. Being open and honest about our business operations also demonstrates respect for our employees.
Nachteile:
One difficulty is pulling our colleagues together for a digital meeting in order to provide training to Key Green Solutions. However,Key Green Solutions offered an incredible amount of dates to take advantage of this training.
Kim R.
Facilities Coordinator/co-chair Environmental Action in USA
Krankenhausversorgung & Gesundheitswesen, 1.001-5.000 Mitarbeiter
Verwendete die Software für: Mehr als 2 Jahre
Key Green Solutions Software history of use
Kommentare: I've come to rely heavily on Key Green. I use it to report out monthly in both our Environment of Care, and our Environmental Actions Committees. We use it to upload data into both the Practice GreenHealth Awards and the Energy Star program.
Vorteile:
In the past, getting the data that I need for the Practice Greenhealth award and any other application that requires data on energy, water, waste streams or purchasing was like trying to dig a hole to china. The hole just kept getting bigger, but most of the time, the data wasn't actually there. The fact that Key Green not only has the data, at my fingertips, but also automatically uploads it into the application, has freed up a lot of my time. Time that I can spend doing the work that needs to be done on our environmental programs.
Nachteile:
Really, it's the thing that i like least about most softwares. It's very user friendly for me, because I understand the questions that it provides the answers to. But for folks who aren't familiar with the questions, it can be more difficult to navigate. As I said, this is common to most softwares, and it falls to us doing the work on the ground to solve it. Honestly, Key Green does a very good job of giving us the tools to educate on this.
Glen A.
Sr Vice President in USA
Maschinenbau oder Wirtschaftsingenieurwesen, 11-50 Mitarbeiter
Verwendete die Software für: Mehr als 2 Jahre
Key Green Next Generation
Kommentare: Key Green proved a very effective way for the owner to track facilities to truly know if they were seeing expected results. Once everything was setup, everybody had a single point of truth. Key Green also became a great place to normalize facilities to allow prioritization for energy projects and projecting results with initial budgets.
Vorteile:
The software is great spot for getting all the data you need for an organization. This includes building area, utility use, and utility providers. Some of the best features include area normalization and rate normalization. The multi-year reports are really good. These could be improved with an ability to select the exact years you want.
Nachteile:
I wish the report selector was more intuitive. I spend a lot of time going through all of the options looking for the correct report. This could be improved by having default options already selected so you can see what the report is and then use filters to click the specifics that you want (facility, energy type, etc). I also wish there was more data analysis done automatically to make sure data is correct. There are several times that we see a report where one month of data is obviously wrong (either input incorrectly by the utility or by Key Green or data was never transmitted). Ideally, a monthly or weekly report to the owner showing data anomalies would be generated. An Open API interface would be great. Finally, a comparison of facilities against each other would be great.
Anthony V.
Culinary Director in USA
Krankenhausversorgung & Gesundheitswesen, 10.000+ Mitarbeiter
Verwendete die Software für: Mehr als 2 Jahre
Key Green Solutions review
Kommentare: Overall a great experience. Customer service is unmatched. It is easy to use and provides great data for presentations.
Vorteile:
Ease of use, Customer service, flexibility, customization, data driven.
Nachteile:
It would be nice if the system had a better way of exporting graphs and items for presentations.
Iris A.
Director, Facility Management in USA
Krankenhausversorgung & Gesundheitswesen, 10.000+ Mitarbeiter
Verwendete die Software für: Mehr als 2 Jahre
Great data tool and easy
Kommentare: They have been one of my best customer experiences that I have every had with a company. They get customer service and strive to keep great CRM. I love their innovative mind and updating things
Vorteile:
The product is designed with ease of data collection in mind. All info is automatically sent for collection and it provides great data to dig in to understand results. It is capable of different reports and intune to the market needs for the data. I appreciate the connection to PGH too.
Nachteile:
Scrubbing data still takes a person to understand why we have so little or so much of something. I would like a resource of a person to dig in and find out why we have these issues.