Das könnte dich auch interessieren:
Was ist Biteplay?
Ermöglicht dir, Ziel-Traffic auf YouTube zu finden und deine Anzeigen vor hochqualifizierten monetisierten Videos zu platzieren.
Wer verwendet Biteplay?
Marken, Online-Geschäftsinhaber und Urheber von Inhalten.
Biteplay – Details
Biteplay
2020 gegründet
Biteplay – Videos und Bilder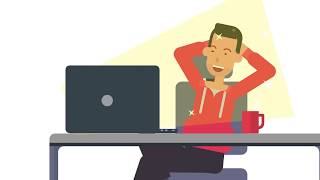 ▶︎
Biteplay – Details
Biteplay
2020 gegründet
Kosten ähnlicher Produkte wie Biteplay vergleichen
Startpreis
59,00 $/Monat
Nicht verfügbar
Nicht verfügbar
Nicht verfügbar
Biteplay – Bereitstellung und Support
Funktionen von Biteplay
AB-Tests
API
Aktivitäts-Dashboard
Anpassbare Berichte
Anpassbare Vorlagen
Banner-Management
Bereitstellung mobiler Werbung
Bereitstellung nativer Werbung
Bereitstellung von Rich-Media-Werbung
Bereitstellung von Videowerbung
Berichterstattung / Analyse
Berichterstattung und Statistik
Content-Management
Daten-Import / -Export
Drag-and-Drop
Drittanbieter-Integration
E-Mail Marketing
Echtzeit-Analytik
Echtzeit-Berichterstattung
Echtzeit-Daten
Echtzeitüberwachung
Engagement-Tracking
Filtern
HTML5-Technologie
Inhalt-Bibliothek
Kampagnen-Segmentation
Kampagnenanalysen
Kampagnenmanagement
Kampagnenplanung
Kampagnenplanung
Kanalmanagement
Konversion-Tracking
Kundenspezifisches Branding
Leistungskennzahlen
Leistungsmanagement
Mehrere Kampagnen
Multichannel-Marketing
Newsletter / Bereitstellung von Werbe-E-Mails
Rollen-basierte Genehmigung
Soziale Werbung
Suchen / filtern
Umsatzentwicklung-Analyse
Verkaufsberichte
Versionskontrolle
Vorlagen-Management
Website-Analytik
Werbe-Bestandsmanagement
Werbe-Optimierung
Werbemanagement
Zugriffsquellen-Verfolgung
Zach K.
Marketer in Singapur
Verifizierter Nutzer auf LinkedIn
Marketing & Werbung, Selbstständig
Verwendete die Software für: 6-12 Monate
An essential tool for all YouTube Advertising Marketers
Kommentare: The platform is fantastic. It pretty much ticks all the check boxes. The customer service is equally fantastic too. Support via the chat and FB group is prompt and the support team ensures that to keep me updates on the progress of my issues and not just leave me waiting endlessly.
Vorteile:
Finding other relevant YouTube videos is the most effective cost effective and provides the highest ROI YouTube video targeting method. However, it is also the most time-consuming and tedious campaign targeting method. As a result, many YouTube advertisers rely on the native custom intent audience or contextual targeting methods which are less effective and result in wastage in marketing dollars. Biteplay is the perfect tool, reasonably priced and full featured to help YouTube advertisers run ads on the videos which their target audience is watching. In the past, I used to do it manually by finding videos, copying the URLs and pasting them into the Google Ads platform only to realise most of them are not ad-supported videos. With Biteplay find ad-supported and relevant YouTube videos to my topic is as easy as entering the topic into the search box, sieve through the videos, download the URLs and upload the same set of URLs into Google Ads. Apart from helping me in my YouTube advertising campaign, I also frequently use Biteplay to identify keywords viewers use on YouTube, find relevant tags to add to my video. Within Biteplay, one can even create videos within the Biteplay platform.
Nachteile:
To be honest, nothing. The product team is always enhancing the product and deliver the promised features timely. No complaints.
Antwort von Biteplay
letztes Jahr
Thank you so much for your words. We're very happy to have you with us :D
Michael G.
Founder in USA
Marketing & Werbung, 2-10 Mitarbeiter
Verwendete die Software für: 1-5 Monate
Bite Play is the Truth
Kommentare: Ive made my investment back multifold and love this tool.
Vorteile:
Ease of use and being able to select monetized only videos is helpful. I also use this tool for placement on GDN advertising and it works like gangbusters.
Nachteile:
It can be slow at times. That's the only Con
Vijay K.
Marketing executive in Indien
Bildungsmanagement, 2-10 Mitarbeiter
Verwendete die Software für: 1-5 Monate
Run laser targeted ads for your campaigns
Kommentare: I'm youtube ads freelancer. Really useful software in affordable price.
Vorteile:
I like this software because it's time saving for me and has every essential features like converstion tracking, finding monetize video in all languages.Software comes with good training ,ad templates and nice user friendly interface.
Nachteile:
Overall performance is good. Sometimes I get monetized video search results slower. Maximum search results can be increased 150 to 300.
Jason S.
President in Kanada
Marketing & Werbung, 2-10 Mitarbeiter
Verwendete die Software für: 1-5 Monate
In Betracht gezogene Alternativen:
Packs a punch in a competitive market.
Vorteile:
Compared to some software I've used in the past it is exceptionally fast. It finds relevant information. It is always improving.
Nachteile:
User interface, a little difficult to understand at first.
Tarunabh D.
Film maker in Indien
Verifizierter Nutzer auf LinkedIn
Kino & Film, 2-10 Mitarbeiter
Verwendete die Software für: 6-12 Monate
Best tool for creating Laser targeted Video Ads campaign for Youtube
Kommentare: Overall I am happy using Biteplay for creating Youtube Ads campaign and targeting very specific and relevant videos to display my skippable/non-skippable video ads at the beginning, or middle section of YouTube videos, or alternatively, overlay ads – that are displayed at the bottom of the video.
Other than the above mentioned function, I wouldn't rely on Biteplay for SEO optimization of my YouTube contents as Tubebuddy and Vidiq are much better in this regard.
Vorteile:
I will highlight the prominent and significant features that are beneficial to me - 1. The ability to filter and extract out the most relevant, highly viewed and trending YouTube videos, influencers and YouTube channels - that are related to my searched keyword or niche. After that, I can also filter the most viewed videos on the basis of whether they are monetized, or not. Thereafter, I can copy all the relevant video URLs from the search result and copy them to a list, or save internally in the list category of Biteplay dashboard. I can also export a CSV file of the search results, with detailed information regarding the videos, the YouTube channels, YouTube URLs, number of views, likes and dislikes, comments and published date. I can later on import this list into my Google Ads campaign and assign my ads to play only on this specially prepared list of videos and YouTube channels. That ways, I can target my ads to be displayed specifically in videos related to the topic and niche of my ads and I won't waste Ads campaign money getting irrelevant clicks or skipping of contents by viewers who are not interested in my business and niche. 2. The Keywords search, rank tracker and tag generators are all powerful features for SEO Optimization of my YouTube videos. There is also a negative keyword section to filter out and subtract keyword that are not relevant to my search.
Nachteile:
Biteplay's primary focus is on finding YouTube videos, influencers and channels, that are suitable for displaying related video ads with the help of Google Ads campaign. In this regard, Biteplay shines and is a very useful and unique tool, but at the same time, the other aspects like YouTube SEO optimization and keyword/tag research and rank tracker features are very under-developed as compared to other YouTube Tools like - Vidiq, Tubebuddy, Socialbook and Tubics. With the all round competition, I think Biteplay should improve the above mentioned aspects also, in order to be an all-rounder tool, that is worth investing in. Also since Biteplay is a tool that supposed to help in your YouTube Ad campaigns and gain more views and clicks, they should improve the performance of their own YouTube videos and channel as an ideal example for customers to see. In this way, customers will gain more confidence in investing on Biteplay. Also, Biteplay should have focused on creating quality ads to promote their tool and highlight its benefits, and create a wider reaching promotional campaign for their tool. Tubebuddy and Vidiq are miles ahead in this regard. I hate to see a wonderful tool like Biteplay getting such poor publicity.