Was ist SpotOn?
SpotOn powers small and midsize businesses with the digital tools they need to run and grow, supported by personal service and delivered at a fair price. A leader in fully-integrated restaurant management systems and small business technology, SpotOn offers end-to-end solutions which include marketing, website development, reservations, online ordering, digital loyalty, review management, and both retail and restaurant point-of-sale (POS) solutions.
Wer verwendet SpotOn?
Whether you're selling in-person, online, or on-the-go, SpotOn makes it easy to accept payments quickly and securely.
Wo kann SpotOn bereitgestellt werden?
Cloud, SaaS, webbasiert, Android (mobil)
Über den Anbieter
SpotOn
Ansässig in San Francisco, USA
2013 gegründet
Telefon-Support
24/7 Live-Support
Erhältlich in diesen Ländern
Vereinigte Staaten
Über den Anbieter
SpotOn
Ansässig in San Francisco, USA
2013 gegründet
Telefon-Support
24/7 Live-Support
Erhältlich in diesen Ländern
Vereinigte Staaten
SpotOn – Videos und Bilder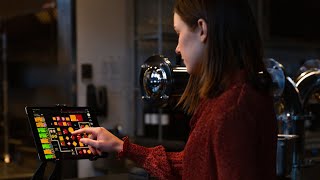 Kosten ähnlicher Produkte wie SpotOn vergleichen
SpotOn Funktionen
Abrechnung & Rechnungsstellung
Aktivitäts-Dashboard
Alarmfunktion / Benachrichtigungen
Angebotsmanagement
Auftragsmanagement
Auftragsverfolgung
Barcode / Tickets scannen
Belegmanagement
Berichterstattung / Analyse
Berichterstattung und Statistik
Bestätigung / Erinnerungen
Cash Management
Datensicherheit
Debit-/Kreditkartenverarbeitung
Elektronische Unterschrift
Elektronische Zahlungen
Für Bars / Clubs
Geschenkkarten-Management
Getrennte Kontrollen
Integration in die Buchhaltung
Kontrollen aufteilen
Kreditkartenbearbeitung
Kundendatenbank
Kundenhistorie
Küchen- / Menü-Management
Lebensmittellieferung
Liefermanagement
Mehrere Zahlungsmöglichkeiten
Menüerstellung
Mitarbeitermanagement
Mobile Zahlungen
Mobiler Zugriff
Nutzerbewertungs-Notifikation
Online-Bestellung
Online-Buchung
Online-Zahlungen
Persönliche Zahlungen
Rabattmanagement
Reaktions-Management
Reservierung-Management
Restaurant-POS
Tabellenverwaltung
Transaktionshistorie
Treueprogramm
Trinkgeld-Management
Verkaufsberichte
Verkaufspunkt POS
Website-Personalisierung
Zahlungsabwicklung
Zugriffskontrollen / Berechtigungen
für Restaurants
Überprüfung bewerten
Rick J.
Managing Director in USA
Verifizierter Nutzer auf LinkedIn
Geschäftsbedarf & -einrichtung, 2-10 Mitarbeiter
Verwendete die Software für: 6-12 Monate
A True Game Changer
Kommentare: Restaurant owners share many of the same struggles in managing and growing their businesses. Issues such as real-time enterprise level reporting, back office updates immediately available on all stations, including their online ordering site, controlling labor cost, and payroll reporting. Additionally with the integration with third party delivery services, the cost savings by eliminating user error is proving to be a huge factor.
SpotOn Restaurant provides the tools and resources that are necessary for independents as well as multi-chain national brands.
Vorteile:
The Freedom Group is a proud dealer of SpotOn Restaurant. We are a company that is passionate about serving our clients with great technology coupled with phenomenal service. SpotOn Restaurant allows us to bring real value to our clients on the technology front, while enabling us to offer a high level of support due to the cloud infrastructure.
Nachteile:
As we have thoroughly enjoyed working with the entire SpotOn team, I do not have any cons to report.
Debbie B.
Office Manager in USA
Gastgewerbe, 51-200 Mitarbeiter
Verwendete die Software für: 1-5 Monate
In Betracht gezogene Alternativen:
Winner Winner Chicken Dinner, Eischen's Bar and SpotOn
Kommentare: From the very beginning when we started using SpotOn only for credit cards we have felt valued as a customer. This value has only increased as we moved into the POS system. Our sales rep [SENSITIVE CONTENT] made sure if he did not know the answer he investigates and found it for us during our decision making process. He was very diligent in his response and overall communications and continues to be available for our needs. The support staff with SpotOn especially Don Bisbee has made sure our conversion to SpotOn's POS system was a very positive experience. He continues to check in and be available for all of our needs. Don spend many hours with us during the conversion and made sure we were extremely comfortable with the product before his next install. His attention to detail in regards to the KDS portion of the POS was invaluable. He is a great representative of SpotOn
Vorteile:
This was our second POS system and the anxiety of change was high. SpotOn did a great job in working with us from the menu design through install date. We are a unique restaurant that is very set in our ways. SpotOn did a great job grasping our needs and adjusting / showing which portion of their software would work for us. The software is very user friendly and was easier to adjust to than expected. SpotOn has been very prompt with any questions/requests/problems we have come across thus eliminating them.
Nachteile:
We include taxes with our food items and the existing Daily Sale Reports breakdown as net. We have been able to adjust our reporting to accommodate and SpotOn is always working on new reports. It would also be nice to have a product mix report you can run for a specific timeframe.
Antwort von SpotOn
vor 2 Monaten
This is music to our ears! We appreciate your input and value your business. Thank you for the feedback on reporting; I've reached out to your account rep to try to help find a solution to the reporting limitation you're experiencing. We look forward to finding a solution for you!
Heidi G.
Controller in USA
Lebensmittelproduktion, 11-50 Mitarbeiter
Verwendete die Software für: 1-5 Monate
In Betracht gezogene Alternativen:
Regret switching to Spoton
Kommentare: Customer service is typically easy to get ahold of. They try but sometimes it is beyond them and they send you up the chain and that is where I found that I got really no where. I couldn't figure out sales originally and I get passed to different people. A month later kind of figured it out but extremely time consuming. Due to flaws in the system. Supposedly going to get fixed but who knows when and it will not revert back so it will only be going forward. I personally would have not made the switch and now I know to ask a lot more detailed questions.
Ask to see marketing.
Ask to see reports and understand what the numbers mean and how it ties out.
Vorteile:
I liked that Door Dash delivery was built into the system. Eventually got the menu setup the way I want it to look but it took a lot of hours and creative ways of getting it into the POS and then online ordering. Hours put in by me via customer support as they were not that helpful in regards to this.
Nachteile:
The reporting is horrible. I need 3 reports to book 1 day sales. There are 3 different websites vs everything being on 1 website. You can't do a refund for an online order. You are required to call customer support or go to yet another website and request the refund. Only refunds that you can do is if remove the credit card info and reenter it. Menu creation did not go well. There is no audit trail and things are to easy to change. As soon as you change something there is no going back. It is done and updated. Should have a confirm before changing. Things would randomly change over night. I believe that Spoton people would go in and think they are fixing something but it would make it worse. Implementation did not go well due to so many menu issues. Ended up need to duplicate a number of items one for online ordering and one for the POS due to they don't work together. Some reports you can't view more than 1 day a time. Day of the week starts on a Monday vs a Sunday. Extremely annoying for me. Weekly reports are Monday - Sunday. Cant find a way to fix this. Marketing and loyalty are a joke. Marketing campaign does not tell you how much sales were done via a click through the campaign. The templates for marketing are not very good. If you still consider Spoton after this do not go for the marketing. There are better options out there for the same or less price. Sales tax has different amounts in the same report. They say to ignore one. So remove it.
Antwort von SpotOn
vor 4 Wochen
We are sorry to hear about the difficulties you've had with reporting! I've alerted our success team and they will be reaching out to you shortly to help explain the reporting functionality. Please don't hesitate to reach out directly at support@spoton.com for additional assistance in the future.
Essen & Trinken, 501-1.000 Mitarbeiter
Verwendete die Software für: 6-12 Monate
VIce President
Kommentare: Amazing, I would say start to finish, however the communication and support has not stopped and its incredible to talk with people that want to help and make the systems the best they can be for your needs.
Vorteile:
The implementation process was amazing allowing you to use the software for your individual needs and operations, Software helps bring all your needs under one platform, from operations to accounting, Consumer to wensite.
Nachteile:
I have to say there really is nothing I am not happy about as it relates to the software. Working with the SpotOn team allowed us to adjust reporting, accounting and formulate into our system.
Antwort von SpotOn
vor 3 Wochen
This is music to our ears! Thanks for the feedback, and we are looking forward to working together to grow your business for years to come.
Tim G.
Owner/President in USA
Restaurants, 2-10 Mitarbeiter
Verwendete die Software für: 1-5 Monate
New customer
Kommentare: So far it has been positive. My menu builder, [SENSITIVE CONTENT] was great, very friendly and engaging. [SENSITIVE CONTENT] did our install and training and she was phenomenal, super friendly, fun, informative & thorough, I highly recommend her to anyone. My salesperson [SENSITIVE CONTENT] has been great to work with as well.
Vorteile:
The system is very user friendly, from both the front and back of house. We have yet to open but we are excited to see the system in action. The SpotOn team members I've dealt with to date have been very friendly.
Nachteile:
As previously stated, we have not opened yet so we haven't encountered any problems to date.