Was ist ScholarshipApp?
ScholarshipApp is a FREE platform that lets you launch and manage your own scholarship as a business or individual.
You can create your scholarship within 15 minutes and you will get a dedicated scholarship page to use on your website. From the ScholarshipApp dashboard, you can track and manage your applicants and review their information. Once the application deadline comes up, the app can automatically select your winner and handle the payout details.
Wer verwendet ScholarshipApp?
ScholarshipApp is a system designed to help High Schools and Colleges/ Universities, Non-for-profit organizations, clubs and companies, marketing agencies, and influencers.
ScholarshipApp – Details
Apply Me
2013 gegründet
ScholarshipApp – Details
Apply Me
2013 gegründet
ScholarshipApp – Videos und Bilder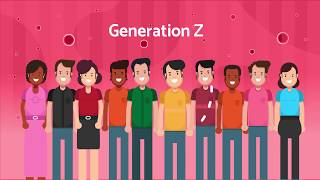 Kosten ähnlicher Produkte wie ScholarshipApp vergleichen
Startpreis
Nicht verfügbar
Nicht verfügbar
3.995,00 $/Jahr
10.000,00 $/Jahr
ScholarshipApp – Bereitstellung und Support
Funktionen von ScholarshipApp
API
Aktivitäts-Dashboard
Aktivitäts-Verfolgung
Anpassbare Berichte
Anpassbare Felder
Anpassbare Formulare
Anpassbare Fragen
Anpassbare Kategorien
Anwendungsmanagement
Berichterstattung und Statistik
Bewerber-Tracking
Bewerbermanagement
Bewerberportal
Bewerter verwalten
Bewertungen
Budgetierung/Prognosen
CRM
Daten-Import / -Export
Dokumentenprüfung
Drittanbieter-Integration
E-Mail Erinnerungen
E-Mail-Vorlagen
Einmalige Anmeldung
Elektronische Einreichung
Elektronische Zahlungen
Empfehlungen
Etikettierung
Formularverwaltung
Fortschrittsverfolgung
Interview-Management
Kategorisierung / Gruppierung
Kommentare / Notizen
Kontrolle des Genehmigungsprozesses
Kundenspezifisches Branding
Mehrere Währungen
Rollen-basierte Genehmigung
SSL-Sicherheit
Self-Service Portal
Statusverfolgung
Studenten-Management
Subventions-Management
Suchen / filtern
Vorschaufunktion
Web-Formulare
Werkzeuge zur Zusammenarbeit
Wertung
White-Label
Wirtschaftsprüfung-Management
Workflow-Management
Zugriffskontrollen / Berechtigungen
Durchschnittliche Bewertung
Preis-Leistungs-Verhältnis
---
Nutzerbewertungen nach Bewertung
---
Nutzerbewertungen nach Unternehmensgröße (Angestellte)
<50
51-200
201-1.000
>1.001
Jon L.
Director of Technology in USA
Öffentlichkeitsarbeit und Kommunikation, 2-10 Mitarbeiter
Verwendete die Software für: 6-12 Monate
In Betracht gezogene Alternativen:
Excellent scholarship management platform
Kommentare: We are a small non profit of about 5 people. We do a scholarships once a year for our community. Our program has grown exponentially over the last couple of years so our web form to email application system just was not cutting it. I needed a scholarship management platform that would organize each scholarship and let our team go in individually and rate the applicants based on our selection criteria. I was about ready to start developing my own system as everything I found was either astronomically expensive (marketed towards big business, not small non profits) or just didn't meet our needs. The scholarshipapp team reached out to me at just the right time and we couldn't be happier.
Vorteile:
Features were excellent for our small nonprofit Easy to create multiple scholarships Ability to interact with recipients and capture payment details from one portal Integration with our Wordpress site was seamless Development team is very receptive to tweaks and new features
Nachteile:
There were some bugs in the beginning, but being that this is so new that was to be expected. They were fixed very fast with no impact to us.
Antwort von Apply Me
letztes Jahr
Thank you very much for all your feedback Jon. We always work hard to meet high expectations and we're thrilled to read that we've hit the mark for you. It is a pleasure working with you!
Jeremy J.
Director of Marketing in USA
Computer-Software, 11-50 Mitarbeiter
Verwendete die Software für: 1-5 Monate
Where Has This Been??
Kommentare: Exceptional! Helpful platform, great Customer Support, and it made my life easier!
Vorteile:
ScholarshipApp really made my life easier! Our company has had an annual scholarship program for 6 years and this past year we tried the ScholarshipApp platform. Wow! This software truly saved me HOURS of time! [SENSITIVE CONTENT HIDDEN] from Customer Support was exceptional!
Nachteile:
I'd love to see a bit more customization during the scholarship review process. This is a relatively new platform so I believe more features and benefits are coming down the pike.
Antwort von Apply Me
letztes Jahr
Jeremy, thank you so much for taking the time to leave us a review. From the beginning it has been our genuine pleasure working with you! We will be sharing this review amongst our entire team.
Robin C.
International Programs Director in USA
Medienproduktion, 2-10 Mitarbeiter
Verwendete die Software für: 6-12 Monate
Functional, Customizable, and Easy To Use
Kommentare: This simplified a process we had run internally before through our own basic form on our website. I am happy we switched.
Vorteile:
After the initial setup I barely had to do anything as user submissions came in. The submissions were organized well and easy to review, judge, and decide on.
Nachteile:
It is very U.S.-based and the submissions for us came from around the world, so being locked into asking what state people live in, for instance, was confusing to many of our users. I thought that 1) and automatic email would go out to all people who submitted but were not chosen for the scholarship and 2) this would go out as soon as we decided on who was selected for the scholarship. I did not realize the winner wouldn't be declared until the selected person accepted the win - I realized right away after selected the winner that this was the case, but we had many people waiting to hear back from us that received a delayed message because I was wrong on both accounts above.