Was ist GateKeeper Enterprise?
Berührungslose, automatisierte, Proximity-basierte Authentifizierung für Computer, Websites und Software. Passwortlose Anmeldung und automatisches Sperren von PCs mit einem Token. Authentifiziere dich mit deiner Anwesenheit und melde dich sofort mit dem automatischen Ausfüllen von Passwörtern an. Keine gesperrten Konten mehr. Wenn sich das Token außerhalb des Bereichs bewegt, sperrt GateKeeper den Computer automatisch. Beuge gegen teure und disruptive Datenschutzverletzungen vor.
Dein Passwort-Caddie für ein passwortfreies Erlebnis. Kehre niemals zum Merken und Eingeben von Passwörtern zurück.
Wer verwendet GateKeeper Enterprise?
IT-Direktoren, Compliance-Beauftragte und Sicherheitsfachleute in den Bereichen Gesundheitswesen, Strafverfolgung, Kommunen und Unternehmen. HIPAA-, DFARS-, CJIS-, PCI- und DSGVO-Compliance-Probleme.
Wo kann GateKeeper Enterprise bereitgestellt werden?
Cloud, SaaS, webbasiert, Mac (Desktop), Windows (Desktop), Windows (On-Premise), Linux (On-Premise), Android (mobil), iPhone (mobil)
Über den Anbieter
Untethered Labs
Ansässig in College Park, USA
2015 gegründet
Telefon-Support
Chat
Sprachen
Deutsch, Englisch, Französisch
Über den Anbieter
Untethered Labs
Ansässig in College Park, USA
2015 gegründet
Telefon-Support
Chat
Sprachen
Deutsch, Englisch, Französisch
GateKeeper Enterprise – Videos und Bilder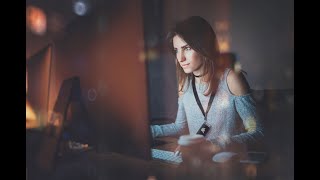 Kosten ähnlicher Produkte wie GateKeeper Enterprise vergleichen
GateKeeper Enterprise Funktionen
Aktivitätsüberwachung
Alarmfunktion / Benachrichtigungen
Benutzer-Bereitstellung
Benutzer-Management
Berichterstattung / Analyse
Datensicherheit
Einheitliches Verzeichnis
Endpoint Protection
Multi-Faktor-Authentifizierung
Passwort-Management
Privileged Account Management
Richtlinien Managemen-
Zugangsmanagement
Zugriffskontrollen / Berechtigungen
Alternativen für GateKeeper Enterprise
Bewertungen über GateKeeper Enterprise
Michael
Practice Administrator in USA
Verifizierter Nutzer auf LinkedIn
Krankenhausversorgung & Gesundheitswesen, 51-200 Mitarbeiter
Verwendete die Software für: Mehr als 2 Jahre
Best Domain Authentication and Proximity
Kommentare: I have been using the Gatekeeper appliance for years, having acquired it initially in 2016. I expanded my use over the years, eventually using it on multiple work and personal computers. It has worked flawlessly since I started using it, and by using it on four computers I can state that it is the best authenticator appliance I have ever tried. I recently updated from the Gatekeeper to their Halberd appliance, and the reliability has only increased my satisfaction in the reliability and support of users. I am currently exploring the implementation of the Halberd with multiple users at my office
Vorteile:
It reduces the need for me to frequently login to domain level computers, which is a real issue for me considering the number of computers I have to utilize at the office. Since we have a domain that means I have to use a domain, domain user, and password, which in healthcare is fairly complex. The Halberd removes that difficulty. One of the primary issues I appreciate is that it locks my computer when I walk away from it and logging back in is a simple process since my computer recognizes my Halberd (which is always attached to me)
Nachteile:
I like everything about the system, and the reliability and ease of use is fantastic
Antwort von Untethered Labs
vor 2 Jahren
Thanks, Michael! We're delighted to hear that GateKeeper Halberd has been serving Central Medical Associates flawlessly! for the past +4 years!! As long as your team has GateKeeper Halberd, you will always have the ability to enforce long and complex domain credentials without burdening your end users, and peace of mind knowing that every unattended computer within Central Medical Associates is locked! (Knock on wood, but) In the event you need our assistance, we offer premium phone support (for those in a trial and subscribed), a knowledge base full of guiding articles, and a live chat option on the bottom left-hand corner of our website: www.gkaccess.com Direct link to Knowledge Base: https://gatekeeperhelp.zendesk.com/hc/en-us Please let others know that we offer a hands-free solution that automatically locks unattended workstations and is dedicated to simplifying your workflow!
Computer-Software, 2-10 Mitarbeiter
Verwendete die Software für: Mehr als 1 Jahr
In Betracht gezogene Alternativen:
High-end security & peace of mind without the hassle
Vorteile:
The time and money saved not worrying about password protocols and security is the best part. We use lots of web apps and have client data to protect. GateKeeper makes that process transparent and easy. Even something as simple as locking/logging off computers automatically comes in handy when you work at a WeWork in NYC like we do. Knowing we have a security moat around even physical devices is awesome. Our remote employees can securely and conveniently get their work done anywhere they are. They also makes provisioning/deprovisioning employees fast & easy so there are no audit worries later on.
Nachteile:
As we grow, it'd be nice to get more dedicated support options, though the GateKeeper team has been great about onboarding and rapidly responding to team issues. We'd definitely love a GateKeeper SDK to find more ways to grow their protection across our stack!
Antwort von Untethered Labs
vor 2 Jahren
Thanks so much! We're glad to hear that installation was easy and that your employees are working remote while secure. In the future, we hope to to find more ways to help automate your provisioning/deprovisioning of employees. We appreciate you working with us to help continuously improve our client experience!
Krankenhausversorgung & Gesundheitswesen, 51-200 Mitarbeiter
Verwendete die Software für: 6-12 Monate
Flawless MFA
Kommentare: Overall, our experience with customer service and use of the product has been great.
Vorteile:
Customer service for a Gatekeeper customer is outstanding. Our account manager engages with an engineer quickly when we have questions or need support and the issue is fixed upon the first call. It integrates with Active Directory and Azure AD quickly and easily. Users are able to sign in with their Gatekeeper token and/or their PIN with ease. You can configure the software to auto login and log out based on proximity, or you can configure it to login with proximity AND with a PIN for max security. With the latter, you are able to set a LONG password (12 characters and beyond) and set the password to never expire and still remain in compliance. Fewer password expirations means happy users and if you are using Gatekeeper you will remain secure and in compliance.
Nachteile:
Originally I wished that Gatekeeper had a password manager function built in. This is no longer a complaint because they've since implemented a LastPass-killer solution of a password manager which ties into both Windows/Mac and browser based apps!
Antwort von Untethered Labs
vor 11 Monaten
Thanks, Jason! That's quite the review from the hospital CIO, "flawless MFA"! Being able to enforce long passwords while remaining compliant is our goal. No more tedious IT tasks and repeatedly logins. We're constantly looking for more ways to save healthcare professionals more time so that they can focus on patient care. Faster patient response times and uninterrupted workflow are just the start. Let's keep working together to figure out how to continue eliminating slowdowns and chokepoints in technology. Thanks again, Jason! - GateKeeper Enterprise Team
David
Director of IT in USA
Krankenhausversorgung & Gesundheitswesen, 51-200 Mitarbeiter
Verwendete die Software für: Mehr als 2 Jahre
GateKeeper Enterprise systems
Kommentare: We are very happy we went with the Gatekeeper system. In all it has saved us time and money while providing more security. The dual factor authentication is key for any system.
Vorteile:
The Gatekeeper team is always there to help and seems to know what we need before we need it. Our staff loves the convenience of the Gatekeeper system. IT loves the fact we can put more secure passwords on all of our systems. Password resets have gone down while security has gone up. In all we are more productive with these systems.
Nachteile:
I haven't found a down side. Our system is solid and protecting us every day.
Antwort von Untethered Labs
letztes Jahr
Thank you, David! It was such a pleasure to work with your team during the transition to passwordless proximity 2FA. We're glad to hear that your team is happy with the solution and that security has been upgraded without impediment to operations/workflow. As a Director of IT in healthcare, there's so much going on that you have to deal with, especially these days. Thank you for choosing up to help free up more time for your physicians to see patients quickly without getting bogged down in ridiculous passwords. Employees are the foundation of every operation and they need to be operating without drag. We're always looking for even more ways to help IT teams save time and money. We will let you know when we release our next set of features that we know you'll like. We hope to keep our service and solution rating at 10/10, so please let us know if there's anything else we can do to help. Thanks, and stay safe, team! GateKeeper Proximity Support Team www.gkaccess.com
Informationstechnologie & -dienste, 11-50 Mitarbeiter
Verwendete die Software für: Mehr als 2 Jahre
Life saver
Kommentare: I am really happy that I found this software. It has help out with password management for login in to all out customer sites and other vender. It has saved a lot of time and headaches!
Vorteile:
I am extremally happy with the ease of use.
Nachteile:
None that I can think of since they added the lability to use it for desktop application logins. the
Antwort von Untethered Labs
letztes Jahr
"Life saver" - we love to hear that! We're glad the new desktop application password manager is useful for your manufacturing team. Many of our clients have complained that other password managers don't have an easy way of logging into desktop applications such as VPNs, Office 365, EMRs, special applications, even gaming applications such as Steam and Blizzard and so on. We'll keep adding new features and improving the functionality of the desktop application password manager to help save even more time on the manufacturing floor. Time is our most precious commodity - and we endeavor to save you as much of it as we can! Logging into customer sites and other vendor portals can get hectic, time-consuming, and stressful the more there are. I'm glad you're using the password manager to save yourself the trouble of typing or remembering any passwords. We don't miss those headaches from passwords and logging in, either. Thanks! GateKeeper Proximity Support Team www.gkaccess.com