Was ist CallingPost?
Voice, text and email broadcasting system designed to help group leaders communicate efficiently with members.
Wer verwendet CallingPost?
Churches, small & large businesses, schools, universities, non-profits, healthcare, HOA, property management, utilities & management.
Wo kann CallingPost bereitgestellt werden?
Cloud, SaaS, webbasiert, Android (mobil), iPhone (mobil), iPad (mobil)
Über den Anbieter
CallingPost Communications
Ansässig in Augusta, USA
1995 gegründet
Telefon-Support
Chat
Erhältlich in diesen Ländern
Vereinigte Staaten
Über den Anbieter
CallingPost Communications
Ansässig in Augusta, USA
1995 gegründet
Telefon-Support
Chat
Erhältlich in diesen Ländern
Vereinigte Staaten
CallingPost – Videos und Bilder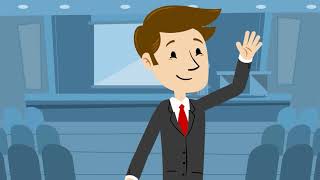 Kosten ähnlicher Produkte wie CallingPost vergleichen
CallingPost Funktionen
Aktivitäts-/Newsfeeds
Anrufaufzeichnung
Automatische Anrufverteilung
Automatische Outbound Dialer
Berichterstattung / Analyse
CRM
Echtzeit-Chat
Kontaktmanagement
Massenbenachrichtigungen
Mitarbeiter-Datenbank
Multi-Channel-Kommunikation
Personalisierung
Umleitung der Anrufe
Vorlagen
Vorlagen-Management
Alternativen für CallingPost
Bewertungen über CallingPost
Verifizierter Rezensent
Pastor in USA
Verifizierter Nutzer auf LinkedIn
Religiöse Einrichtungen, Selbstständig
Verwendete die Software für: 6-12 Monate
Great Application
Kommentare: It's been a wonderful tool to use in my line of work.
Vorteile:
Super easy to text, call, or email from computer or mobile device. The ability to schedule the delivery of messages is a great feature. It has saved much time in reaching out to individuals one by one, plus I know the information being sent is getting to all the people. Really no complaints at all!
Nachteile:
I wish there was a way to send links without having to type out the entire web address... maybe there is a way, but I'm not smart enough to figure it out 🙂
Leonitta
Administrator in USA
Religiöse Einrichtungen, 51-200 Mitarbeiter
Verwendete die Software für: Mehr als 2 Jahre
In Betracht gezogene Alternativen:
FAMWC INPUT
Kommentare: I loved CallingPost until two years ago. While the updates are great they have compromised the stability of the basic functionality.
Vorteile:
The software allows you to communicate in multiple ways simultaneously. The ability to take polls is appreciated.
Nachteile:
The way that contacts are counted. The software freezes constantly when trying to submit a message. Contact information that crosses groups does not update,
Anwaltskanzlei, Selbstständig
Verwendete die Software für: Mehr als 1 Jahr
Reliable Program in Getting Messages Out to Groups
Kommentare: The benefit to having a CallingPost account is enhancement of group communications. Recently a family friend, husband & wife, now both deceased because of Covid-19, their daughter would send messages or text info about her father's condition, etc.. So I would read their messages & immediately send it out to my group, the Tampa Bay Posse, including the announcement of the father's passing. Thanks to CallingPost, the calls always went out immediately, sometimes after 9pm. Glad for that update in your services. My overall experience has for the most part been very positive.
Vorteile:
I am now retired from my law practice, however, as an active civic association leader, I found CallingPost to always be available, after they removed the 9pm stopping point, allowing urgent messages to be sent at any time. I enjoy the record of results for each message sent out, indicating live answered or answer machine received call.
Nachteile:
What I least like about this program, is that in my effort to set up a separate account for my civic association, the program kept confusing and integrating my personal account, including the 2 different pass words, so I chose to not create the association's account, cancelling it. Since my phone number is the mail number for both my personal account & the association's account....it was a horrible experience, to keep being denied the log in, which I knew to be correct. Some programmer should create a way that 1 phone number is ok to be the main number for more than 1 account.
Religiöse Einrichtungen, 2-10 Mitarbeiter
Verwendete die Software für: Mehr als 2 Jahre
Would not want to do without it
Kommentare: We all feel this is definitely worth the money and I do not want to do without it again. It is perfect for sending out calls if we have to cancel a service at the last minute or if a church member has passed away suddenly. I always recommend it to anybody that I feel can use something like this. I am not really computer literate and I found this very easy to use and if I did have a problem customer service was right there to help me.
Vorteile:
It is so nice not to have to worry about trying to reach each person member of our church. Before we purchased a calling post, we would have to divide up names for people to call and there was always somebody who got missed. I love it that everything goes out at one time so everyone knows at the same time. I am able to check to make sure everyone received it and can check the history for any call that has been made. It is super easy to add names and phone numbers manually or to upload them.
Nachteile:
The only con I can think of is that the recording cannot start right away to give it time for anybody's answer machine to pick up and sometimes the older members don't understand that and they hang up before the message comes on.
Non-Profit-Organisation Management, 2-10 Mitarbeiter
Verwendete die Software für: Mehr als 2 Jahre
Success of Using CallingPost
Kommentare: I have used this software for over five years and very pleased; my audience like the ease of communicating
Vorteile:
This enables my organization to communicate effectively with my audience, the ease of use, the ability to add people, call to reach many people at one time and I have convinced my church and others to subscribe to CallingPost
Nachteile:
Sometimes it is difficult to upload files and have to get the support of the company to assist