Was ist Atmosphere TV?
Atmosphere ist laut Anbieter der größte Streaming-TV-Dienst für Unternehmen, die Original-TV-Kanäle mit und ohne Audio anbieten. Alle Inhalte werden sorgfältig ausgewählt und in Themenkanälen präsentiert, wobei nur erstklassige Videos verwendet werden.
Atmosphere steigert nachweislich das Neugeschäft um 14 %, das Folgegeschäft um 19 % und die Verweilzeit um 16 %.
Unternehmen können individuelle Werbeaktionen erschaffen und innerhalb des Atmosphere-Programms mit dem Digital Signage Manager ausführen.
Wer verwendet Atmosphere TV?
Jeder Betrieb, der über einen Fernseher vor Ort verfügt und Gäste bedient. Bars/Restaurants, Arztpraxen, Bowlingbahnen, Hotels, Fitnessstudios, Casinos und mehr.
Atmosphere TV – Details
Rarefied Atmosphere
2018 gegründet
Atmosphere TV – Details
Rarefied Atmosphere
2018 gegründet
Atmosphere TV – Videos und Bilder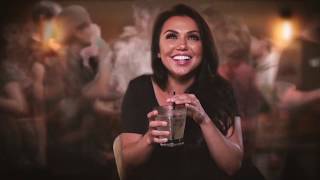 Kosten ähnlicher Produkte wie Atmosphere TV vergleichen
Startpreis
N/A
8,50 $/Monat
20,00 $/Monat
10,00 $/Monat
Atmosphere TV – Bereitstellung und Support
Kundenbetreuung
E-Mail/Helpdesk
FAQ/Forum
Wissensdatenbank
Telefon-Support
24/7 Live-Support
Chat
Einsatz
Cloud, SaaS, webbasiert
iPhone (mobil)
iPad (mobil)
Funktionen von Atmosphere TV
API
Aktivitäts-Dashboard
Alarmfunktion / Benachrichtigungen
Anpassbare Vorlagen
Audit Trail
Automatisches Aktualisieren
Automatisierte Terminplanung
Benutzer-Management
Berichterstattung und Statistik
Bildbibliothek
Content-Management
Daten-Import / -Export
Datensicherheit
Digitale Beschilderungen
Digitales Menüboard
Drag-and-Drop
Drittanbieter-Integration
Echtzeit-Aktualisierungen
Echtzeit-Benachrichtigungen
Echtzeit-Daten
Echtzeitüberwachung
Inhalt-Bibliothek
Inhalte planen
Kampagnenplanung
Kundenspezifisches Branding
Layout und Design
Medienbibliothek
Mehrere Standorte
Mobiler Zugriff
Multimedia-Unterstützung
Offline-Zugriff
Remote-Display-Management
Remote-Zugriff/-Kontrolle
Social-Media-Integration
Spiellisten-Management
Support mehrerer Bildschirme
Terminplanung
Veranstaltungskalender
Video-Management
Video-Streaming
Video-Unterstützung
Visueller Editor
Vorlagen-Management
WYSIWYG-Editor
Werbemanagement
Widgets
XML / RSS
Zugriffskontrollen / Berechtigungen
interaktive Inhalte
Überwachung
Ryan S.
Director of Franchise Operations in USA
Verifizierter Nutzer auf LinkedIn
Automotive, 501-1.000 Mitarbeiter
Verwendete die Software für: 6-12 Monate
Great for a waiting area
Kommentare: Keeping a customer happy and occupied is always a difficult task. With regular TV content playing people would lose interest or become time focused. Since implementing Atmosphere TV we have noticed customers "enjoying" their wait a lot more and even notating how fast the time passed while they waited.
Vorteile:
It really keeps the customers attention and they enjoy it.
Nachteile:
nothing really, the size of the remote while more than functional it is easy to lose
Steve R.
Assistant CEO in Australien
Gastgewerbe, 201-500 Mitarbeiter
Verwendete die Software für: Mehr als 2 Jahre
Attention grabbing content
Kommentare: The overall experience has been painless and the results speak for themselves.
Vorteile:
We were looking for content to stream inside our venue for our customers to keep them activated and engaged. The content Atmosphere provides across 12 channels provides heaps of choice for the wide demographics here in the Club. The content on each channel is regularly updated meaning I am not streaming the same content over and over but able to offer heaps of new video. The ability to feed this stream into our IPTV system allows for the streams to be shown in multiple locations and screens in our Club.
Nachteile:
Very little really. The system worked well straight out of the box.
Essen & Trinken, 11-50 Mitarbeiter
Verwendete die Software für: Mehr als 1 Jahr
Meh
Kommentare: Just ok
Vorteile:
Videos are ok, a few channels to choose from
Nachteile:
Too many political ads, and repeated videos
Aaron K.
Owner/Operator in USA
Automotive, 11-50 Mitarbeiter
Verwendete die Software für: Mehr als 1 Jahr
Keeps my customers attention
Kommentare: Besides technical issues of the loop ending and black screen, Atmosphere TV has put a positive spin on a potentially negative experience of having to wait around for work to be done.
Vorteile:
The content creates an atmosphere that makes my customers forget they were waiting on us to complete the job on their vehicle. Some stay longer just to watch more. I often find my employees walking past the TV just laughing or commenting on what they see.
Nachteile:
Often times the loop ends and returns to a black screen. We leave the TV on and the loop playing, but 2-3 times per week we come in to a blank TV.
Essen & Trinken, 2-10 Mitarbeiter
Verwendete die Software für: Mehr als 2 Jahre
If you don't have Atmosphere TV, GET IT!
Kommentare: Atmosphere TV has been very beneficial for my restaurant in drawing people in and have them connect and laugh over it's content.
Vorteile:
All of my customers love Atmosphere TV. We've had it from the very beginning. It's short clips of crazy things you might see on the internet, just all collected in one place. The best part about it is that for restaurant owners, it's completely free!!
Nachteile:
The only con that I have noticed over the years is that it has recently started to have commercials. Before there were absolutely no commercials but now they are popping up more frequently.